WFMU
PO Box 5101
Hoboken, NJ 07030
broadcasting from Jersey City 91.1 FM/90.1 FM
Audio Feed and Archives: www.wfmu.org
Podcasts: podcast.wfmu.org
Blog: blog.wfmu.org
Facebook: www.facebook.com/wfmuradio
Twitter: http://twitter.com/#!/wfmu
Brian Turner, Music Director: bt@wfmu.org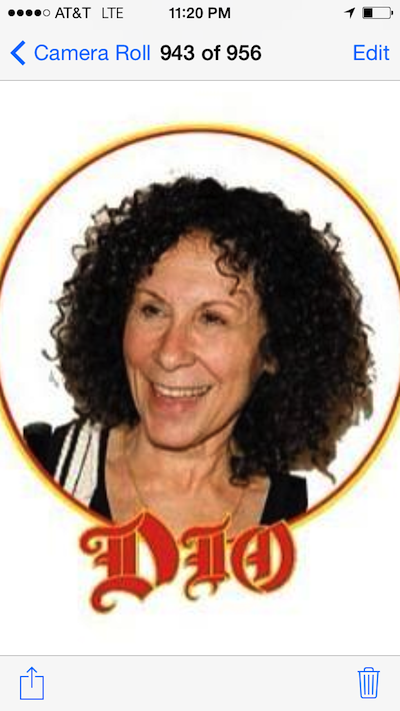 Heavy Airplay, June 4, 2014
ANGEL OLSEN - Burn Your Fire For No Witness (Jagjaguwar)
VARIOUS - Killed By Deathrock Vol. 1 (Sacred Bones)
THE SPLIT SIGNALS - 7: (Killer Diller)
DON BIKOFF - Hallowed Ground (No Label)
VARIOUS - Wigan Casino Soul Club, Station Road, Wigan 1973-81 (Charly)
CARLA BOZULICH - Boy (Constellation)
MISSING MONUMENTS - Blast! (Slovenly)
PIP PROUD - Purple Boy Gang (EM)
MUM - Smilewound (Morr Music)
LEE RANALDO Y LOS DUST - El Blues De La Revolucion - Zarzas Y Arbustos (El Segell del Primavera)
BAHRU KEGNE - In Memory of Ethopia's Greatest Azmari (Terp)
SOFT LOCATION - Fools (Physical Things)
THE WAITRESSES - Just Desserts: The Complete Waitresses (Omnivore Recordings)
VARIOUS - Radio Niger (Sublime Frequencies)
BRIMSTONE HOWL - Magic House (Certified PR)
HELDON - Heldon.6./Interface (Superior Viaduct)
DEATH OF SAMANTHA - If Memory Serves Us Well (St. Valentine)
MARISA ANDERSON - Traditional and Public Domain Songs (Grapefruit)
GREG FOX - Mitral Transmission (Data Garden)
BUCK OWENS - Buck 'Em! The Music Of Buck Owens (1955-1967) (Omnivore Recordings)
THE HUSSY - Clothes Mountain (Red Lounge)
VARIOUS - Sweet Times Vol. 1 (Sweet Times)
DAVID FIRST - Electronic Works 1976-1977 (Dais)
GOBLIN - Goblin Tour EP 2013 (Death Waltz)
VARIOUS - This is The Town: A Tribute to Nilsson Vol 1 (The Royal Potato Family/Old Soul Studio)
TRASE - S/T (Finders Keepers)
LES RALLIZES DENUDES - Naked Diza Star (Bamboo)
VARIOUS - El Paso Rock Vol. 9 Border Town Rock n' Roll 1964-67 (Norton Records)
HARADA MITSU - News (Branco Label)
GLOW GOD - House Of Distractions (Dust House/Play Pinball)

Medium Airplay
PHILL NIBLOCK - Nothin To Look At Just A Record (Superior Viaduct)
THE BEATLES - On Air - Live at the BBC Vol. 2 (Apple/Capitol/Universal)
THE HADEN TRIPLETS - The Haden Triplets (Third Man)
DIRTY FENCES - Too High to Kross (Volcom)
SHARON JONES AND THE DAP-KINGS - Give The People What They Want (Daptone)
DUM DUM GIRLS - Too True (Sub Pop)
SERGE GAINSBOURG - Intoxicated Man 1958-1962 (El)
MARISSA NADLER - July (Sacred Bones)
THE REFLECTIONS - Slugs and Toads (Munster)
TRUE WIDOW - Circumambulation (Relapse)
TARA JANE ONEIL - Where Shine New Lights (Kranky)
NO OTHER - I Believe In Werner Herzog (No Label)
BERNARD GAGNON - Musique Electronique 1975-1983 (Tenzier)
ROYAL HEADACHES - Stand And Stare (Matador)
PERSONNEL - Personnel (Doubledotdash)
PHILLIPPE D'ARAM AND PIERRE RAPH - Fascination / Requiem Pour Un Vampire (Finders Keepers)
THE TRAPS - Boom Pow Awesome Wow (Castle Face)
NIGHTMARES ON WAX - Feelin' Good (Warp)
PIERRE BASTIEN - Automatic Music (Voorkamer)
LUBOS FISER / ZDENEK LISKA - Morgiana/The Cremator: Music For The Films of Juraj Herz (Finders Keepers)
QUILT - Held in Splender (Mexican Summer)
KYLESA - Ultraviolet (Season Of Mist)
JOHN LEE HOOKER - Hooker Alone Vol 1&2 (Fat Possum)
GORGUTS - Colored Sands (Season Of Mist)
VARIOUS - La Ciudad Secret: Sonidos Experimentales en la Barcelona Pre-Olimpica 1971-1991 (Munster)
THE FIREBIRDS - Light My Fire (Gear Fab)
WARPAINT - S/T (Rough Trade)
VARIOUS - Glam Sandwich And Electro Flares (Glam)
CARLA KIHLSTEDT, MATTHIAS BOSSI & DAN RATHBUN - Ravish (Twelve Cups Record)
AMBER ROUTE - Snail Headed Victrolas (Coriolis)
SHOES - One In Versailles (Numero Group)
THOMAS CARNACKI/VULCANUS 68 - Split 12 (Whistle/Gigante Sound)
JACK NAME - Light Show (God?)
THE VALDONS - Stop Wait A Minute Girl (Secret Stash)
LE TRAVO - Erring and Errant (Dark Entries)
COSMIC PSYCHOS - Down On The Farm/Cosmic Psychocs (Goner)
BOSSACUCANOVA - Our Kind of Bossa (Six Degrees)
SLY & THE FAMILY STONE - There's A Riot Goin' On Box (Sony/Epic)
RIP RIG & PANIC - Attitude (Cherry Red)
VARIOUS - The Ecstasy of Gold: 26 Killer Bullets from the Spaghetti West Vol 4 (Semi-Automatic)
OLIVIER LIBAUX - Uncovered Queens Of The Stone Age (Music For Music Lovers)
BITS OF SHIT - Rider (Matador)
SHIT AND SHINE - Find Out What Happens When People Start Being Polite For A Fucking Change (Gangsigns)
SUSPICIOUS BEASTS - Used To Be Beautiful (Black Hole)
PYRAMID VRITRA - Indra (Stones Throw)
GUSTOFORTE - La Prima Volta (Plastica Marella)
SOUNDTRACK - Inside Llewyn Davis (Nonesuch)
LA LA BROOKS - What's Mine Is Yours (Norton)
SUNN O))) & ULVER - Terrestrials (Southern Lord)
OVO - Abisso (Supernatural Cat)
CHUCK JOHNSON - Grows in the Basilica (Three Lobed)
JOHN LURIE NATIONAL ORCHESTRA - The Invention of Animals (Amulet Records)
TOM BROSSEAU - Grass Punks (Crossbill)
LONE JUSTICE - This Is Lone Justice: The Vaught Tapes, 1983 (Omnivore)
WILLIAM HUTSON & JONATHAN SNIPES - Room 237 (Soundtrack) (Death Waltz)
GRAHAM REPULSKI - Ballerina Arcade (No Label)
PRIMITIVE CALCULATORS - The World Is Fucked (Chapter Music)
THE LOWER 48 - S/T (No Label)
CENTURY EXPANDED - Concerto For Wah Wah (Gear Fab)
JERRY AND THE DEL-RAYS - I Need Your Lovin' (Norton Records)
THE DELI-CADOS / THE SHADES - Split 7 (Norton Records)
PYPY - Pagan Day (Black Gladiator / Slovenly)
NILS FRAHM - Spaces (Erased Tapes)
R. STEVIE MOORE - Glad Music (Personal Injury)
THE OLIVIA TREMOR CONTROL - John Peel Session (Chunklet)
G.I.S.M - Anarchy Violence (Japanese Leather)
TOMMY BOLIN - Captured Raw Jams Vol 1 (Glen Holly Studio)
VEX - Sanctuary: The Complete Discography (Sacred Bones)
MATTHEW P. HOPKINS - Nocturnes (Vittelli)
JAYE JAYLE - Jaye Jayle (Sophomore Lounge)
THE THREE O'CLOCK - Aquarius Andromeda (Burger)
VERMA - Coltan (Trouble In Mind)
LEGOWELT - Teen Romance (L.I.E.S.)
LOS NIVRAM - Los Nivram (Electro Harmonix)
DUANE PITRE - Feel Free: Live At Cafe Oto (Important)
LUKE FOWLER - Fowl Tapes II (Dekoder)
SCHITZOPHONICS - Can't Take It (Munster)
LOVE - Love (Branco Label)
MAP 71 - Map 71 (Foolproof Projects)
ANTONIO SMITH - Ven Seamos Mas../Somos El Mundo (Branco Label)
NINA PERSSON - Animal Heart (The End)

Light Airplay
MURDEREDMAN - Love In Danger (Permanent)
POEMSS - Poemss (Planet Mu)
HOAX - Hoax (No Label)
THE STICKMEN - S/T (Homeless)
MR TSANG - Battle of the Grandma's HipHop.CN vs YOHO! (Jellymon)
LAND OF KUSH - The Big Mango (Constellation)
XIU XIU - Xiu Xiu Plays The Music Of Nina Simone (Graveface)
ROKIA TRAORE - Beautiful Africa (Nonesuch)
HEXER - S/T (Gilead Media)
FORM A LOG - The Two Benji's (Decoherence)
NO BS BRASS - RVA All Day (Electric Cowbell)
TRAMPOLINE TEAM - Velveteen Dream (Pelican Pow Wow)
UNCLE TUPELO - No Depression (Legacy)
LAURA MARLING - I Speak Because I Can (Virgin)
TOTALLY RADD!! - Shark Attack Day Camp (Bad Idea Graveyard)
THE COSMIC SAND DOLLARS - Let's Go Critical Density (Old Comer)
AQUARIANA - S/T (Drag City)
FIGURE STUDY - Figure Study (Dark Entries)
IT HURTS - 33 Tears (Soft Abuse)
LILI BONICHE - Anthologie (World Village)
TONY MOLINA - Six Tracks E.P (Matador)
CAROUSEL - Jeweler's Daughter (Tee Pee)
PIG DESTROYER - Book Burner (Relapse)
DOUGLAS DARE - Seven Hours (Erased Tapes)
MALA IN SE - S/T (Phratry)
FRANK FAIRFIELD - Duncan & Brady/Devil's Dream Medley (Third Man)
SLOUGH FEG - Digital Resistance (Metal Blade)
HONEYCOMB - Why Must I Be Careful (No Label)
FANFARA TIRANA MEETS TRANSGLOBAL UNDERGROUND - Kabatronics (World Village)
SILENT LAND TIME MACHINE - & Hope Still (A Time-Lag & Indian Queen)
CULTED - Oblique to All Paths (Relapse)
INDIAN - From All Purity (Relapse)
LOUISIANA RED - Dead Stray Dog (Fat Possum)
STEP BROTHERS - Lord Steppington (Rhymesayers)
ROOT - Viginti Quinque Annis Scaena (Agonia Records)
PETER BRODERICK - Float 2013 (Erased Tapes)
MATANA ROBERTS - Coin Coin Chapter Two: Mississippi Moonchile (Constellation)
RZA/YOKO ONO PLASTIC ONO BAND - Live Oct 1, 2010, Los Angeles (Chimera Music)
VIRGINIA TRANCE - Your Guru (No Label)
ANT PARADE/NO MILK - Ant Parade/No Milk (Hot Release )
ASTOR - Inland (Kye)
MOD SUBS - Primitive By Today's Standards (Light In the Attic)
NURSE & SOLIDER - You Are Standing Behind The Curtain (Trifectaa)
TADZIO - Queen Of The Invisible (Edible Onion)
LONDON SOUND SURVEY - These Are The Good Times (Vittelli)
BIG BEN TRIBE - Tarzan Loves Summer Nights (Dark Entries)
NATHAN ROCHE - Watch It Wharf (FPR)
VICTROLA - Maritime Tatami (Dark Entries)
SEAN NICHOLAS SAVAGE - Trippple Midnight Karma (Arbutus)
THE NIGHT TERRORS - Back To Zero (Homeless)
BRUME - Glossy Black Fruits (Blossoming Noise)
VERTONEN - 11° 22.4'N 142° 35.5'E / HACE/26,250' (Misanthropic Agenda/Crippled Intellect)
PHARAOHS - Manhunter (Intercoastal Artists)
THE IMAGINARY QUARTET FEATURING DANIEL CARTER - The Imaginary Quartet featuring Daniel Carter (Nacht Records)
A FULL COSMIC SOUND - Chemtrails (Fabrica)
FISTER - Gemini (Pissfork Anticulture)
ZIG ZAGS - Scavenger / Monster Wizard (Who Can You Trust?)
LEO WELCH - Sabougla Voice (Big Legal Mess)
20 GUILDERS/WE HAVE HEAVEN - 20 Guilders/We Have Heaven (MVD Audio)
JOHN ZORN - The Hermetic Organ St. Paul's Chapel, NYC (Tzadik)
HOSSFLESH - Evil Takes Many Forms (Unread)
NEW COKE - Duct Tape Your Mouth (Slovenly/Black Gladiator)
SAINT VITUS - C.O.D (Hellhound)
POLYSICK - Under Construction (100% Silk)
DREAM SEQUENCE - Cosmic Eye (Regal Zonophone)
BOB BELLERUE - Fine Phenomena (Robert & Leopold)
TOMMY JAY AND FRIENDS - Live At The Barns (Doin' It Right/Snow Clone)
LEE BANNON - Alternate/Endings (Ninja Tune)
DOODLEBUGS! - Tokes Valley (Doin' It Right/Snow Clone)
BEYONCE - Beyonce (Columbia)
U-BOAT - Condor Song (Chocolate Monk)
DAVID CROSBY - Croz (Blue Castle)
JASON ZEH - A Vacant Lot To Be In (crippled intellect)
VARIOUS - Four-Beat Rhythm: The Writings of Wilhelm Reich (Workshop)
WOOLEN MEN - Tour Tape Number 3 (No Label)
CUNTZ - Aloha (Homeless)
KAHIL EL'ZABAR RITUAL TRIO - Follow The Sun (Delmark)
STEVE HENN - I Am On Mental Health Pills (No Label)
MACABRE - Dahmer (Decomposed)
SHARKPACT - Ditches (Ditchitch)
ANLA COURTIS & RICHARD FRANCIS - Aucklantida (Robert & Leopold)
ROBERT TURMAN - Macro (Fabrica)
ELLEN BURR & MICHAEL UNRUH - Where Am I From, Where Am I Going (PF Mentum)
BEAST FIEND - Beast Fiend Rules (No Label)
CORINA BARTRA & HER AZU PROJECT - Tribute to Chabuca Granda (Blue Spiral)
ELVIS COSTELLO & THE ROOTS - Wise Up Ghost and Other Songs (Blue Note)
VARIOUS - All You Need Is Fuzz 15 Austin Bands From The Film Mondo Fuzz: Twilight Of The Idles (Youth Racket)

7" Singles List
THE SPLIT SIGNALS - s/t (Killer Diller)
MISSING MONUMENTS - Blast (Slovenly)
LEE RANALDO Y LOS DUST - El Blues De La Revolucion - Zarzas Y Arbustos (El Segell del Primavera
PIP PROUD - Purple Boy Gang (EM)
VARIOUS - Sweet Times Vol. 1 (Sweet Times)
PERSONNEL - Personnel (Doubledotdash)
PIERRE BASTIEN - Automatic Music (Voorkammer)
ROYAL HEADACHES - Stand and Stare (Matador)
THE VALDONS - Stop Wait a Minute Girl (Secret Stash)
LA LA BROOKS - What's Mine Is Yours (Norton)

RPM List
NIGHTMARES ON WAX - Feelin' Good (Warp)
LEGOWELT - Teen Romance (L.I.E.S.)
CV313 - Dimensional Space (Echospace)
CYCLOBE - The Visitors (Phantomcode)
VARIOUS - Only 4U: The Sound of Cajmere & Cajual Records 1992-2012 (Strut)
AKKORD - Akkord (Houndstooth)
MILLIE & ANDREA - Millie & Andrea (Modern Love)
PULSE EMITTER - Planetary Scale Synth Hypnosis (Metal Postcard)
VARIOUS - Italo House Compiled by Joey Negro (Z)
VARIOUS - Museum of Future Sound IV (Flogsta Danshall)

Jazz List
GILSON ET MALAGASY - Gilson et Malagasy (Jazzman)
FIRE! - You Liked Me Five Minutes Ago (Rune Grammofon)
HANNIBAL - The Tribe (Kindred Spirits)
MARC RIBOT TRIO - Live at the Village Vanguard (Pi)
CHICAGO UNDERGROUND DUO - Locus (Northern-Spy)
DIGITAL PRIMITIVES - Lipsomuch/Soul Searchin' (Hopscotch)
WALTER BISHOP JR - Keeper of My Soul (Black Jazz)
JACQUES COURSIL/ALAN SILVA - FreeJazzArt Sessions For Bill Dixon (Rogue Art)
TACO BELLS - Vinterstrossel (Ikuisuus/Karkia Mistika/Kauriala Society)
BORBETOMAGUS - Vole Lotta Love (Verdura)

World List
BAHRU KENGE - In Memory of Ethiopia's Greatest Azmari (Terp)
VARIOUS - Radio Niger (Sublime Frequencies)
BOSSACUCANOVA - Our Kind of Bossa (Six Degrees)
VARIOUS - Ecstasy of Gold: 26 Killer Bullets from the Spaghetti West Vol. 4 (Semi-Automatic)
OUMAR KONATE - Addoh (Clermont Music)
VARIOUS - Haiti Direct: Big Band, Mini Jazz & Twoubadou Sounds 1960-78 (Strut)
LUZMILIA CARPIO - Yuyay Jap'n aTapes (Almost Musique)
DEXTER JOHNSON & LE SUPER STAR DE DAKAR - Live a L'Etoile (Teranga Beat)
ANGKANANG KUNCHAI WITH UBON-PATTANA BAND - Isan Lam Plearn (EM)
VARIOUS - Balani Show Super Hits: Electronic Street Parties From Mali (Sahel Sounds)

Loud List
LES RALLIZES DENUDES - Naked Diza Star (Bamboo)
GLOW GOD - House of Distractions (Dust House/Play Pinball)
KYLESA - Ultra Violet (Season of Mist)
GORGUTS - Colored Sands (Season of Mist)
SUNN O))) & ULVER - Terrestrials (Southern Lord)
OVO - Abisso (Supernatural Cat)
PRIMITIVE CALCULATORS - The World Is Fucked (Chapter Music)
G.I.S.M. Anarchy Violence (Japanese Leather)
MURDEREDMAN - Love In Danger (Permanent)
HOAX - Hoax (No Label)

Hip-Hop List
MR TSANG - Battle of the Grandma's HipHop.CN vs. YOHO! (Jellymon)
RZA/YOKO ONO PLASTIC ONO BAND - Live Oct 1, 2010, Los Angeles (Chimera)
DJ FEMALE CONVICT SCORPION - Clash Ups IV (No Label)
SLEAFORD MODS - Divide and Exit (Harbinger Sound)
DJ PLATURN - So This Is De La Heaven Vol. 2 (Platurn)
FREDDIE GIBBS & MADLIB - Pinata (Madlib Invazion)
MOBONIX - Machine Man (XIL)
ATMOSPHERE - Southsiders (Rhymesayers)
SAGE FRANCIS - Copper Gone (Strange Famous)
GRIEVES - Winter & the Wolves (Rhymesayers)

Cassette List
BRUME - Glossy Black Fruits (Blossoming Noise)
A FULL COSMIC SOUND - Chemtrails (Fabrica)
HOSSFLESH - Evil Takes Many Forms (Unread)
WOOLEN MEN - Tour Tape Number 3 (No Label)
TOMMY JAY AND FRIENDS - Live at the Barns (Doin' It Right/Snow Clone)
TASHI DORJI - Blue Twelve (Blue Tapes)
DAN MELCHIOR - Live at Philly Record Exchange (Stale Heat)
BLUDDED HEAD - Bludded Death (Sleeping Giant Glossolalia)
BEN VON WILDENHAUS - How He Performs (Psychic Mule)
ROBERT CURGENVEN - Transfixed (The Tapeworm)
Hearty thanks to all of the record dealers, volunteers, and eager shoppers who made WFMU's 2014 Record Fair a success!
We also want to thank Dan Melchior, the Flatmates, Laura Cantrell, and Ubu Sings Ubu Band for entertaining the masses, and Sierra Nevada, Brooklyn Brewery, and Smuttynose for donating beer. Props to our own Mr. Record Fair, Chris M., for wrangling such a fun weekend.
Dates for our 2015 Record Fair have not yet been set, but the event will be held sometime in the spring.



UPCOMING SPECIALS ON WFMU:
JJ Koczan (Koh-zan)
Thursday, June 5th, Noon - 3pm
on
Diane's Kamikaze Fun Machine
He's the brains, the brawn, and the taskmaster behind theObelisk.net -one of the greatest heavy music online presences out there. JJ produced the daily Roadburn fanzine for this year's fest, and continues to edit NJ's Aquarian paper/website. Always ahead of the heavy music curve, he will have monstrously good music choices; you will regret missing this show! JJ will be live in the studio and listeners will be able to ask him questions via the interactive live playlist.
DJ Joey D
Friday, June 6th, 6am - 9am
on
Knuckle Sandwich with Dave Bombay
Disco champion and former WCBN DJ Joey D is going to be in studio with a massive freeform disco set this Friday on "Knuckle Sandwich w/ Dave Bombay". What is "freeform Disco" you may ask? Tune in at 7a on Friday to find out. ( Platform shoes not included. )
Put The Needle on the Vinyl: The Sound and Culture of Records
Friday, June 6th, 7pm - 8pm
on
Put The Needle On The Record with Billy Jam
WFMU will set up its remote unit in the Great Hall of the Oakland Museum of California during the East Bay museum's popular ongoing exhibit "VINYL: the sound and culture of records" (thru July 27th). The all-vinyl theme of the special extended two hour radio show will be strictly Bay Area hip-hop records from the crates of Billy Jam and the numerous guests that will stop by. Following the broadcast the theme will continue with a "Talk and Play" program also in the Great Hall of the Oakland Museum of California.
John Wirt author of "Huey 'Piano' Smith and the Rocking Pneumonia Blues"
Saturday, June 7th, 11am - 1pm
on Michael Shelley's show
Michael welcomes John Wirt author of "Huey "Piano" Smith and the Rocking Pneumonia Blues" the first biography of the New Orleans artist responsible for hits "Don't You Just Know It," "Rockin' Pneumonia And The Boogie Woogie Flu" and "Sea Cruise," which follows the musician's extraordinary life from his Depression-era childhood to his teen years as a pianist for blues star Guitar Slim to his mainstream success in the 1950s and '60s. The book also provides new insights on Smith's professional disappointments and financial struggles in the 1980s and 90s as he battled over royalties from his most successful and profitable work.
Crazy Pills
Saturday, June 7th, 3pm - 6pm
on Beastin' The Airwaves! with Keili
Fronted by one helluva vocalist, guitarist, and all-around grrrl Amanda, Crazy Pills is a shakin' garage-punk trio with a pinch of adorable. Tune in to BTAwK for their on-air tour pre-party.
Janka Nabay's Bubu Music from Sierra Leone
Saturday, June 7th, 6pm - 9pm
on Transpacific Sound Paradise with Rob Weisberg
Janka Nabay
is a wildly charismatic DC-based Sierra Leonean singer whose hard-driving dance music is derived from bubu, a centuries-old tradition he says is rooted in witchcraft. Janka and his band, The Bubu Gang, stop in for a first-ever WFMU session tonight - right before heading to Brooklyn to play at
Secret Project Robot
in Bushwick.
Dawn Landes
Monday, June 9th, Noon - 3pm
on Irene Trudel's show
Gentle musical soul Dawn Landes is up to her fifth release, "Bluebird," and still not a what most consider a big name outside of musical circles. Landes toiled at NYC's Stratosphere Sound and at Philip Glass' own personal recording studio, continuing to write and perform, but gaining skills as an engineer and producer, helping found Brooklyn's Saltlands Studio along the way. Dawn's songs have been featured in films and TV shows like Bored to Death, House, and United States of Tara. On "Bluebird,' her sweet, countrified folk-rock is brought into fine focus by good friend and producer Thomas Bartlett a.k.a. Doveman. Dawn Landes plays her sweet songs live on WFMU.
Ian McLagan
Tuesday, June 10th, Noon - 3pm
on Three Chord Monte with Joe Belock
Rescheduled from May 20: A true rock legend comes to Jersey City today - McLagan of course was a founding and esssential member of the Small Faces and the Faces, played that mean electric piano on "Miss You" and did two tours with the Rolling Stones and played with just about everyone else, from Chuck Berry to Paul Westerberg. His new album, "United States," comes out June 17. He'll also be at Iridium in NYC that same night.
Mossenek
Tuesday, June 10th, 3pm - 6pm
on Brian Turner's show
The duo of Chuck Bettis (All Scars/Period/Brown Wing Overdrive and more) and Mick Barr (Orthrelm/Octis/Krallice/Crom-Tech, among others) met years ago in the post-HC Washington DC environ. Mossenek began as a sporadic dive into splattery sound destruction of the improvised kind, taking Barr's precision hyperspeed playing into a pit of Onanie Bomb-era Boredoms sandblasting. Tune in for a live session today before the two head off to Japan.
Steve Lowenthal, author of John Fahey biography
Wednesday, June 11th, 6am - 9am
on
The John Allen Show
Journalist Steve Lowenthal will stop by WFMU to discuss his new book "Dance of Death: The Life of John Fahey." Dance of Death tells the story of the legendary guitarist/composer/storyteller and american blues and bluegrass preservationist with fascinating detail and dedication, and is a necessary literary companion to anyone who has ever fallen under the spell of Fahey's singular musical vision. Fellow guitar hero Leo Kotke, whose music was discovered and produced by Fahey early on, writes of Lowenthal "You did a lot of good work for John and his music. You've rendered him with insight and professionalism". Steve and John will also play favorite tracks from the Fahey discography as well as select tracks from the Takoma catalog.
Psyche Corporation
Thursday, June 12th, 3am - 6am
on Dark Night of the Soul with Julie
Psyche Corp's CEO Psyche Chimère combines lyrics right out of fantasy & sci-fi with musical influences from steampunk to electro-goth to symphonic metal. But the focal point is her sweet but strong voice that conjures images of a carnival wind-up doll enchanting you as it spins then leaving you sleepless and haunted by its delicious, dizzying circle of music.
Friday the 13th Part VI
Friday, June 13th, 3pm - 6pm
on
Miniature Minotaurs with Kurt Gottschalk
The "unlucky" attributes attributed to Friday the 13th are of course steeped in superstition, likely attributable to the fact that Gioachino Rossino - perhaps more noted for his contributions to 19th Century opera than for being steeped in solid scientific discourse - died on Friday, November 13. Much like the college co-ed guzzling wine spritzers while wearing a holy cross pendant or the businessman beginning a pleasant morning on the golf greens only to find himself cursing the Lord's very name, however, we at Miniature Minotaurs choose to heed all superstitions: spiritual, secular and sacrosanct. Tune in this Friday the 13th as we explore evil-warding and wishbone-breaking musics from a potpourri of cultures littering the globe.
Put The Needle on The Oakland Corner Market
Friday, June 13th, 7pm - 8pm
on
Put The Needle On The Record with Billy Jam
For the second WFMU live remote broadcast from the Bay Area this month Billy Jam and guests will be at the Corner Market health food store and cafe on the corner of Telegraph Ave and 61st Street in North Oakland. Put The Needle On The Record: Friday June 13th 7pm (4pm to 5pm local Pacific time).
Marissa Nadler
Monday, June 16th, Noon - 3pm
on Irene Trudel's show
Eternally ethereal singer Marissa Nadler dips deep into the dark spirits for her song inspirations but presents them as comforting moments and stories. Nadler's flirtation with the gothic seems to come from ghostly stories in the vein of Edgar Allen Poe and murder ballads. Marrissa's songs are atmospheric, austere, and starkly sincere. Marissa Nadler brings her gorgeous, atmospheric folk to WFMU's love room.
Producer Ed Stasium
Saturday, June 21st, 11am - 1pm
on Michael Shelley's show
Michael talks about the art of making great records with New Jersey native Ed Stasium, noted engineer and producer whose hit making credentials include work with Gladys Knight & The Pips (Midnight Train To Georgia), The Ramones, Talking Heads, The Smithereens, Sha Na-Na, Motorhead, Joan Jett, and tons more.
Make Music NY Summer Solstice Remote Live From Meridian23
Saturday, June 21st, 6pm - 9pm
on Transpacific Sound Paradise with Rob Weisberg
Make Music NY
is a gigantic annual celebration of the first day of summer - over a thousand free concerts throughout New York City. Similar festive happenings commemorate the solstice in hundreds of cities around the world — it's a global celebration of music making.
This year for the first time WFMU joins in the revelry as Transpacific Sound Paradise travels to New York's newest world musicky venue,
Meridian23
, 161 W 23rd St. near 7th Ave., for three hours of wall-to-wall live music. Tune in or drop by for five sets of great sounds from around the world - and around the corner:
Ani Cordero
sings classic South American songs of love and protest;
Amino Belyamani
and
Bed Stuy Ewe Ensemble
pounds out West African percussion;
Gnawa Boussou
explore ancient Moroccan Sufi spiritual music with Sub-Saharan roots;
Rachid Halihal
and
Uri Sharlin
delve into Middle Eastern and North African classical and folk traditions; and
Liliana Araujo
and friends rock the house with northeast Brazil's upbeat accordion-driven dance music, forro.
Admission is, of course, free - and we'll be giving away free WFMU swag too!
Meaner Pencil
Monday, June 23rd, Noon - 3pm
on Irene Trudel's show
When she arrived in New York City, the city subway presented itself as the perfect performance cathedral. Her cello is the main tool she uses to lift musical spirits, although the overall tone of her tunes is quite sombre. Meaner Pencil's latest album, "Senza Amanti" is Italian for "Without Lovers". She writes, "These are pieces meant to be performed without lovers, and they describe a period of my life when I was trying to live alone, after severe heartbreak, in the hope of gaining a better understanding of myself." Meaner Pencil plays live on Irene's show.
Sun Ra Centennial Special
Tuesday, June 24th, 3pm - 6pm
on Brian Turner's show
On Tuesday June 24, Brian Turner will host his WFMU colleagues Michael D. Anderson (
The Good Doctor
) and
Irwin Chusid
to discuss the Sun Ra centennial. Anderson is Executive Director of the Sun Ra Music Archive, an extensive collection of original Sun Ra master tapes acquired after he was appointed the bandleader's tape librarian during the 1970s. Anderson has spent the subsequent decades reviewing, cataloguing, and preserving these historic tapes. Chusid recently became the interim representative of Sun Ra LLC on behalf of the heirs of the late musician. To commemorate this year's 100th anniversary of Sun Ra's arrival on Planet Earth, Anderson and Chusid issued 21 meticulously transferred and restored
classic Sun Ra albums
from the 1950s thru the 1970s as part of the 24-bit
Mastered for iTunes
series. Anderson and Chusid will talk about the Sun Ra legacy and play lots of music, including unreleased material. We'll also be airing a segment of the incredible live session from Brian's show last year featuring the Arkestra's Marshall Allen and Danny Thompson at WFMU.
Dan Epstein, author of "Stars and Strikes"
Wednesday, June 25th, 9pm - Midnight
on The Evan "Funk" Davies Show
In Dan Epstein's previous book,
Big Hair and Plastic Grass
, we learned how the '70s changed baseball forever. His latest book,
Stars and Strikes: Baseball and America in the Bicentennial Summer of '76
, focuses on the year that brought us the Chicago White Sox wearing shorts, C.W. McCall's "Convoy," the California Angels hiring their DH from Casablanca Records,
Frampton Comes Alive
, Mark "The Bird" Fidrych's brilliant rookie year, the Ramones and so much more.
Tune in at 9pm on Wednesday the 25th as Dan returns to The Evan "Funk" Davies show with more riotous tales of '70s baseball! Then come out to see Dan in person reading from the book Thursday the 26th at Bergino Baseball Clubhouse (67 E. 11th St.) and Sunday the 29th at Manitoba's (99 Avenue B).
Scott Ligon of NRBQ
Saturday, June 28th, 11am - 1pm
on Michael Shelley's show
Michael welcomes NRBQ's Scott Ligon to discuss the band's new album "Brass Tacks" and their current tour, which brings them NYC's BB Kings July 21st.
Beth Sorrentino
Monday, June 30th, Noon - 3pm
on Irene Trudel's show
Singer-songwriter Beth Sorrentino performs live on Irene's show.
ONO
Tuesday, July 1st, 3pm - 6pm
on Brian Turner's show
A visit to Brian's show from this seasoned experimental unit from Chicago. ONO first appeared on the scene in the 1980's and have resurrected in recent years to record and tour anew. Self-depicted as "industrial noise gospel", the band traverses lines between free jazz, Pere Ubu, Suicide, Beefheart and Throbbing Gristle, and are on tour behind their recent fourth album, Diegesis, on Moniker Records.
Gabriel Kahane
Monday, July 7th, Noon - 3pm
on Irene Trudel's show
Gabriel Kahane performs live on Irene's show today.
Larry Tamblyn of The Standells
Saturday, July 12th, 11am - 1pm
on Michael Shelley's show
Michael welcomes Larry Tamblyn of archetypal 1960's L.A. garage rockers, The Standells - best know for their songs 'Dirty Water' and "Sometimes Good Guys Don't Wear White."
---
Want to see all the past events?
Go here
.
All times listed are Jersey City time, EDT.
Questions? E-mail
Brian
or call (201) 521-1416
To report problems with this page,
e-mail
the page administrator.