WFMU
PO Box 5101
Hoboken, NJ 07030
broadcasting from Jersey City 91.1 FM/90.1 FM
Audio Feed and Archives: www.wfmu.org
Podcasts: podcast.wfmu.org
Blog: blog.wfmu.org
Facebook: www.facebook.com/wfmuradio
Twitter: http://twitter.com/#!/wfmu
Brian Turner, Music Director, bt@wfmu.org (201) 521-1416 x223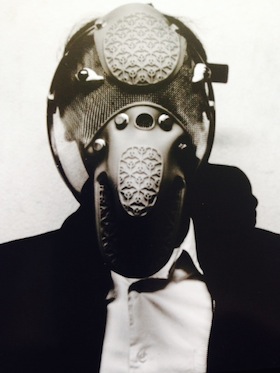 Heavy Airplay, July 31, 2014
JACK RUBY - Hit and Run (Saint Cecilia Knows)
HERATIUS CORPORATION / ARMAND FRIGICO - Pataphysic Power (Fractal)
GRAM PARSONS - The Early Years Vol. 1 & 2 (Sierra)
VARIOUS - Glam-O-Rama Vol. 2 (Kiss Kiss)
BOK BOK - Come Back To Me (Captured Tracks)
ARTO LINDSAY - Encyclopedia of Arto (Northern-Spy)
SOUNDTRACK - The Small World of Sammy Lee (Trunk)
WEEKEND - The '81 Demos (Blackest Ever Black)
NEIL YOUNG - A Letter Home (Third Man)
PROTOMARTYR - Undercolor of Official Right (Hardly Art)
8 EYE SPY - How Damn Far To YinMa Lane? (Maybe Mars)
VARIOUS - Monster Skies (Monster Skies / Dual Planet)
BIG BLOOD - Fight For Your Dinner Vol. 1 (Dontrusttheruin)
SHOULD - The Great Pretend (Words On Music)
MARTOC (MARTIN O'CUTHBERT) - Music For Alien Ears (EM)
SALLY CREWE - Back At the Bar (8-Track Mind)
RAMASES - Complete Discography (Titan Recordings)
ICE CREAM MISSION TO MARS - Ice Cream Mission To Mars (Toy Moon)
RODION G.A. - Misiunea Spatiala Delta (Strut Records)
VARIOUS - What?! William Onyeabor Remixed (Luaka Bop)
RUDIMENTARY PENI - Death Church (Outer Himalayan)
JAC BERROCAL - MDLV (Sub Rosa)
MYRIAM GENDRON / DOROTHY PARKER - Not So Deep As a Well (Feeding Tube / Mama Bird)
HOUSEHOLD - Elaines (Dull Knife)
RAGGED BARRACUDAS - Living the Dream (No Label)
THE SPITS - Kill the Kool (In the Red)
VARIOUS - Brazilian Bass: Inner City Tropical Soundblast (Farout)
LECHEROUS GAZE - Zeta Reticuli Blues (Tee Pee)
PSYCHIC FROST - Taking Lizard Mountain (By Frequency) (Deep Water)
NIKKI LANE - All Or Nothing (New West)
SPECTRE FOLK - Begin the Mothership (New Images)
MICHAEL O - Face the Facts (Fruits and Flowers)
SILKWORM - Libertine (Comedy Minus One)
THEE OH SEES - Drop (Castle Face)
SHOES THIS HIGH - The Nose One (Siltbreeze)
PULSE EMITTER - Crater Lake (Immune)

Medium Airplay
COSMETICS - Olympia (Captured Tracks)
SIMON JONES - Melanie and Me (Strawberry Rain)
THE CHILLS / SNEAKY FEELINGS / STONES / VERLAINES - Dunedin Double (Captured Tracks / Flying Nun)
VARIOUS - Taang Records: The Fist 10 Singles (Taang)
VARIOUS - South Side Story Vol. 23 (Numbero)
THE BEVIS FROND - High In a Flat (Cherry Red)
PARQUET COURTS - Sunbathing Animal (Whats Your Rupture?)
KELIS - Kelis (Ninja Tune)
SPIRES - Spires (Artificial Light)
FIGURES OF LIGHT - Before You Die (Fol)
THE FAT WHITE FAMILY - Champagne Holocaust (Trashmouth)
MICHAEL CHAPMAN - Playing Guitar the Easy Way (Light In the Attic)
BROKEN TWIN - May (Anti)
DENNEY AND THE JETS - Mexican Coke (Burger / Limited Fanfare)
3108 - 3108 (Trouble In Mind)
EMA - The Future's Void (Matador)
DEERHOOF W/ MARC RIBOT / MARC RIBOT'S CERAMIC DOG - Split 7 (Northern-Spy)
MILK 'N' COOKIES - Not Enough Girls In the World (Captured Tracks)
SONIC AVENUES - Mistakes (Dirtnap)
FUSHITSUSHA - Mada Atatakaiuchino Konoimani Subetenonazowo Sosogikomou (Heartfast)
THE SENSATIONAL SECOND COUSINS - Cruel Baby (Kuriosa)
ALEXANDER TURNQUIST - Flying Fantasy (Western Vinyl)
THE CROISSANTS - We're In the Basement (Hella Mad)
JONATHAN RICHMAN - No Me Quejo De Mi Estrella (Vapor / Munster)
DEATH - III (Drag City)
TANGER TRIO & ENSEMBLE MONDAINE - Tanger Trio & Ensemble Mondaine (Series Aphonos)
CHRIS BROKAW - Now, Forager: A Film About Love and Fungi (Dais)
SON PALENQUE - Afro-Colombian Sound Modernizers (Vampisoul)
FARM - Farm (Normal)
MEDICINE - In Session (Captured Tracks)
TWEENS - Tweens (French Kiss)
ARLT & THOMAS BONVALET - ARLT & Thomas Bonvalet (Almost Musique)
SKYLON - Skylon (Captured Tracks)
OBNOX - Used Kids 7" (12XU)
WILLIAM ASHLEY COOPER - The Collected Works (Bennifer Editions)
LIVE FAST DIE - Hit Stains (Almost Ready)
BERNIBAS MILICIJA - Dzeriet Van Hutena Kakao! (No Label)
PEEESSEYE - Sci Fi Deathmask (Human Sacrifice)
ROBIN RIMBAUD - The Garden Is Full of Metal (Sub Rosa)
THU20 - Vroeg Werk (Monochrome Vision)
VARIOUS - Balani Show Super Hits: Electronic Street Parties From Mali (Sahel Sounds)
PAPERCUTS / RODRIGO AMARANTE - Split 7 (Easy Sound)
BRENDA BEACHBALL RAY - Ramshackle Rumble (Aficionado)
VETIVER / EDJ - Split 7 (Easy Sound)
JON SPENCER BLUES EXPLOSION - She's On It / Jack the Ripper (JSBX)
FRIENDS OF CESAR ROMERO - Red Headed Strangler (Snappy Little Numbers)
JEFF BURCH - Jerr Burch (Important)
ESSAIE PAS - Nuit De Noce (Teenage Menopause)
PRISONAIRES - Baby Please (Sun )
TITS - Tits (Teenage Menopause)
THE COFFIN DAGGERS - Cat's Eyes (Zodiac / Urko)
SCUPPER - 7 (No Label)
TOTALLY RADD!!! - M.U.S.C.L.E. (Bad Idea Graveyard)
KEIR NEURINGER - Ceremonies Out of the Air (New Atlantis)
ENCOUNTERS - Formless Migration (No Label)
BLOOD FARMERS - Headless Eyes (Resurrection Productions)
AFTERHOURS - Lowlife (Not Not Fun)
SONNY KNIGHT & HIS FABULOUS LAKERS - I'm Still Here (Secret Stash)
LAIBACH - Spectre (Mute)
OY - First Box, Then Walk (Creaked)
EELS - Perform the Cautionary Tales of Mark Oliver Everett (E Works )
BALVAL - Ten Hand Band (Whaling City Sound)
META META - Metal Metal (Maisum Discos)
SKULLFLOWER - Kino III: Xaman (Shock/Dirter)
KAROL CONKA - Batuk Freak (Mr. Bongo)
P.K.14 - 1984 (Maybe Mars)
LAZARUS - Lazarus (Shadoks)
CV313 - Dimensional Space (Echospace)
DEBBY SCHWARTZ - Satan, You Brought Me Down (Twin Lakes)

Light Airplay
DAVID BEREZAN - Allusions Sonores (Empreintes Digitales)
ZYANOSE - Why There Grieve? (La Vida Es Un Mus)
LE TON MITE - Version D'un Ouvrage Traduit (Music a la Coque)
CANNIBAL - Cannibal (Primary Information)
BEN VIDA / MEREDYTH SPARKS / ANTHONY ELMS - Extraction (Future Audio Graphics)
D.A. HUNT - Greyhound Blues (Sun)
LI DAI GUO - Music For Advertisements (Genjing / Tenzenmen)
MARK E - Product of Industry (Spectral Sound)
PROLIFE - Overheated (Sacred Bones)
HETEROTIC - Weird Drift (Planet Mu)
PHIL MINTON / ERGO PHIZMIZ / MYRIAM VAN IMSCHOOT AND DORIAN KUTZKE - Department of Public Sound #4 (Deplayer)
LES BIG BYRD - They Worshipped Cats (A Recordings)
BALCANES - Plataforma (Disco Humeantes)
ERIC OSTROWSKI / CHARLIE MCALISTER - The Year of Suspended Sap: Another Look at the Portions the World Forgot (Friends and Relatives)
ORTOLAN - Covered In Black (Sounds Familyre)
FACTORIA - Heroine (No Label)
FLAGITIOUS IDIOSYNCRASY IN THE DILAPIDATION - Wallow (Six Weeks)
IMARHAN TIMBUKTU - Akal Warled (Clermont Music)
KOJIRO UMEZAKI - Cycles (In A Circle)
MAC DEMARCO - Salad Days (Captured Tracks)
IKEBE SHAKEDOWN - Stone By Stone (Ubiquity)
SOULS OF MISCHIEF - 93 Til Infinity (Get On Down / RCA)
HORSE FEATHERS - Horse With No Home (Kill Rock Stars)
STEVE LACY - Avignon and After Vol. 2 (Emanem)
NRIII - The Algea (Prison Tatt)
WLISPS - Plurals (Impko)
MANATEEES - Smoke That Bird (JKSHK)
ALTURAZ - The Calling of Hell (Soulthief Musick )
HENNING SPECHT - Kiehlufer 73 (2000 Records)
BROTHER ONG - Deep Water Vibration (Deep Water)
BROCK VAN WEY - Home (Echospace)
CLOUDS COLLIDE - Until the Wind Stops Blowing (Khrysanthoney)
NO BABIES - Yo No Soy Como Tu (Gilgongo / Upset the Rhythm)
BLOOD WEDDING / TIMOTHY MORTON / MARLO PASCUAL - A Survey of Locked Modes (Future Audio Graphics)
KROKOFANT - Krokofant (Rune Gramofon)
DARLINGCHEMICALIA - Spun In White (A Wicked Company)
TWILIGHT NUACES - Twilight Nuaces (Folk Evaluation)
BRONZE - World Arena (Not Not Fun)
THE KREMLINGS - Whole Earth Cleansing (Desperate)
BARDO POND - Refulgo (Three Lobed)
THE KITCHEN CYNICS - The Orra Loon (Les Enfants du Paradiddle)
J. SPACEMAN & KID MILLIONS - Live at Le Poisson Rouge (Northern-Spy)
WYE OAK - Shriek (MERGE)
CALI GIRAFFES - All My Life (Fin)
PUSSY GALORE - Pussy Gold 5000 (Shove)
ATAVISM - Adamant (Wordandsound)
INRYO-FUEN - Ho-Aku (EM)
J.C. SATAN - Faraway Land (Teenage Menopause)
VARIOUS - Dance Mania: Hardcore Traxx 1986-1997 (Strut)
VARIOUS - The Great Unknown: Dave the Spazz 2014 Premium (No Label)
ROBIN HAYWARD - Nouveau Saxhorn Nouveau Basse (Pogus Productions)
BLUDDED HEAD - Bludded Death (Sleeping Giant Glossolalia)
PRISM QUARTET - Singing Gobi Desert (Innova)
RICHARD BUCKNER - Bloomed (Merge)
GREX - Monster Music (Brux)
DOLLFACE - Corvette Summer (Bird Dialect)
THE TENSES & GUZO - Full-On Rager (Obsolete Units)
SECLUDED BRONTE - Secluded In Jersey City (Pogus Productions)
PETER BATCHELOR - Kaleidoscope (Pogus Productions)
MICHAEL S. HORWOOD - Words (Bennifer Editions)
JUCIFER / SHOW OF BEDLAM - Split CD (Choking Hazard)
SERIOUS PROBLEMZ - 369 1/2 (BUFMS)
STEPHEN VITIELLO - Richmond Tape Club Vol. 5 (Richmond Tape Club)
WATTER - This World (Temporary Residence Ltd.)
PALERMO HOUSE GANG - Magic Touch Presents Palermo House Gang (100% Silk)
HEART OF PALM - Mayonnaise (No Label)
CHAUCHAT - Wreckage (Unread)
LINDA SMITH - All The Stars That Never Were (Juniper Tree Songs)
MISSIONARY - American Strike EP (Warthog Speak)
NIGEL COOMBES & STEVE BERESFORD - White String's Attached (Emanem )
VARIOUS - The Saustex Variations (Saustex)
CONVERGENCE - Live (Bennifer Editions)
DA KILLAH GENIUS - DKNC-01 (No Label)
KRISTEEN YOUNG - The Knife Shift (No Label)
JOHN CAGE - The Works For Piano 9 (MODE)
KEIKO HIGUCHI / CRIS X - Melt (Musik Atlach)
CAN CAN HEADS - Butter Life (Verdura)
ARMAND SCHAUBROECK STEALS - God Made the Blues To Kill Me (Mirror)
HOMER HENDERSON - Greatest Flops & Golden Filler (Honey)

7" Singles List
BOK BOK - Come Back To Me (Captured Tracks)
RAGGED BARRACUDAS - Living the Dream (No Label)
SPECTRE FOLK - Begin the Mothership (New Images)
MICHAEL O - Face the Facts (Fruits and Flowers)
SHOES THIS HIGH - The Nose One (Siltbreeze)
VARIOUS - Taang Records: The First 10 Singles (Taang)
THE SENSATIONAL SECOND COUSINS - Cruel Baby (Kuriosa)
THE CROISSANTS - We're In the Basement (Hella Mad)
SKYLON - Skylon (Captured Tracks)
OBNOX - Used Kids (12XU)

RPM List
VARIOUS - What?! William Onyeabor Remixed (Luaka Bop)
THU20 - Vroeg Werk (Monochrome Vision)
CV313 - Dimensional Space (Echospace)
BROCK VAN WEY - Home (Echospace)
VARIOUS - Acoustic Division Sampler (Hi-Definition)
NIGHTMARES ON WAX - N.O.W. Is the Time (Warp)
FHLOSTON PARADIGM - The Phoenix (Hyperdub)
VARIOUS - Tropical Disco Hustle (Cultures of Soul)
VARIOUS - Footprints (Jazz & Milk)
JOAN BIBILONI - El Sur (Music From Memory)

Jazz List
STEVE LACY - Avignon and After Vol. 2 (Emanem)
MARC RIBOT TRIO - Live at the Village Vanguard (Pi)
JACQUES COURSIL/ALAN SILVA - FreeJazzArt Sessions For Bill Dixon (Rogue Art)
DAVE DOUGLAS / CHET DOXAS / STEVE SWALLOW / JIM DOXAS - Riverside (Greenleaf)
HANNIBAL - The Tribe (Kindred Spirits)
ANGLES 9 - Injuries (Clean Feed)
CATATE URIO ORCHESTRA - Sparrow Mountain (Klein)
FRANCOIS TUSQUES / ALEXANDRA GRIMAL / SYLVAIN GUERINEAU ROUSSEAU - La Jungle Du Douanier Rousseau (Improvising Beings)
JOACHIM BADENHORST / JOHN BUTCHER / PAUL LYTTON - Nachtigall (Klein)
BROTZMANN / ADESIEWICZ / EDWARDS / NOBLE - Mental Shake (Otoruku)
Loud List
RUDIMENTARY PENI - Death Church (Outer Himalayan)
VARIOUS - Taang Records: The First 10 Singles (Taang)
FUSHITSUSHA - Mada Atatakaiuchino Konoimani Subetenonazowo Sosogikomou (Heartfast)
LIVE FAST DIE - Hit Stains (Almost Ready)
THU20 - Vroeg Werk (Monochrome Vision)
SKULLFLOWER - Kino III: Xaman (Shock/Dirter)
ZYANOSE - Why There Grieve? (La Vida Es Un Mus)
BALCANES - Plataforma (Disco Humeantes)
FLAGITIOUS IDIOSYNCRASY IN THE DILAPIDATION - Wallow (Six Weeks)
ALTURAZ - The Calling of Hell (Soulthief Musick)

World List
RODION G.A. - Misiunea Spatiala Delta (Strut)
VARIOUS - Balani Show Super Hits: Electronic Street Parties From Mali (Sahel Sounds)
BALVAL - Ten Hand Band (Whaling City Sound)
IMARHAN TIMBUKTU - Akal Warled (Clermont Music)
MALAYEEN - Malayeen (Anniyaha)
VARIOUS - 1970's Algerian Folk and Pop (Sublime Frequencies)
OUMAR KONATE - Addoh (Clermont Music)
VARIOUS - Role: New Sounds of Brazil (Mais Um Discos)
MESTRE CUPIJO E SEU RITMO - Siria (Analog Africa)
MERIDIAN BROTHERS - Salvadora Robor (Soundway)

Hip-Hop List
KELIS - Kelis (Ninja Tune)
MADLIB - Rock Konducta Pt 1 & 2 (Rappcats/Madlib Invazion)
ATMOSPHERE - Southsiders (Rhymesayers)
SWOLLEN MEMBERS - Brand New Day (Battle Axe)
SLEAFORD MODS - Divide and Exit (Harbinger Sound)
DJ DIAMOND - Flight Muzik Reloaded (Planet Mu)
TRAXMAN - Da Mind of Traxman Vol. 2 (Planet Mu)
MOBONIX - Machine Man (XiL)
OMID WALIZADEH - Modern Persian Speech Sounds (Bta'arof)
CYNE - All My Angles Are Right (Home Tapes)

Cassette List
BLUDDED HEAD - Bludded Death (Sleeping Giant Glossolalia)
THE TENSES & GUZO - Full-On Rager (Obsolete Units)
LINDA SMITH - All the Stars That Never Were (Juniper Tree Songs)
STEPHEN VITIELLO - Richmond Tape Club Vol. 5 (Richmond Tape Club)
CHAUCHAT - Wreckage (Unread)
GEN KEN MONTGOMERY - Sonic Periscope (Noise Below)
SUN CITY BOYS - Soilent Gringa (No Label)
TASHI DORJI - Blue Twelve (Blue Tapes)
75 DOLLAR BILL - Olives In the Ears (No Label)
WOUTER VAN VELDHOVEN - Redundant/Rotary/Rotations (The Tapeworm)

UPCOMING SPECIALS ON WFMU:

Put the Needle On The WFMU Bay Series Part 2: San Bruno @ Special Tech DJ
Friday, August 1st, 7pm - 8pm
on Put The Needle On The Record with Billy Jam
Following a successful kick-off broadcast last Friday out of the East Bay island city of Alameda, the WFMU BAY SERIES continues this week when Billy Jam will travel across the Bay Bridge and south of San Francisco to the city of San Bruno. There at the DJ school/art gallery/event space Special Tech DJ will be part two in the four-part WFMU Bay Series where guests will include students from the DJ school as well as DJ Cue who founded Special Tech DJ along with such others as Mista B, and fellow Bullet Proof Space Traveler members DJ Marz and Eddie K. Open to the public. Bay Area WFMU listeners are invited to attend: 572 San Mateo Ave, San Bruno. Put The Needle On The Record. August 1st 7pm (4pm local Pacific time) on WFMU.

Soul legend Bobby Patterson and Rod Argent of The Zombies
Saturday, August 2nd, 11am - 1pm
on Michael Shelley's show
Michael Shelley chats with soul music ledged Bobby Patterson about his new album 'I Got More Soul!' and his August 10th show, outdoors at the Damrosch Park Bandshell in Manhattan AND Rod Argent of The Zombies, who chats about the band's 50 plus year history and their current tour, which brings them to Manhattan's B.B. King's on August 8th.

Quraishi - Master of the Afghan Lute
Saturday, August 2nd, 6pm - 9pm
on Transpacific Sound Paradise with Rob Weisberg
Decades of war and cultural repression have taken a huge toll on Afghanistan's once thriving music scene. Many musicians have left the country. One of the best, Quraishi, lives right here in New York. Quraishi is a master of the traditional Afghan short-necked lute, the rubab. He has a great new CD out on the Evergreene label, Mountain Melodies. He's one of several outstanding artists from Persian and Turkic cultures performing at the annual CTMD Heritage Sunday free concert, this Sunday afternoon at Lincoln Center Out-of-Doors. And he'll join us tonight on WFMU!

Brad Love of Aviary
Monday, August 4th, 7pm - 8pm
on Night People
Pianist, composer and singer Brad Love checks in with Night People to discuss his days as frontman of incredible '70s pomp-rockers, Aviary.

Matteah Baim
Monday, August 4th, 9pm - Midnight
on Airborne Event with Dan Bodah
Matteah Baim is an accomplished visual artist as well as musician. She was half of the "soft metal" duo Metallic Falcons (with Sierra Casady of CocoRosie), and her third solo record, "Falling Theater," just came out. The music is a little like what you'd expect to hear a group of community volunteers humming while they clean up an old grand theater like the classic Loew's Jersey City.

Joe Frank - Somewhere Out There: "Escape From Paradise"
Wednesday, August 6th, 3pm - 6pm
on Irwin Chusid
One-hour radio dramas by Joe Frank air alternate Wednesdays at 4pm (Eastern) on Irwin's program. On Weds. August 6th we'll air an episode entitled "Escape From Paradise," from Joe's SOMEWHERE OUT THERE series. In this episode, after Joe is arrested for smuggling illegal immigrants across the US-Mexican border, he's sent to an enlightened federal penitentiary which works to enrich, enable and nurture the spirits of convicts. But a rebellion breaks out over artistic direction which pits the prison ballet corps against the cross-dressing warden.

P.F. Sloan
Saturday, August 9th, 11am - 1pm
on Michael Shelley's show
Michael Shelley welcomes songwriter/performer P.F. Sloan whose his hits including "Eve of Destruction" for Barry McGuire, "You Baby" for The Turtles, "A Must to Avoid" for Herman's Hermits and "Secret Agent Man" for Johnny Rivers and hundreds more. His new album "My Beethoven" has just been released.

Corey Feldman
Monday, August 11th, 7pm - 8pm
on Night People
Actor and musician Corey Feldman joins Night People to discuss his phenomenal career in the movies, his new album, and his terrific memoir "Coreyography."

Sick Thoughts
Tuesday, August 12th, 3pm - 6pm
on Brian Turner's show
Drew Owen is a 17 year old from Baltimore who started a punk band in his bedroom when he was in 9th Grade, playing his first shows at the tail end of high school covered in the same crust not unlike what would be found on your Oblivians, Electric Eels, and early Leather Nun records. With a bunch of 7" and 12" singles under his belt, he's ready to hit the road when he graduates, warming up for this fall's Gonerfest with a stop by WFMU today.

Peter Doolan: Monrakplengthai
Wednesday, August 13th, 7pm - 10pm
on Bodega Pop Live with Gary Sullivan (on Give the Drummer Radio stream)
Over half a decade of curating Monrakplengthai, Peter Doolan has established himself as one of the greatest international music bloggers on the planet. Back in the States after a lengthy sojourn to Bangkok where he worked cataloging Thai records for a public university library, Peter will join Gary to talk about Southeast Asian music and spin some of the most awesome luk thung, molam and other regional delights you've ever heard.

EFD's Annual Disco-Dance Party!
Wednesday, August 13th, 9pm - Midnight
on The Evan "Funk" Davies Show
It's the hottest night of the year, regardless of the temperature! Once again Evan "Funk" Davies will be spinning classic dance and disco jams of the mid-70s and early '80s, along with some lesser-known nuggets sure to get your feet moving. The beat will be turned around, your whistle will be blown, and your body will be shaken down to the ground on WFMU Wednesday night, August 13, between 9pm and midnight! Be there!

Vicky and the Vengents
Tuesday, August 19th, Noon - 3pm
on Three Chord Monte with Joe Belock
Blasting out of Southern California with a love for all things dramatic and loud, Vicky and the Vengents throw girl-groups, guitars, grease and garage into the blender to come up with their own amazing sound!

Down South Jukin': Southern Rock Special
Thursday, August 21st, 9am - Noon
on Surface Noise with Joe McGasko
What do you get when you combine rock 'n' roll with Rebel Yell and a bunch of longhaired hippies from below the Mason-Dixon line? Why, you get that uniquely American musical form called Southern Rock. This special episode of Surface Noise is devoted to that golden decade (the 1970s) when the South really tried to do it again. They didn't, but along the way, a lot of guitars got twanged, a lot of whiskey got drunk, and a lot of Southern cities got namechecked. Tune in for some favorites as well as some obscurities as we plumb the depths of this oft-maligned subgenre of American racket: Three full hours of down South jukin'!

Ace Frehley (Todd-o-phonic Todd fills in for Michael Shelley)
Saturday, August 23rd, 11am - 1pm
on Todd-o-phonic Todd's show
In the tradition of The Michael Shelley show, fill-in DJ Todd-O-Phonic Todd interviews the legendary Ace Frehley. What a meeting of the minds! Discussion will range from the early years of Kiss to Ace's brand new LP "Space Invader" on EOne Music.

Guest DJ Tom Lax from Siltbreeze Records
Tuesday, August 26th, 3pm - 6pm
on Brian Turner's show
Another great annual visit from Siltbreeze Records honcho Tom Lax, bringing yet more esoteric, uncategorizable and otherworldly slabs of wax to confound even the most obscuro-hound WFMU listeners. Even after several years of guest DJ sessions, we've barely scratched the surface of the fabulous motherlode of DIY recordings Tom has in the vaults; expect high grade entertainment, and of course, uploaded photos on the playlist page of the great cover art from the wax he brings.

Fade Kainer
Thursday, August 28th, Noon - 3pm
on Diane's Kamikaze Fun Machine
The voice and textural contributor in Batillus, member of Theologian, InSwarm, plays live with Jarboe and is a multi instrumentalist and audio engineer. We wonder how he will have time to actually make an appearance, but will be psyched to hear the music he has picked! He will be live and listeners will be able to ask him questions via our live playlist and comments board!

Tashi Dorji
Tuesday, September 9th, 3pm - 6pm
on Brian Turner's show
This Bhutan-born guitarist absorbed a childhood full of shortwave radio before moving to the US and discovering Derek Bailey and Albert Ayler and incorporating all his musical loves into a truly varied and forward-thinking vocabulary. In this era some may have chalked up the guitar to have exhausted itself as a means of breaking new boundaries in expression, yet Dorji, now in North Carolina, has wowed such advanced axemen as Bill Orcutt, Ben Chasny, and Rick Bishop (whom he is sharing a tour with). A few cassettes are out, but certainly an avalanche of releases to come. Check him out today on Brian's show.

Dennis McNally's author of "On Highway 61: Music, Race and the Evolution of Cultural Freedom"
Saturday, October 11th, 11am - 1pm
on Michael Shelley's show
Michael welcomes Dennis McNally's author of "On Highway 61: Music, Race and the Evolution of Cultural Freedom."

Deke Dickerson
Saturday, October 25th, 11am - 1pm
on Michael Shelley's show
Michael Shelley chats with noted author, mind blowing guitarist, crack song writer, road warrior and member of show business Deke Dickerson about his career and new collaborative album "Los Straitjackets: Deke Dickerson Sings The Instrumental Hits" (released October 7) and tour (which brings the super group to Brooklyn's Bell House 10/31).


---
Want to see all the past events? Go here.