WFMU
PO Box 5101
Hoboken, NJ 07030
broadcasting from Jersey City 91.1 FM/90.1 FM
Audio Feed and Archives: www.wfmu.org
Podcasts: podcast.wfmu.org
Blog: blog.wfmu.org
Facebook: www.facebook.com/wfmuradio
Twitter: http://twitter.com/#!/wfmu
Brian Turner, Music Director, bt@wfmu.org (201) 521-1416 x223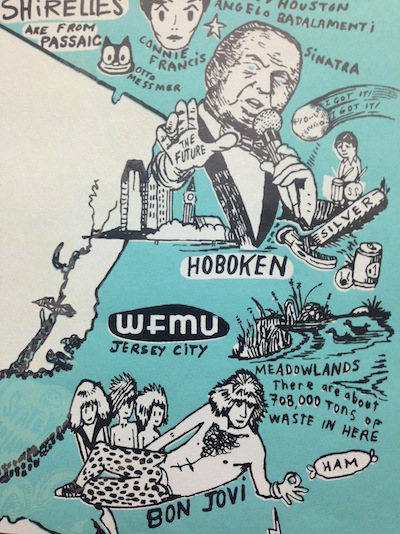 Heavy Airplay, July 8, 2015
VARIOUS - Last of the Garage Punk Unknowns Vol. 1 & 2 (Crypt)
VARIOUS - Punk 45: Burn, Rubber City, Burn! (Soul Jazz)
BEAU - Creation (Sommor)
VARIOUS - Ho-Dad Hootenany Too (Crypt)
MDOU MOCTAR - Afelan (Sahel Sounds)
COLLEEN - Captain of None (Thrill Jockey)
VARIOUS - Punk 45: Extermination Nights In The Sixth City! Cleveland, Ohio: Punk And The Decline Of The Mid (Soul Jazz)
MOON DUO - Shadow of the Sun (Sacred Bones)
SUPA CHIEF - Red-Brained Woman (Numero Group)
NOBUNNY - Love Versions (Almost Ready)
BORA YOON - Sunken Cathedral (Innova)
DEL SHANNON - The Further Adventures of Charles Westover (Trouble In Mind)
BIG BLOOD - Double Days I & II (Donttrusttheruin)
JEAN-PIERRE DECERF - Space Oddities 1975 - 1979 (Born Bad)
SIX ORGANS OF ADMITTANCE - Hexadic (Drag City)
STOCKHOLM MONSTERS - All At Once (Captured Tracks)
VETIVER - Complete Strangers (Easy Sound)
GHéDALIA TAZARTèS - Tazartes (Alga Marghen)
TERRY RILEY - Africa Express Presents Terry Riley's In C Mali (Transgressive)
DICK DIVER - Melbourne, Florida (Trouble In Mind)
ANENZEPHALIA - Kaltwelt (Tesco Organisation)
SHERWOOD & PINCH - Late Night Endless (ON-U / Tectonic)
NDIKHO XABA AND THE NATIVES - Ndikho Xaba and the Natives (Matsuli Music)
THE AR-KAICS - Let Me In / Always the Same (Market Square)
JACKSON C. FRANK - Jackson C. Frank (Earth)
JAMES BROWN - Love Power Peace (Sundazed)
FIRST BASE - You've Got A Hold On Me (Hosehead)
GRUPPO DI IMPROVVISAZIONE NUOVA CONSONANZA - Eroina (Holidays)
BOURBONESE QUALK - 1983-1987 (Mannequin)
SIR RICHARD BISHOP / BILL ORCUTT - Road Stories (Unrock)
MICK STEVENS - This Morning / Lady Sunrise (Branco Label)
YURY MOROZOV - Cherry Garden Of Jimi Hendrix (Shadoks Music)
TIME GHOST - Cellular (Load)
VAN KAYE + IGNIT - A Slight Delay (Dark Entries)
WIZZ JONES - A Life on the Road 1984-2014 (Sunbeam)
RECTAL HYGIENICS - Ultimate Purity (Permanent Records)
THE INSULTS - Stiff Love (Sick Sound / Last Laugh)
ATLANTIC THRILLS - Atlantic Thrills (Almost Ready)
TOM ZE - Tom Ze (Mr. Bongo/RGE)
CARSTEN MEINERT KVARTET - To You (Frederiksberg)
NU-SOUND II CREW / MAGNUS II - Split 12 (Dark Entries)
VARIOUS - I Never Meta Guitar Three: Solo Guitars For the 21st Century Produced By Elliott Sharp (Clean Feed)
TRTRKMMR - Avec La Louillure Nous Entrons (Iron Lung)
DESTRUCTION UNIT - Live in San Francisco (Castle Face)
RUDOLF EB.ER - Brainnectar (Schimpfluch Associates)
HAMA - Torodi (Sahel Sounds)
MALE GAZE - Gale Maze (Castle Face)

Medium Airplay
FEEDTIME - Flatiron (Sub Pop)
CYBOTRON - Cybotron (Dual Planet)
UNEVEN ELEVEN - Live at Cafe Oto (Sub Rosa)
VARIOUS - The Great Complotto: Pordenone (Spittle)
YOUNG GUV - Ripe 4 Luv (Slumberland)
ELECTRIC EELS - Die Electric Eels (Superior Viaduct)
SARAH BETHE NELSON - Fast-Moving Clouds (Burger)
NIC HESSLER - Soft Connections (Captured Tracks)
SCHNEIDER / KACIREK - Shadows Documents (Bureau B)
TUXEDOMOON - No Tears (Superior Viaduct)
CHICKEN CHAIN - Birth of the Googus (Snot Releases)
CHEENA - All the Cheena Money Can Buy (Cheena)DAMON AND NAOMI - Fortune (20/20/20)
TURBO FRUITS - No Control (B Melvin/Thirty Tigers)
DAN DEACON - Gliss Riffer (Domino)
OBERON - A Midsummer's Night Dream (Sommor)
LOWER PLENTY - Life/Thrills (Mexican Summer)
MARK ROBINSON - STO: Original Soundtrack (Teenbeat)
THE ORANGE PEELS - Begin The Begone (Mlm)
ERASE ERRATA - Lost Weekend (Under the Sun / Mission Creek Festival)
SOUNDTRACK - Privilege (Uni)
JOANNE ROBERTSON - Black Moon Days (Feeding Tube)
ANASAZI - Nasty Witch Rock (Toxic State)
ROBERT LESTER FOLSOM - Music and Dreams (Anthology)
EL-G - Triste Zoo (Lexi Disques)
POLLYESTER - City of O (Disko B)
BABA COMMANDANT & THE MANDINGO BAND - Juguya (Sublime Frequencies)
CIMAR GUITAR & S. CHERNYCHOV - s/t (Banga-Banga)
JOHN WIESE - Deviate From Balance (Gilgongo)
ROB MAZUREK - Alternate Moon Cycles (International Anthem)
VANESSA AMARA - Both Of Us / King Machine (Posh Isolation)
CHRIS BROKAW - The Periscope Twins (12XU)
CHASTITY BELT - Time To Go Home (Hardly Art)
TONY TEARS - Music From the Astral Worlds (2000-2014) (Minotauro)
THE MORONS - Crackin' Up (Maraca!)
IMPULSIVE MACHINATIONS - Conformity Contortion (New Atlantis)
THE GAZ - The Gaz (Old Europa Cafe)
ANGST HASE PFEFFER NASE - Bidden (Glistening Examples)
TRISTAN PERICH - Parallels (Physical Editions)
HALF JAPANESE - Volume One: 1981-1985 (Fire)
WHITE VOID - We're Falling (Posh Isolation)
THE POP GROUP - Citizen Zombie (Freaks R Us)
NHK - Program (L_NE)
THE LIGHTHOUSE KEEPERS - Tales of the Unexpected (Waterfront)
VARIOUS - Tumba Rumba (University of Vice)
SWERVEDRIVER - I Wasn't Born To Lose You (Cobraside)
VARIOUS - Inherent Vice (Original Motion Picture Soundtrack) (Nonesuch)
HUSERE GRAV / FRKSE - Split 12 (Divergent Series)
RYLEY WALKER - Primrose Green (Dead Oceans)
APHEX TWIN - Computer Controlled Acoustic Instruments Part 2 (Warp)
HAYDEN PEDIGO - Five Steps (Debacle)
KAPPA CHOW - Jump (Kiss the Void)
DEVIATION SOCIAL - Practices/Demo. June-Oct. 81 (Dais)
BAG PEOPLE - Lark's Vomit (Joey)
THOMAS JEFFERSON SLAVE APARTMENTS - Straight To Video (STV)
FANG - Land Shark (Boner)
RO MARON - Collected (Musique Pour Danse)
PORTION CONTROL - I Staggered Mentally (Dark Entries)
XETAS - The Redeemer (12XU)
JON SPENCER BLUES EXPLOSION - Freedom Tower: No Wave Dance Party 2015 (Mom + Pop)
GARY WILSON - Music For Piano (Feeding Tube)
TASHI DORJI - Blue Twelve (Blue Tapes / X-Ray)
AYE AYE - Aye Aye (Richie)
POW WOWS - Broken Curses (Get Hip)
DUPLEXX - Duplexx (Balacha)
LAIKA - Silver Apples Of The Moon (Medical)
ABSENT FRIENDS - Stand Up and Fight (DIY Archives)
MEMORY DISPOSAL PEARL LIQUOR PLUS - Kaleidoscope Death, Digital Dingos & Periscope Breath (No Label)
ATOM TM - Radetzky Loops Vol. 2 (Hueso)
GIGI MASIN - Talk To The Sea (Music From Memory)
FULL OF HELL / MERZBOW - Full of Hell / Merzbow (Profound Lore)
FANFARE CIOCARLIA VS. BOBAN & MARKO MARKOVIC ORCHESTRA - Balkan Brass Battle (Asphalt Tango)
DANIEL KORDIK / TOBIAS POTOCNY - Indport (LOM)
FOUR GODS - Enchanted House (Manufactured / Able)
COMMUNIONS - Cobblestones (Posh Isolation)
CULPEPER'S ORCHARD - Culpeper's Orchard (Shadoks)
LOW JACK - Garifuna Variations (Long Island Electrical Systems)
PRIZEHOG - Tour EP (No Label)
VARIOUS - Stand Up People: Gypsy Pop Songs From Tito's Yugoslavia 1964-1980 (Vlax / Asphalt Tango)
MYRIAM GENDRON / DOROTHY PARKER - Bric-a-Brac (Oi de Cravan / Feeding Tube)
TALBOT ADAMS - Green Girl (Market Square)
LOVE OF DIAGRAMS - Blast (Bedroom Suck)
NAUSEA - Vocal Expression (DIY Archives)
THE PREFAB MESSIAHS - Keep Your Stupid Dreams Alive (Klyam / Burger)
ACCELERATORS - Public Enemy No. 1 (Manufactured)
POP. 1280 - Penetrate (Sacred Bones)
DICKHEAD RESCUE - More Than... (Ever/Never)
MAYER HAWTHORNE & JAKE ONE - Tuxedo (Stones Throw)
JOHN GIBBS & THE US STEEL ORCHESTRA - J'ouvert (EM)
HEATSICK - Reengineering (Pan)
CHOCOLAT - Tss Tss (Born Bad)
NEGATIVE SCANNER - Pastel Blue, Clinical White (Tall Pat)
HOBO CUBES - Apex Ideals (Debacle)
TSE-TSE - Land In Sicht (Medical )
THE BELLTOWERS - Here To Stay (Market Square)
SEAN ROWE - Madman (Anti-)
LEE SCRATCH PERRY - Back On the Controls (Rolling Lion / Upsetter)
MONARCH - Sabbracadaver (Profound Lore)
THE KROPOTKINS - Portents of Love (Mulatta)
DAWNBRINGER - Night of the Hammer (Profound Lore)
CHOP SHOP - Grey Area (Banned Production)
COMMUNITY OF LIGHT - Night Vision (Oiseaux Invisibles)
BALONI - Belleke (Clean Feed)
EOSTRE - They Were Made of White Cloth (Soft Corridor)

Light Airplay
HANOI MASTERS - War Is a Wound, Peace Is a Scar (Glitterbeat)
JOHN BUTCHER - Nigemizu (Uchimizu)
ASHRAE FAX - Never Really Been Into It (Mexican Summer)
BLUDDED HEAD - Reign In Bludd (Sleeping Giant Glossolalia)
JOSE MANUEL - Mantra (Joe's Bakery)
ONE MAN ONE MIND - I Love Vinyl (Drid Machine)
FRANçOISE TOULLEC, FRANçOIS TUSQUES, ERIC ZINMAN - Laisser L'Esprit Divaguer (Studio 234)
R. WEIS - Parrot & Paperback (No Label)
BIG BLOOD / HUMAN ADULT BAND - Split 7 (Third Uncle)
PARQUET COURTS - Live at Third Man Records (Third Man)
ORANGE JUICE - The Orange Juice (Domino)
MATTHEW SHIPP CHAMBER ENSEMBLE - The Gospel According To Matthew & Michael (Relative Pitch)
THO-SO-AA - Sleeping Explorer (Tesco Organisation)
SAN KAZAKGASCAR - First Nation Spy (Lather)
DAN MELCHIOR - All At Sea (No-Fi)
MENACE RUINE - Venus Armata (Profound Lore)
CCR HEADCLEANER - Cokesmoker (Stale Heat / Pollen Season)
YELLOW EYES - Stillicide (Prison Tatt)
MAJOR LAZER - Apocalypse Soon (Secretly Canadian)
MISCHA PAVLOVSKI - Kapitel (Posh Isolation)
BOBBY DONNIE - Plays the Bobby Donnie Songs (Ehse)
MATCHESS - Seraphastra (Trouble In Mind)
THE KYLE SOWASHES - Everybody (Anyway)
BUGS AND RATS - s/t (Feeding Tube)
GEORGE ENGLER - The Inside Of The Outside / Or The Outside Of The Inside (Serenus)
ANTONY AND THE JOHNSONS - Turning (Secretly Canadian)
NORBERTO LOBO - Fornalha (Three:four Records)
MARCHING CHURCH - The World Is Not Enough (Sacred Bones)
WIKKID - Murder Music Pt 1 (Soulthief Musick )
RACHEL MASON - The Lives of Hamilton Fish (Pony Oink)
BOB BUCKO JR. - Blast the Past (Personal Archives)
THE LOVE ME NOTS - The Demon And The Devotee (Atomic A Go Go)
ET MENSAH & THE TEMPOS - King of Highlife Anthology (RetroAfric)
CLAUDIO PARODI - A Ritual Which Is Incomprehensible (To The Smile Of Pauline Oliveros) (Extreme)
STEPDAD SS - Mad About It (Vile Audio / No Power)
SEWER GODDESS - Painlust (Black Plague)
VATICAN DAGGER - Not To Be (Total Punk)
LEWIS - Love Ain't No Mystery (Summersteps)
KRONOS QUARTET / TANYA TAGAQ - Tundra Songs (CMC)
TOTAL LIFE - Bender/Drifter (Debacle)
GABI LUNCA - Sounds From a Bygone Age Vol. 5 (Asphalt Tango)
BRIAN JONESTOWN MASSACRE - Musique de Film Imagine (A Recordings)
PALLBEARER - Foundations of Burden (Profound Lore)
IDEAL BREAD - Beating The Teens (Cuneiform)
NOLLS - V (No Label)
BUNNY LION RED - Bunny Lion Red (Fantasy Memory)
THE ABANDOS - The Abandos (Bruised Tongue)
RAZOR SHINES - Razor Shines (HP Gem & Crystal Society)
ICEPICK (WOOLEY/HAKER-FLATEN/CORSANO) - Hexane (Astral Spirits / Monofonus Press)
GENERAL MOTORS - Live at the Hall of Presidents (No Label)
HAN-ERL PARK / CATHERINE SIKORA / NICK DIDKOVSKY / JOSH SINTON - Anomic Aphasia (Slam)
THE BINGERS - Gonna Get You (Tall Pat)
THE SICKS - Pretty Plastic (Fair Warning)
SAVAGE REPUBLIC - Varvakios (LTM)
FASHIONISM - Smash the State (With Your Face) (Hosehead)
HARD LEFT / BAD DADDIES - Split 7 (Emotional Response)
NO INTENTION - +B (Robert & Leopold)
EXPERT ALTERATIONS - Expert Alterations (Baltimore Pop)
THEE SATISFACTION - EarthEE (Sub Pop)
JOEY BADA$$ - B4.Da.$$ (Cinematic / Pro Era)
SHEARING PINX - People (Psychic Handshake)
POST INDUSTRIAL NOISE - The Official Anthology (Medical)
VEREKER / KUPFER - Split 12 (Russian Torrent Versions)
VARIOUS - Uuhngreh Schpuggenuh: Contemporary Music Primer (Uuhngreh Schpuggenuh)
CUNTZ - Cooked (Total Punk)
CLIENT / SERVER - Tokyo Dronecore (Ad Infinitum)
VARIOUS - Bali 1928, Vol. 2: Tembang Kuna, Songs From an Earlier Time (World Arbiter)
SOFT SHOULDER - Fabric (Gilgongo)
KIM FOWLEY - Psychedelic Dogs (The End Is Here)
FRANKIE AND THE WITCH FINGERS - Frankie And The Witch Fingers (PERMANENT)
HOWLROUND - Secret Songs of Savamala (The Fog Signals)
MARK OLSON - Good-Bye Lizelle (Glitterhouse)
VARIOUS - Chug-A-Lug: Exotic Blues & Rhythm Vol. 8 (Stag-O-Lee)
YES I'M LEAVING - Mission Bulb (Homeless)
YOKO ONO & JOHN ZORN - Blink (Chimera Music)
THEOLOGIAN - Some Things Have to Be Endured (Crucial Blast)
TRELI FELI REPI / CHAPA MAMBA - Split 7 (Chupa Manga / Transfusao Noise)
THE COLTRANES - The Cat of Nine Tales (SPHC)
1 - Five Years Of Dirtybird (Dirtybird)
DANE TERRY - Color Movies (Tonk)
URS LEIMGRUBER / ROGER TURNER DUO - The Pancake Tour (Relative Pitch)
THUMBSCREWS - Life Is Pure Joy EP (No Label)
SOLUTIONS - Life of Joy (Iron Lung)
ÄSS - Live In New Jersey (Ba Da Bing!)
BIG CRUX - Nature Cruising (SDF)
PERFECT PUSSY - I Have Lost All Desire For Feeling (Captured Tracks)
HAINO KEIJI / PETER BRöTZMANN / JIM O'ROURKE - Two City Clues (Trost Records)
SABISHA FRIEDBERG WITH PETER EDWARDS - The Hant Variance (Issue Project Room Distributed Objects)
SWERE / MARCOS CABRAL - 12 (Long Island Electrical Systems)
DANIEL ROURE - Bar de Nuit (Daniel Roure Production)
COLD COFFEE - Laundromat (Summersteps)
TONY MALABY'S TUBACELLO - Scorpion Eater (Clean Feed)
ELASTICITY - Elasticity (pfMentum)
EYE - The Future Will Be Repeated (Ba Da Bing)
RHADOO - Fabric 72 (Fabric)
TV FREAKS - Leeches (Hosehead)

7" Singles List
SUPA CHIEF - Red Brained Woman (Numero)
THE AR-KAICS - Let Me In (Market Square)
FIRST BASE - You've Got a Hold On Me (Hosehead)
THE INSULTS - Stiff Love (Sick Sounds/Last Laugh)
FEEDTIME - Flatiron (Sub Pop)
THE MORONS - Crackin' Up (Maraca!)
EL-G - Triste Zoo (Lexi Disques)
BAG PEOPLE - Lark's Vomit (Joey)
KAPPA CHOW - Jump (Kiss the Void)
COMMUNIONS - Cobblestones (Posh Isolation)

RPM List
SHERWOOD & PINCH - Late Night Endless (On-U/Tectonic)
NU-SOUND II CREW / MAGNUS II - Split 12 (Dark Entries)
NHK - Program (L_NE)
APHEX TWIN - Computer Controlled Acoustic Instruments Part 2 (Warp)
RO MARON - Collected (Musique Pour Danse)
PORTION CONTROL - I Staggered Mentally (Dark Entries)
ATOM TM - Radetzky Loops Vol. 2 (Hueso)
EOSTRE - They Were Made of White Cloth (Soft Corridor)
VEREKER/KUPFER - 12" (Russian Torrent Versions)
MORITZ VON OSWALD - Sounding Lines (Honest Jons)

Jazz List
NDIKHO XABA AND THE NATIVES - s/t (Matsuli Music)
CARSTEN MEINERT KVARTET - To You (Frederiksberg)
ROB MAZUREK - Alternate Moon Cycles (International Anthem)
BALONI - Belleke (Clean Feed)
JOHN BUTCHER - Nigemizu (Uchimizu)
FRANCOIS TULLEC, FRANCOIS TUSQUES, ERIC ZINMAN - Laissert L'Esprit Divaguer (Studio 234)
MATTHEW SHIPP CHAMBER ENSEMBLE - The Gospel According To Matthew and Michael (Relative Pitch)
HENRY KAISER & RAY RUSSELL - The Celestial Squid (Cuneiform)
CHRIS PITSIOKOS TRIO - Gordian Twine (New Atlantis)
KAMASI WASHINGTON - The Epic (Brainfeeder)

Loud List
RECTAL HYGIENICS - Ultimate Purity (Permanent)
TRTRKMMR - Avec La Louillure Nous Entrons (Iron Lung)
DESTRUCTION UNIT - Live in San Francisco (Castle Face)
FEEDTIME - Flatiron (Sub Pop)
ANASAZI - Nasty Witch Rock (Toxic State)
FANG - Land Shark (Boner)
XETAS - The Redeemer (12XU)
FULL OF HELL/MERZBOW - s/t (Profound Lore)
PRIZEHOG - Tour EP (No Label)
CHICKEN CHAIN - Birth of the Googus (Snot Releases)

World List
MDOU MOCTAR - Afelan (Sahel Sounds)
NDIKHO XABA AND THE NATIVES - s/t (Matsuli Music)
YURI MOROZOV - Cherry Garden of Jimi Hendrix (Shadoks)
TOM ZE - Tom Ze (Mr. Bongo/RGE)
HAMA - Torodi (Sahel Sounds)
BABA COMMANDANT & THE MANDINGO BAND - Juguya (Sublime Frequencies)
CIMAR GUITAR & S. CHERNYCHOV - s/t (Banga-Banga)
VARIOUS - Tumba Rumba (University of Vice)
VARIOUS - Stand Up People: Gypsy Pop Songs from Tito's Yugoslavia 1964-1980 (Vlax/Asphalt Tango)
HANOI MASTERS - War Is a Wound, Peace Is a Scar (Glitterbeat)

Hip-Hop List
MAYER HAWTHORNE & JAKE ONE - Tuxedo (Stones Throw)
THEE SATISFACTION - EarthEE (Sub Pop)
TOMMY KD - Satan's Government (Anam Recordings)
CZARFACE - Every Hero Needs a Villain (Brick)
KATE TEMPEST - Everybody Down (Big Dada)
JOEY BADA$$ - B4.Da.$$ (Cinematic/Pro Era)
REKS - Eyes Watching God (Brick)
ALTERED TAPES - Savant Garde (Altered Tapes)
TYLER THE CREATOR - Cherry Bomb (OF)
VARIOUS - Sounds of the Universe: Art + Sound (Soul Jazz)

Cassette List
CHOP SHOP - Grey Area (Banned Production)
CHEENA - All the Cheena Money Can Buy (Cheena)
EXPERT ALTERATIONS - s/t (Baltimore Pop)
ICEPICK - Hexane (Astral Spirits/Monofonus Press)
RAZOR SHINES - s/t (HP Gem & Crystal Society)
THE ABANDOS - s/t (Bruised Tongue)
NO INTENTION - +B (Robert and Leopold)
NOLLS - V (No Label)
THUMBSCREWS - Life Is Pure Joy (No Label)
ÄSS - Live In New Jersey (Ba Da Bing!)

WFMU PRESENTS SUMMER THUNDER at UNION POOL,
SATURDAY AUGUST 22nd 3-6pm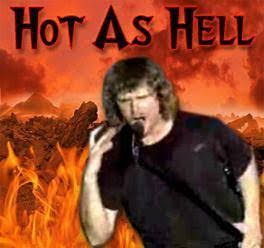 COMPLETE
OCTAGRAPE
HONEY RADAR

COMPLETE (Ft Worth, TX, first NYC show)
Hoogie Boogie Land: https://www.youtube.com/watch?v=ukjnrXTTvPY
"Often called 'the only band that matters', or simply 'the greatest of all time', this legendary ensemble --- widely considered responsible for the popularity of YouTube --- will be traveling with their long awaited new album, 'Beginning Of A New Era' in tow."
OCTAGRAPE:
San Diego psych/punk combo featuring Glen Galloway of Trumans Water/Soul Junk, their recent 12"
Major Mayyor Maxion
Marble features covers of jams they heard originally on WFMU.
http://octagrape.bandcamp.com/
HONEY RADAR:
Summer Thunder free series at Union Pool
484 Union Avenue, Williamsburg
http://www.union-pool.com/
https://www.facebook.com/unionpoolbooking?fref=nf
https://twitter.com/UnionPool
UPCOMING SPECIALS ON WFMU'S AIRWAVES:
Bob Suren, Author of "Crate Digger"
Thursday, July 9th, Noon - 3pm
on Diane's Kamikaze Fun Machine
Bob Suren's Crate Digger is a unique book. Each chapter is about a particular punk album. Bob traces his discovery of punk, and obsession with underground music through the book, chapter by chapter, unfolding his life alongside his favorite records. Bob owned Sound Idea records near Tampa, as well as the label Burrito Records - none which would have been possible if it weren't for his immersion in the world of discovering underground music. Bob will be live, listeners can post questions for him via the comments board.

Rik Letendre (Circle X)
Thursday, July 9th, 3pm - 6pm
on Strength Through Failure with Fabio
Rik Letendre, erstwhile guitarist & keyboard player for Circle X will be Fabio's guest for 3 hours of record playing, name calling and general mischievousness. Tune in for the good times!

Joanna Sternberg
Saturday, July 11th, 6am - 9am
on Shrunken Planet with Jeffrey Davison
Hearing Joanna Sternberg's album "Lullaby to Myself", Jeffrey was struck by how reminiscent it was of folk albums of the 1950s, with a kind of sound seldom heard nowadays, as most singer-songwriters are busy mining the 1960s and 1970s. As with the songs from the dawn of the "folk revival", Joanna's draw upon the country and folk songs of the pre-war era, and mirror their straightforward lyrics and simple but beautiful melodies.

Johnny Farina
Saturday, July 11th, 11am - 1pm
on Michael Shelley's show
Michael chats with Johnny Farina who as half of Santo And Johnny (with his brother Santo Farina) had a #1 hit with "Sleepwalk" in 1959.

Thee Tsunamis Play Live
Saturday, July 11th, 3pm - 6pm
on Todd-o-phonic Todd's show
Todd-O-Phonic Todd welcomes the darlings of Bloomington, Indiana...Thee Tsunamis! Saturday Night Sweetheart, their new album on Magnetic South, marries the New York Dolls' gutter-glam attitude with the sound of Brill Building teen-sploitation, to a much bloodier effect. From heart-in-a-blender tales and drag-race party anthems to the title track's proto-punk pyrotechnics, these 12 tunes are as catchy as they are cutting and together they tell a story as old as time: what the men don't know, the little girls understand.

Be sure to see them live later that evening at Elvis Guesthouse!

Remembering Charanjit Singh, Bollywood Synth Guru and Unlikely Acid Jazz Pioneer
Saturday, July 11th, 6pm - 9pm
on Transpacific Sound Paradise with Rob Weisberg
Charanjit Singh was a Bollywood-veteran keyboardist and multi-instrumentalist, not a dance club DJ. But he has been called an "acid jazz pioneer" for his early 80s electronic transformation of Indian classical music, the LP Synthesizing - Ten Ragas To A Disco Beat.

Sadly, Singh passed away this past Sunday. On this week's show we'll hear an interview recorded last summer with Charanjit Singh and Dutch DJ and Producer Thee J Johanz, Singh's collaborator on recent live performances. And we'll enjoy highlights from their July 27th, 2014 Lincoln Center Out of Doors performance.

Doogie Horner, Ana Fabrega, live music from Wax Darts and MORE!
Saturday, July 11th, 9pm - Midnight
on Prove It All Night! with Pat Byrne
Pat airs his ninth late night variety show recorded live from Monty Hall this Saturday night. Featuring stand up comedy from Dougie Horner and Ana Fabrega, live music from Wax Darts, a DJ set from Primitive Sound System, and surprise guests! You can watch the video live on our mobile apps or at wfmu.org.

Monk Parker
Sunday, July 12th, Midnight - 3am
on 100% Whatever with Mary Wing
Simmering in the fertile musical casserole of Austin, Texas, Monk Parker brings his shimmering, eloquent songs to WFMU on Sunday, July 12th. At times haunting and mournful, with organ and horns washing over each other in a reverb sea, it perfectly captures the sound of twilight; those hours just before the sky turns completely black. Previously creating music in the bands Parker & Lily and The Low Lows, he is currently on tour to promote his first solo album, "How The Spark Loves The Tinder," to be released on August 28th on the Bronze Rat label; see him live if you can or hear him on Mary Wing's show starting at 1 am!

Big Quiet
Sunday, July 12th, 6am - 9am
on Burn It Down! with Nate K
The members of Big Quiet know their source material: they drive a direct route from 1980s Athens, GA, up north to Washington, D.C., circa 1994, and blast the C-86 tape the whole ride. But this Brooklyn-based power-jangle trio doesn't play some kind of stoic record-collector rock either: they're loud, they're fun, and frontwoman Marisa Cerio's Rickenbacker can scorch faces. The band dropped by Burn It Down! to record a live set and celebrate the release of their debut single (produced by the legendary Mitch Easter) out on Unblinking Ear Records, and we couldn't be happier to have them.

The Knowledge: A new Mix from Steinski
Tuesday, July 14th, 3pm - 4:15pm
on A Rough Mix with Steinski (on Give the Drummer Radio stream)
Sharpen your chakras, speak fluent Broken English; a further exploration of spoken word audio, containing excerpts from over 80 instructional recordings, covering topics from skeet shooting and handwriting analysis to multi-level marketing and penis enlargement. With musical instructions from Bonnie Raitt, Dinah Washington, Dr. John, Redman, Andre Williams, Ray Bryant, and Shirley Ellis.

Roger Miller (Alloy Orchestra/Mission of Burma)
Tuesday, July 14th, 7pm - 8pm
on Morricone Island with Devon E. Levins
Devon E. Levins welcomes Roger Miller of Boston's silent film live score pioneers Alloy Orchestra who will perform their original live score to George Fitzmaurice's "Son of the Sheik" (1926), starring Rudolph Valentino (the greatest lover of the silver screen in his last and greatest role), at Prospect Park's Celebrate Brooklyn on Friday, July 17. The trio is approaching its 25th year with over 30 feature length classic silent film original scores under their collective belts. When not moonlighting as the guitarist/vocalist of post-punk legends Mission of Burma (e.g., Saturday, July 18 at Fenway Park), Roger has held down Alloy Orchestra's keyboard chair since co-founder Caleb Sampson's untimely passing in 1998. Devon and Roger will discuss the upcoming screening and history of the band as well as take a listen to some of its recorded highlights.

Ezster Balint (pronounced "BAHL-int")
Tuesday, July 14th, 9pm - Midnight
on Irene Trudel's show
You might know Ezster Balint best as an actress, with key roles in last season's "Louie" on F/X and Jim Jarmusch's "Stranger Than Paradise." But Balint has an alternate role as a songwriter and violinist, with several albums to her credit. Ezster's latest album, "Airless Midnight," has just been released and includes some masterful and provocative guitar work from Chris Cochrane, Marc Ribot, Dave Schramm, with singer/songwriter Sam Phillips on harmonies. Ezster Balint joins Irene for a live set in advance of a show at Joe's Pub July 15th.

Hookworms, recorded live at the Primavera Sound Festival
Wednesday, July 15th, 9pm - Midnight
on The Evan "Funk" Davies Show
Hookworms' 2013 full-length Pearl Mystic put them firmly in the forefront of the latest wave of neo-psychedlia, and last year's follow-up The Hum proved that the praise heaped upon them by the likes of Julian Cope and others was well-deserved. The band, based in Leeds, pulls together VU-style drone, Krautrock-style rhythms and repetitions, and the sonic intensity of Spacemen 3 or Wooden Shjips to deliver mesmerizing and catchy heavy jams. Their set at Primavera was one of EFD's favorites, and he's excited to air it in full on Wednesday night, July 15 at 9pm. Don't miss it!

Fred Goodman author of "Allen Klein: The Man Who Bailed Out the Beatles, Made the Stones, and Transformed Rock & Roll"
Saturday, July 18th, 11am - 1pm
on Michael Shelley's show
Michael chats with Fred Goodman author of the new biography: "Allen Klein: The Man Who Bailed Out the Beatles, Made the Stones, and Transformed Rock & Roll."

Rachel Mason
Monday, July 20th, 3:01pm - 6pm
on Scott Williams's show
Visual artist/filmmaker/musician Rachel Mason (Little Band of Sailors) returns to Scott's show, performing lovely spare & melancholy songs from her film The Lives of Hamilton Fish, screening at Anthology Film Archives on July 21.

Real Numbers
Wednesday, July 22nd, 9pm - Midnight
on The Evan "Funk" Davies Show
Over the nine years they've been together the Minneapolis trio Real Numbers have forged a sparse punk/mod sound that shows signs of Television Personalities, The Kinks, and C86 bands, among others. They'll be playing at Pine Box Rock Shop on Friday July 17, Don Pedro on Saturday the 18th, and Cake Shop on Sunday July 19. If you can't make any of those shows then tune in at 9pm on Wednesday night, July 22, to hear them live on WFMU!

Penelope Houston of the Avengers
Thursday, July 23rd, Noon - 3pm
on Diane's Kamikaze Fun Machine
Although the Avengers formed in 1977, Penelope Houston has never stopped writing music. Her most recent release is a solo record, called On Market Street. She will be on the east coast with The Avengers who are performing at The Bell House Tuesday August 4th. We'll discuss the Avengers, punk history and her solo work during the interview. Please note, she will be on earlier than most guests are scheduled, but will be live on the phone, so Diane can field questions from listeners from the comments board. Check out more of her own material on Penelope.net.

Rick Hall
Saturday, July 25th, 11am - 1pm
on Michael Shelley's show
Michael chats with Rick Hall the founder of Muscle Shoals, Alabama's FAME recording studios, and architect of The Muscle Shoals Sound. The 83-year-old has just published his autobiography "The Man from Muscle Shoals: My Journey from Shame to Fame."

Augie Meyers PLUS Daniel Romano
Saturday, July 25th, 3pm - 6pm
on Todd-o-phonic Todd's show
Todd-O-Phonic Todd welcomes one of this musical heroes, Augie Meyers of The Sir Douglas Quintet, The Texas Tornados and more. Augie will tell tales of eating apples in a limousine with Bob Dylan, his upcoming Ponderosa Stomp appearance and the new documentary, "Sir Doug and The Genuine Texas Cosmic Groove" amongst other tasty tidbits.

Also on the show today will be Daniel Romano, who is an exceptional Canadian musician. His ethos are not unlike his fellow countrymen The Sadies...he does a fabulous job with his own traditional country style material but is also not afraid to break the rules. Daniel's new album "If I've Only One Time Askin'" will be released on New West Records July 31st, the same date he will be performing at Rough Trade in Brooklyn.

Al Margolis of Pogus Productions
Sunday, July 26th, 10pm - Midnight
on World of Echo with Dave Mandl
Al Margolis, who runs the esteemed experimental-music label Pogus Productions, stops by for his annual visit with Dave. Al will be previewing various upcoming Pogus releases and spinning yet another batch of strange and wonderful rarities from his archive.

Author Wyndham Wallace
Saturday, August 1st, 11am - 1pm
on Michael Shelley's show
Michael chats with Wyndham Wallace author of "Lee, Myself & I: Inside The Very Special World Of Lee Hazlewood."

The Mekons
Saturday, August 8th, 3pm - 6pm
on Todd-o-phonic Todd's show
"The Mekons are the most revolutionary group in the history of rock 'n' roll" – wrote rock critic Lester Bangs. This genre-defying collective emerged from the 1977 British punk scene, where The Mekons progressed from socialist art students with no musical skills to the prolific, raucous progeny of Hank Williams. The Mekons will be doing select U.S. dates in July, including The Boot & Saddle in Philly on 7/20 and The Bowery Ballroom on 7/21.

Guest DJ Tom Lax from Siltbreeze Records
Tuesday, August 11th, 3pm - 6pm
on Brian Turner's show
The annual visit from our pal Tom Lax, bringing up yet another assortment of obscuro and extremely special 7" singles wax from Siltbreeze headquarters in Philadelphia. If you've checked out this special in past years you know that you will certainly be hearing a lot of DIY/post-punk and general oddball stuff you will probably not hear anywhere else (and see as well, as we will be posting the sleeve art on the playlist page live). Not to be missed!

Kim Shattuck of The Muffs
Saturday, August 15th, 11am - 1pm
on Michael Shelley's show
Michael chats with Kim Shattuck of The Muffs about the new remastered and expanded re-release of the band's self titled 1993 totally amazing debut album.

Eleventh Dream Day
Monday, August 24th, Noon - 3pm
on Three Chord Monte with Joe Belock
For going on 30 years now, Chicago's Eleventh Dream Day has been melding an amazing array of influences (Neil Young, Television, blues, garage, probably a bunch of other cool stuff) into their own brand of powerful and expressive rock and roll. Their new LP, Works For Tomorrow, is one of their strongest yet. The only question is will WFMU's Studio B still be standing after today!

Mansion
Tuesday, September 1st, 3pm - 6pm
on Brian Turner's show
New Oakland CA combo fronted by Candace Lazarou, featuring twin guitar/drums and programming attack akin to the early 80's sound of such East Coast gutterdwellers as Live Skull, UT, Confusion-era Sonic Youth. They're hitting NYC for a gig TBA on August 29th, and live on Brian's show September 1st.
UPCOMING EVENTS AT WFMU'S MONTY HALL:
43 Montgomery Street, Jersey City
www.wfmu.org/montyhall
Fri 7/17: Detroit Cobras / Ribeye Brothers / Junk Boys (8:30p, $13-15)
Sat 7/18: DJ Guy presents Billzegypt + Ezrakh (9pm, $5, $8 after 10)
Sat 7/25: Big Blood / Human Adult Band / Picastro (8:30p, $10)
Sat 8/1: Pat Byrne's Prove It All Night (9p, $5)
Sat 8/8: Brian Dewan (8p, $10)
Sun 9/13: The Pandoras (8:30p, $15-18)
Sat 9/19: The Feelies (9p, $25, tix on sale Fri 7/10 @Noon)
Fri 10/23: The Ex w/Ken Vandermark (8p, $15)