WFMU
PO Box 5101
Hoboken, NJ 07030
broadcasting from Jersey City 91.1 FM/90.1 FM
Audio Feed and Archives: www.wfmu.org
Podcasts: podcast.wfmu.org
Blog: blog.wfmu.org
Facebook: www.facebook.com/wfmuradio
Twitter: http://twitter.com/#!/wfmu
Brian Turner, Music Director, bt@wfmu.org (201) 521-1416 x223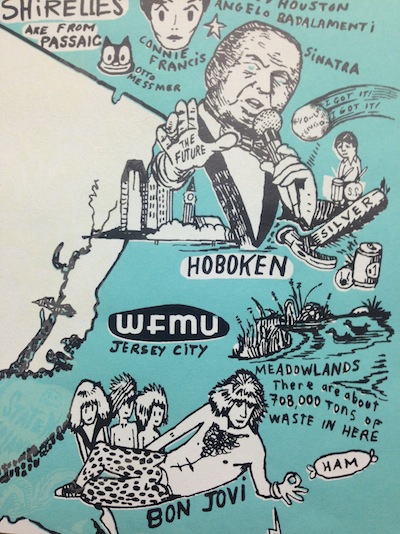 Heavy Airplay, August 14, 2015
NZUMBE - Titubeo (Thessaloniki)
BRUCE DITMAS - Yellow Dust (Finders Keepers)
ASIAN WOMEN ON THE TELEPHONE - You Have Reached Your Destination (Feeding Tube)
SUZI QUATRO - The Girl From Detroit City (Cherry Red)
VARIOUS - Chicas! Spanish Female Singers Vol. 2 1963-1978 (Vampisoul)
VARIOUS - Guitar Safari: Electric Explosion in Africa (University of Vice)
WARM SODA - Symbolic Dream (Castle Face)
JOSHUA ABRAMS - Magnetoception (Eremite)
SOUNDTRACK - Don't Think I've Forgotten: Cambodia's Lost Rock and Roll (Dust To Digital)
MICHAEL SHELLEY - Jimmy's Corner (Confidential)
ALEX CHILTON - Ocean Club '77 (Norton)
KOES BARAT - Koes Barat (Sub Pop)
CLEVE POZAR - Solo Percussion (CSP)
SIR RICHARD BISHOP - Tangier Sessions (Drag City)
SOUNDTRACK (ENNIO MORRICONE) - Il Sorriso Del Grande Tentatore (Omni Recordings Corporation)
THE MOTHMEN - Pay Attention! (On-U Sound)
ASMUS TIETCHENS - 4K7 + (Vinyl On Demand)
PEACH KELLI POP - Peach Kelli Pop (Burger)
DANIEL BACHMAN - River (Three Lobed Recordings)
THE FALL - Sub-Lingual Tablet (Cherry Red)
VARIOUS - Popcorn Exotica (Croydon Municipal)
POPOL VUH - Kailash (Soul Jazz)
VARIOUS - Highlife On the Move: Selected Nigerian and Ghanaian Recordings 1954-1966 (Soundway)
DAVID ARVEDON - Best of Volume 2 (Mighty Mouth)
PHAROAH OVERLORD - Circle (Ektro)
SENYAWA - Menjadi (Morphine)
BROTHER JT - On High (Ouroboros)
MIKAL CRONIN - MCIII (Merge)
ALVARO - Drinkin My Own Sperm (Feeding Tube)
PIGEONS - The Bower (Mie)
ROBERT AIKI / AUBREY LOWE / ARIEL KALMA - We Know Each Other Somehow (RVNG)
LIIMANARINA - Dokauschwitz (Stupido)
UNIFORM - Perfect World (12XU)
HONEY RADAR - Chain Smoking On Easter (Third Uncle/Treetop Sorbet)
LELAND - A Self-Taught Decathalon, Hard Rock Musician (Stoned Circle)
VARIOUS - Shirley Inspired (Earth)
LYDIA LUNCH RETROVIRUS - Urge To Kill (Widowspeak)
TOILING MIDGETS - A Smaller Life (Ektro)
AXIS: SOVA - Early Surf (Drag City/God?)
THE SQUIRES - Going All the Way with The Squires (Crypt)
FöLLAKZOID - III (Sacred Bones)

Medium Airplay
VARIOUS - Stranger Than Fiction: Rockabilly Rules Again (Fantastic Voyage)
ARP - Pulsars e Quasars (Mexican Summer)
DOMMENGANG - Everybody's Boogie (Thrill Jockey)
CALEXICO - Edge of the Sun (Anti-)
GEN KEN - I Hear The Sound of Hardware Shopping (Generator)
RICHARD YOUNGS - No Fans Compendium (VHF)
GLENN PHILLIPS - Lost At Sea (Shagrat/Feeding Tube/Snowstar)
THIGH MASTER - Thigh Master (Tenth Court)
RAY BARRETTO - Acid! (Castle Pie)
DEVO - Miracle Witness Hour (Futurismo)
SUN RA AND HIS INTERGALACTIC RESEARCH ARKESTRA - Planets of Life or Death (Strut)
EVAN PARKER / DEREK BAILEY / HAN BENNINK - The Topography of the Lungs (Otoroku)
AMEN DUNES - Cowboy Worship (Sacred Bones)
ARNOLD DREYBLATT & THE ORCHESTRA OF EXCITED STRINGS - Nodal Excitation (Dexter's Cigar)
KENNY KNIGHT - Crossroads (Paradise of Bachelors)
MAC MCCAUGHAN - Non-Believers (Merge)
J.B. SMITH - No More Good Time in the World For Me (Dust To Digital)
XL KINGS - Six-Fisted Tales (No Label)
THE HOLYDRUG COUPLE - Moonlust (Sacred Bones)
RANGER - Skull Splitting Metal! (Ektro)
CHESTER HAWKINS - Apostasy Suite (Intangible Arts)
SATANIC WARMASTER - Fimbulwinter (75orLess)
JESSE HECTOR - Running Wild (RPM)
TOTALLY MILD - Down Time (Bedroom Suck)
JESSIE MAE HEMPHILL - The George Mitchell Collection Vol. 45 (Fat Possum)
VARIOUS - Vive Le Rock N Roll: The Unruly World of French Rock N Roll 1956-1962 (RPM)
BRANDO'S ISLAND - Autism Vision (Million Dollar)
SAUN & STARR - Look Closer (Daptone Records)
DEVIN FLYNN AND GARY PANTER - Devin and Gary Go Outside (Feeding Tube)
VARIOUS - Disco Dildar (Finders Keepers)
LEILA GOBI - Leila (Clermont Music)
THE ZOLTARS - The Zoltars (Happenin)
POPS STAPLES - Don't Lose This (Anti-)
HALSHUG - Blodestband (Southern Lord)
WHITE ASS - White Ass (Frantic )
MARTIN GORE - MG (Mute)
CHEENA - Dreaming, Cats In Plastic Bags b/w Did I Tell You Last Night? (Sacred Bones)
RUSSEL ST. BOMBINGS - Russel St. Bombings (Smart Guy)
C SPENCER YEH - Solo Voice I - X (Primary Information)
WOOLEN MEN - Rain Shapes EP (Loglady)
GIANT SAND - Heartbreak Pass (New West)
GABY LITA BEMBO AND ORCHESTRE STUKAS DU ZAIRE - Kita Mata ABC (RetroAfric)
VASAS - Vasas (Space Cassette)
TYME - Land of One Thousand Dances (Crypt)
M.C. SCHMIDT - Batu Malablab (Megaphone)
PANOS ALEXIADIS - Katabasis (Rekem)
THOMAS WESLEY STERN - Never Leaving (No Label)
GNAW THEIR TONGUES - Collected Atrocities: 2005-2008 (Crucial Blast)
CECIL TAYLOR - Michigan State University, April 15, 1976 (Hi Hat)
SHAWN DAVID MCMILLEN - On the Clock w/JJ and Mitch (12XU)
VARIOUS - Sweet Time Vol. 3 (Who Can You Trust?)
DEREK ROGERS - Depth/Detail of Processing (Kendra Steiner Editions)
CHINO - Transe folclórico (Apoyan)
PIERRE & BASTIEN - Que Du Bonheur (Polly Magoo)
THE MASTER MUSICIANS OF JOUJOUKA - Into the Ahl Srif (Ergot)
GODSPEED YOU BLACK EMPORER - Asunder, Sweet and Other Distress (Constellation)
TALMUD BEACH / PANSSARIJUNA - Summertime Mother / Punainen Kukko (Joteskii Groteskii)
THE UPPERCUT: MATTHEW SHIPP & MAT WALERIAN DUO - Live at Okuden (ESP-Disk)
THE STACHES - Como Se Dice (Frantic)
DEADLY ORGONE RADIATION - Power Trips (Copepod)
CHAPA MAMBA - Banda Forra (Chupa Manga / Transfusao Noise)

Light Airplay
VILLAGERS - Darling Arithmetic (Domino)
SLUGGA - Parasite (Total Punk)
PALMA VIOLETS - Danger In the Club (Rough Trade)
SLUGZ - Suit and Tie (Feel It)
HELDON - Live in Paris 1975 (Souffle Continu)
ATTIC TED - 3rd 7 (Free Music Archive)
ENBULULUGUGAL - The End Is Extremely Fucking Nigh (Dipsomaniac)
WATTS - Flash of White Light (Rum Bar)
PART 1 - Funeral Parade (Sacred Bones)
R.L. BOYCE - Ain't the Man's Alright (Sutro Park)
OLLO - The If If (12 Apostles)
MAVIS STAPLES - Your Good Fortune (Anti-)
THE LIONS - Soul Riot (Stones Throw)
EVE RISSER - Des Pas Sur La Neige (Clean Feed)
ELLIOTT SHARP - Octal Book Three (Clean Feed)
DEATH AND VANILLA - To Where The Wild Things Are... (Fire Records)
MICHAEL O - Really? (Fruits and Flowers)
MAHALA RAI BAND - Ghetto Blasters (Asphalt Tango)
SHOES - Primal Vinyl (Alive/Natural Sound)
JELLO BIAFRA AND THE NEW ORLEANS RAUNCH AND SOUL ALL-STARS - Jello Biafra and the New Orleans Raunch and Soul All-Stars (Alternative Tentacles)
THE LANDLORDS - Our Favorite Songs (Catch Trout)
HONEY BUCKET - New Operation (Metal Postcard)
SPARKLEBOMB - Funeral Beats (No Label)
LOCKBOX - Prince Soul Grenade (Hausu Mountain)
REKLAMATION - 7 (No Label)
SPIRIT FAMILY REUNION - Hands Together (INgrooves)
ALIM QASIMOV - Azerbaidjan (Harmonia Mundi)
BROUGHTON'S RULES - Anechoic Horizon (Relapse)
JONATHAN RICHMAN - Keith (Blue Arrow Records)
SURFER BLOOD - 1000 Palms (Joyful Noise)
RWAKE - Xenoglossalgia: The Last Stage of Awareness (Relapse)
KAYLA GUTHRIE - Blue (Mixed Media Recordings)
THEM ARE US TOO - Remain (Dais)
POLYORCHARD - Color Theory In Black and White (No Label)
CP / M - Hang (No Label)
DANIEL KNOX - Daniel Knox (Carrot Top)
GREEN PASCHAL - The George Mitchell Collection Vol. 11 (Fat Possum)
REV. CHARLIE JACKSON - Wrapped Up In Jesus (Jackson)
MONGOLOID - Slug Boy (Feral Kid)
FRED THOMAS - All Are Saved (Polyvinyl)
GRAVMASKIN - Volym 1 (Electric Assault)
MORTON FELDMAN - Piano, Violin, Viola, Cello (Bridge)
TYLER THE CREATOR - Cherry Bomb (OF)
NEBADON - The Destroyed Book: Live 2014 (1584 Productions)
FAT CREEPS - Must Be Nice (Sophomore Lounge)
SCOUT PARé-PHILLIPS - Heed the Call (Dais)
NICK HOFFMAN - Necropolis (Thessaloniki)
NONAC - Nonac (Vagueness)
PRINCE BUJU - We Are In The War (Makkum)
ULRICH KRIEGER - Urban Dreamings (Mode)
BLOOD SISTER - Why Would You (Unpiano Books)
DEAD RIDER - New End b/w Uncomfy (Drag City)
REKS - Eyes Watching God (Brick)
LAS NUECES MAGICAS - Volumen 1 (Lazcozproducciones)
SHELBY LYNNE - I Can't Imagine (Rounder)
D/A/D - The Construct (Hausu Mountain)
JEFF ZAGERS - Still / Alive (Wharf Cat)
NO STATIK - Unity and Fragmentation (Iron Lung)
VACATION CLUB - Heaven Is Too High (Magnetic South)
DOLDRUMS - Idontwannabedeleted (Sub Pop)
COURGE - Mon Nouveau Groupe S'appelle (Kaka Kids)
CREATURE AUTOMATIC - Dust Clouds May Exit (Telepgraph Harp)
DEAD GHOSTS / SKEPTICS - Split 7 (Frantic City)
MARIO PAVONE - Blue Dialect (Clean Feed)

7" Singles List
THIGH MASTER - Thigh Master (Tenth Court)
CHEENA - Dreaming, Cats in Plastic Bags (Sacred Bones)
BRANDO'S ISLAND - Autism Vision (Million Dollar)
JESSIE MAE HEMPHILL - The George Mitchell Collection Vol. 45 (Fat Possum)
WOOLEN MEN - Rain Shapes EP (Loglady)
VASAS - Vasas (Space Cassette)
TYME - Land of One Thousand Dances (Crypt)
VARIOUS - Sweet Time Vol. 3 (Who Can You Trust?)
THE STACHES - Como Se Dice (Frantic)
SLUGGA - Parasite (Total Punk)
THE LANDLORDS - Our Favorite Songs (Catch Trout)

RPM List
VARIOUS - Tropical Disco Hustle Vol. 2 (Cultures of Soul)
VARIOUS - All (Dial)
MORITZ VON OSWALD TRIO - Sounding Lines (Honest Jons)
PACO OSUNA - Long Play (Minus)
MATRIXXMAN - Homesick (Ghostly International)
NOZINJA - Lodge (Warp)
THOMAS BRINKMANN - What You Hear (Is What You Hear) (Editions Mego)
NOSAJ THING - Fated (Innovative Leisure)
VARIOUS - Disco 2 (Soul Jazz)
MARCO SHUTTLE - Fanfare EP (The Bunker)

Jazz List
JOSHUA ABRAMS - Magnetoception (Eremite)
CLEVE POZAR - Solo Percussion (CSP)
SUN RA AND HIS INTERGALACTIC RESEARCH ORCHESTRA - Planets of Life and Death (Strut)
EVAN PARKER/DEREK BAILEY/HAN BENNINK - The Topography of the Lungs (Otoroku)
CECIL TAYLOR - Michigan State University, April 15, 1976 (Hi Hat)
THE UPPERCUT: MATTHEW SHIPP & WAT WALERIAN DUO - Live at Okuden (ESP-Disk)
EVE RISSER - Des Pas Sur Le Neige (Clean Feed)
DUKE ELLINGTON AND HIS ORCHESTRA - The Conny Plank Session (Gronland)
TIM BERNE'S SNAKEOIL - You've Been Watching Me (ECM)
VARIOUS - Jazz in Polish Cinema: Out of the Underground 1958-1967 (Jazz on Film)

Loud List
UNIFORM - Perfect World (12XU)
RANGER - Skull Splitting Metal (Ektro)
SATANIC WARMASTER - Fimbulwinter (75orLess)
HALSHUG - Blodestband (Southern Lord)
GNAW THEIR TONGUES - Collected Atrocities: 2005-2008 (Crucial Blast)
ENBULULUGUGAL - The End Is Extremely Fucking Nigh (Dipsomaniac)
BROUGHTON'S RULES - Anechoic Horizon (Relapse)
RWAKE - Xenoglossalgia: The Last Stage of Awareness (Relapse)
MONGOLOID - Slug Boy (Feral Kid)
NO STATIK - Unity and Fragmentation (Iron Lung)

World List
VARIOUS - Chicas! Spanish Female Singers Vol. 2 1963-1978 (Vampisoul)
SOUNDTRACK - Don't Think I've Forgotten: Cambodia's Lost Rock and Roll (Dust To Digital)
KOES BARAT - Koes Barat (Sub Pop)
VARIOUS - Highlife On the Move: Selected Nigerian and Ghanian Recordings 1954-1966 (Soundway)
SENYAWA - Menjadi (Morphine)
RAY BARRETTO - Acid! (Castle Pie)
VARIOUS - Disco Dildar (Finders Keepers)
LEILA GOBI - Leila (Clermont Music)
GABY LITA BEMBO AND ORCHESTRE STUKAS DU ZAIRE - Kita Mata ABC (RetroAfric)
MASTER MUSICIANS OF JOUJOUKA - Into the Ahl Srif (Ergot)

Hip-Hop List
TYLER THE CREATOR - Cherry Bomb (OF)
REKS - Eyes Watching God (Brick)
L'ORANGE & KOOL KEITH - Time? Astonishing! (Mello Music)
THE INTERNET - Ego Death (OF)
GHOSTFACE KILLAH/ANDRIAN YOUNGE - Twelve Reasons To Die II (Linear Labs)
CZARFACE - Every Hero Needs a Villain (Brick)
DF TRAM - Illegal Lingo (Subatomic)
Z-MAN & TAHAJ THE FIRST - Flea Circus (Solidarity)
SLUM VILLAGE - Yes (Nestra Music Group)
PETE ROCK - Petestrumentals 2 (Fat Beats)

Cassette List
MACHO BLUSH - Firma (No Label)
BRAD LANER - For Magnetic Tape (Drawing Room)
CREODE - Slamcamp (All Gone)
WIMPS - Super Me (Kill Rock Stars)
MDOU MOCTAR - Anar (Sahel Sounds)
IGNEOUS EYES/WRITHING SQUARES - Split Tape (No Label)
HAARE - Musta Magia (Heavy Meditation)
PETER KOLOVOS - A Wolf Should Only Be Lone (Ba Da Bing!)
GXNT - Valentine (All Gone)
SINERGIA ELETTRONICA - Sinergia Elettronica (Spam Tapes)

WFMU PRESENTS SUMMER THUNDER at UNION POOL, *FREE*
SATURDAY AUGUST 22nd 2-6pm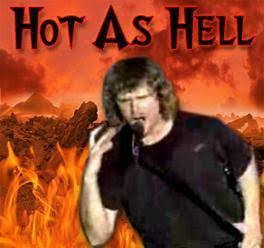 COMPLETE
OCTAGRAPE
HONEY RADAR

COMPLETE: (Ft Worth, TX, first NYC show)
Hoogie Boogie Land: https://www.youtube.com/watch?v=ukjnrXTTvPY
"Often called 'the only band that matters', or simply 'the greatest of all time', this legendary ensemble --- widely considered responsible for the popularity of YouTube --- will be traveling with their long awaited new album, 'Beginning Of A New Era' in tow."
OCTAGRAPE:
San Diego psych/punk combo featuring Glen Galloway of Trumans Water/Soul Junk, their recent 12"
Major Mayyor Maxion
Marble features covers of jams they heard originally on WFMU.
http://octagrape.bandcamp.com/
HONEY RADAR:
Summer Thunder free series at Union Pool
484 Union Avenue, Williamsburg
http://www.union-pool.com/
https://www.facebook.com/unionpoolbooking?fref=nf
https://twitter.com/UnionPool
UPCOMING SPECIALS ON WFMU'S AIRWAVES:
Kim Shattuck of The Muffs
Saturday, August 15th, 11am - 1pm
on Michael Shelley's show
Michael chats with Kim Shattuck of The Muffs about the new remastered and expanded re-release of the band's self titled 1993 totally amazing debut album.

The Barreracudas
Saturday, August 15th, 3pm - 6pm
on Todd-o-phonic Todd's show
Todd-O-Phonic Todd welcomes Powerpop and Rock'n'Roll sensations The Barreracudas for a live set to celebrate the release of their dazzling new LP, Can Do Easy (Oops Baby Records). Find out why their most recent single "Promises, Promises" shot to #1 on the WFMU charts! Adrian Barrera and the gang will be performing in Brooklyn on the 14th and 15th and should not be missed!

Joe Frank - "To the Bar Life"
Wednesday, August 19th, 3pm - 6pm
on Irwin Chusid
One-hour dramas by Joe Frank air alternate Wednesdays at 4pm (Eastern) on Irwin's program. The episode entitled "To the Bar Life," from Joe's Work in Progress series, airs Weds. August 19th. Joe raises his glass (repeatedly) to an American named Johnny who was raised in an upper-class family during the Depression, but enlists in World War II hoping to die in combat. Despite a near-death experience, Johnny survives and returns home to his now-troubled family, including a destructive, alcoholic father.

Eleventh Dream Day
Monday, August 24th, Noon - 3pm
on Three Chord Monte with Joe Belock
For going on 30 years now, Chicago's Eleventh Dream Day has been melding an amazing array of influences (Neil Young, Television, blues, garage, probably a bunch of other cool stuff) into their own brand of powerful and expressive rock and roll. Their new LP, Works For Tomorrow, is one of their strongest yet. The only question is will WFMU's Studio B still be standing after today!

Conrad Schnitzler Special
Thursday, August 27th, 3pm - 6pm
on Strength Through Failure with Fabio
As part of the 2015 Con-Con-Mythology tribute, Fabio will broadcast for the first time ever an interview with Conrad Schnitzler recorded in 2008. Schnitzler meticulously answers 20 questions for a Japanese magazine, though only a fraction of the interview was ever published. Schnitzler's friend Jin Kawai spent nearly a year translating the entire recording into Japanese. Now you can hear the original recording straight out of Schnitzler's mouth! Only on Strength Through Failure.

Nate K.
Saturday, August 29th, 3pm - 6pm
on Todd-o-phonic Todd's show
Nate The K joins Todd-O-Phonic Todd to spread the word about Burn It Down!, his great Sunday morning show on WFMU and play some records. Nate will also discuss his Saturday night sleeping habits and whether he gets tired of hearing The Suicide Commandos every week.

Natural Causes
Monday, August 31st, Noon - 3pm
on Three Chord Monte with Joe Belock
These Carrboro, N.C. synthpunks came together by accident when the switched-instrument goofing of Ben Carr (Paint Fumes), Ian Rose (Drag Sounds) and Geoff Schilling (Flesh Wounds) turned dark and weird. Self-titled debut LP out now on Snot Releases!

Mansion
Tuesday, September 1st, 3pm - 6pm
on Brian Turner's show
New Oakland CA combo fronted by Candace Lazarou, featuring twin guitar/drums and programming attack akin to the early 80's sound of such East Coast gutterdwellers as Live Skull, UT, Confusion-era Sonic Youth. They're hitting NYC for a gig TBA on August 29th, and live on Brian's show September 1st.

Joe Frank - "Nausea"
Wednesday, September 2nd, 3pm - 6pm
on Irwin Chusid
One-hour dramas by Joe Frank air alternate Wednesdays at 4pm (Eastern) on Irwin's program. An episode entitled "Nausea," from Joe's Work in Progress series, airs Weds. September 2nd. Joe encounters a gorgeous female hitchhiker who takes pleasure in humiliating men who offer her a ride. Later, Joe dreams of becoming a world-class race car driver and describes his exploits. Finally, a contemplative man suddenly feels compelled to walk out of a 17-year marriage, even tho he has no place to go.

Dirty Fences
Saturday, September 5th, 3pm - 6pm
on Todd-o-phonic Todd's show
Dirty Fences from New York City sling '70s street-level punk rock & roll. Tommy Ramone beat. Harmonies. Tons of vocals. From fast slasher power pop tunes to country ballads to Eddie Cochran style parents­just­dont­understand sex rock and roll, they know their stuff and have a lot of fun with it." Do they ever! Shortly after this appearance The Dirty Fences will embark on a national tour in support of their great new album on Slovenly, "Full Tramp."

Atlantic Thrills
Monday, September 7th, Noon - 3pm
on Three Chord Monte with Joe Belock
As amazing as their landmark 2014 single "Day at the Beach" was, these Providence, Rhode Island garage punkers managed to exceed the sky-high expectations with their 2015 debut full-length self-titled release on Almost Ready Records. After playing Shea Stadium on Sept 4, they make their long-awaited return to the WFMU studios!

Barrence Whitfield & the Savages
Wednesday, September 9th, 3pm - 6pm
on Irwin Chusid
Longtime station favorite Barrence Whitfield & the Savages perform a smokin' live set on Irwin's program, Weds. Sept. 9th at 4pm. Irwin and Barrence have been friends since 1975 when young Barry, then living in East Orange, was singing Gentle Giant songs in prog-rock bands. Whitfield's 13th album, "Under the Savage Sky," is on Bloodshot Records. After his WFMU set, Barrence and the boys head over to Brooklyn's Bell House to wreak havoc.
---
Want to see all the past events?
Go here
.
UPCOMING EVENTS AT WFMU'S MONTY HALL:
43 Montgomery Street, Jersey City
www.wfmu.org/montyhall
Sat 8/29: Prove It All Night w/Pat Byrne (9p, $5)
Sun 9/13: The Pandoras (8:30p, $15-18)
Thu 9/17: Thurston Moore Band (9p, $20)
Sat 9/19: The Feelies (9p, $25, SOLD OUT)
Thu 9/24: Blake Schwarzenbach (9p, $12)
Fri 9/25: Mr. Finewine Presents Soul Sock Hop Broadcast (8p, $5)
Thu 10/15: Transpacific Sound Paradise Presents Honk in NYC! In NJ! International Brass Band Mayhem (7:30p, $10)
Sat 10/17: Wreckless Eric (9p, $10)
Fri 10/23: The Ex w/Ken Vandermark + 75 Dollar Bill (8p, $15)
Sat 10/24: People Like Us (8p, $10)
Thu 11/5: Todd Barry (8:30p, $15)
Sat 11/21: Flamin' Groovies (9p, $20)