WFMU
PO Box 5101
Hoboken, NJ 07030
broadcasting from Jersey City 91.1 FM/90.1 FM
Audio Feed and Archives: www.wfmu.org
Podcasts: podcast.wfmu.org
Blog: blog.wfmu.org
Facebook: www.facebook.com/wfmuradio
Twitter: http://twitter.com/#!/wfmu
Brian Turner, Music Director, bt@wfmu.org (201) 521-1416 x223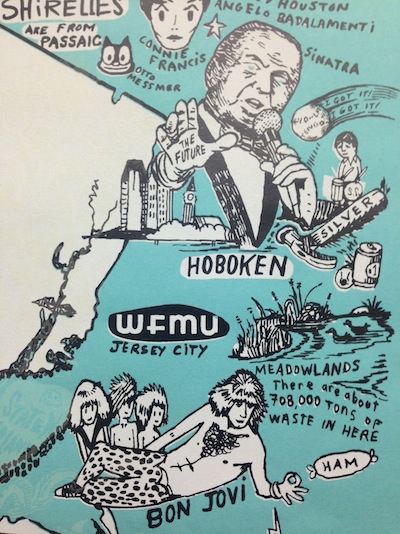 Heavy Airplay, July 30, 2015
THE STONES - Three Blind Mice (Captured Tracks / Flying Nun)
VARIOUS - Sherwood At the Controls Vol. 1: 1979-1984 (On-U Sound)
THE SONICS - This is The Sonics (Revox)
VARIOUS - Modernists: A Decade of Rhythm & Soul Dedication (Ace/Kent)
THE BLIND SHAKE - Fly Right (Slovenly)
ANDRE STORDEUR - Complete Analog and Digital Electronic Works 1978-2000 (Sub Rosa)
ANNIE PHILIPPE - Sensationnel! Ye-ye Bonbons 1965-1986 (Ace)
WHITE HILLS - Walks For Motorists (Thrill Jockey)
J. VELEZ - Territories (Long Island Electrical Systems)
VARIOUS - Ain't It the Truth! The Ric & Ron Story Vol. 2 (Ace)
WIRE - Wire (Pink Flag)
VARIOUS - Souvenirs of the Soul Clap Vol. 2 (Norton)
VARIOUS - Keep Lookin': 80 More Mod, Soul & Freakbeat Nuggets (RPM)
ARTURO RUIZ DEL POZO - Composiciones Nativas: Music For Native Peruvian Instruments and Magnetophone Tape (Buh)
SCHNELLERTOLLERMEIER - X (Cuneiform)
DDAA (DEFICIT DES ANNEES ANTERIEURES) - Hazy World (Nefryt)
CUZCOS - Cuzcos (Prius Discos)
POW! - Fight Fire (Castle Face)
JAMES BLACKSHAW - Summoning Suns (Important)
EDITOR B - A Vs. B (No Label)
VARIOUS - We Jam By Condos (Monofonus Press)
X RAY POP - Absolutely Nice (East West)
DRAKKAR - Drakkar (Metal Postcard)
TONI IORDACHE - Sounds From a Bygone Age Vol. 4 (Asphalt Tango)
VARSOVIA - Recursos Inhumanos (Buh)
THE BAD LOSERS - Easy (Equation)
µ-ZIQ - XTLP (Planet Mu)
KDH - Piedmont Rose (Crazy Sunset Recordings)
JAMES AND THE ULTRASOUNDS - Bad to Be Here (Madjack)
UFOMAMMUT - Ecate (Neurot Recordings)
SOFT MACHINE - Switzerland 1974 (Cuneiform)
DAVID BORDEN - Music For Amplified Keyboards (Spectrum Spools)
HOME BLITZ - Foremost Fair (Richie)
ALESSANDRO ALESSANDRONI - Industrial (Finders Keepers/Dead Cert)
VARIOUS - French Disco Boogie Sounds 1975-1984 (Selected by Charles Maurice) (Favorite)
SQUAREPUSHER - Damogen Furies (Warp)

Medium Airplay
JONATHAN RICHMAN - O Sun (Blue Arrow)
VARIOUS - Atlantic Vocal Groups (1951-1963) (Rhino / Atlantic)
KITTY, DAISY & LEWIS - The Third (Sunday Best)
SIMON JOYNER - Grass, Branch & Bone (Woodsist)
THE CACTUS BLOSSOMS - You're Dreaming (Self Released)
NIRVANA SITAR & STRING GROUP / SOUNDTRACK - Born On the Road / Easy Rider OST (Gear Fab)
MOUNTAIN GOATS - Beat the Champ (MERGE)
THE KING KHAN & BBQ SHOW - Bad News Boys (In The Red )
BRIAN WILSON - No Pier Pressure (Capitol)
JAMES PANTS - Savage (Stones Throw)
PALE BLUE - The Past We Leave Behind (Captured Tracks)
COURTNEY BARNETT - Sometimes I Sit and Think, And Sometimes I Just Sit (Mom + Pop)
BILL FAY - Who Is the Sender? (Dead Oceans)
PRIMITIVE MOTION - Pulsating Time Fibre (Bedroom Suck)
VARIOUS - The Last Shout! Twilight of the Blues Shouters 1954-1962 (Fantastic Voyage)
VARIOUS - New Breed Blues With Black Popcorn (Ace/Kent)
VARIOUS - Noise of Cologne 1 (Noise of Cologne / Stadt Koln)
PLA'STICOST - Canzoni Dada, 1981-1985 (Spittle)
VARIOUS - Breezy Sugar: The Pure Essence of Chicago Rock & Roll (Fantastic Voyage)
LA BATTERIA - La Batteria (Penny)
JAM MONEY - Blowing Stones (Spillage Fete)
GNOD - Infinity Machines (Rocket Recordings)
AAVIKON KONE JA MOOTTORI - Karavaani (Joteskii Groteskii / Vauva)
JAKI LIEBEZEIT / HOLGER MERTIN - Aksak (Staubgold)
FOOT HAIR - Foot Hair (Box)
QUIET LIGHTS - The Big Fear (Old Flame)
SCHARPLING AND WURSTER - The Best of the Best Show (Numero Group)
F.M. ST. JUDE - Gang War (Drag City)
TERENCE FIXMER - Depth Charged (CLR)
GREGOR CURTEN AND ANSELM ROGMANS - Planes (Wah Wah)
JULIE BYRNE - Melting Grid / Emeralds (Static Caravan)
MUCK AND THE MIRES - Dial 'M' for Muck (Dirty Water)
GLANDS OF EXTERNAL SECRETION - Absent Minded Control Freak (Butte County Free Music Society)
MAZHAR VE FUAT - Turkuz Turku Cagiriz! (Normal)
VARIOUS - The Wire Tapper 37 (The Wire)
79RS GANG - Fire On the Bayou (Sinking City)
AIDAN BAKER - Triptychs: Variations on a Melody (Important)
BIOSPHERE / DEATHPROD - Stator (Touch)
VARIOUS - South America Is Part of the Problem (Stereo Neg)
THE SOFT MOON - Deeper (Captured Tracks)
SOUNDTRACK (KRZYSZTOF KOMEDA) - Knife In the Water (Doxy)
BOUQUET - In a Dream (Ulrike/Folktale)
VARIOUS - Cinecocktail: The 2nd Chance (Beat)
YOUNG FATHERS - White Men are Black Men Too (Big Dada)
DWIGHT YOAKAM - Second Hand Heart (Reprise)
KATHRYN CALDER - Kathryn Calder (File Under)
BENOIT PIOULARD - Sonnet (Kranky)
SNEAKY FEELINGS - Send You (Captured Tracks/Flying Nun)
GERMAN ARMY - In Transit (Dub Ditch Picnic)
THE SILENCE - The Silence (Drag City)
VISITORS - Visitors (Lion Productions)
SUUNS + JERUSALEM IN MY HEART - Suuns + Jerusalem in My Heart (Secretly Canadian)
VARIOUS - Next Stop Soweto Vol. 4 (Strut)
CASSANDRA WILSON - Coming Forth by Day (Legacy)
JOHN BUTCHER & ANDY MOOR - Experiments With a Leaf (Unsounds)
FOSSILS - For Brian Ruryk (Kendra Steiner Editions)
TV COLOURS - Purple Skies, Toxic River (Comedy Minus One)
SHILPA RAY - Last Year's Savage (Northern Spy)
WAND - Golem (In the Red)
DEAN CARTER - Call of The Wild (Big Beat)
JOHN CARTER AND BOBBY BRADFORD - Self Determination Music (BGP/Ace)
NEUTRAL - Grå Våg Gamlestaden (OMLOTT)
THE DOMINATRIX - Sleeps Tonight (Get On Down / Streetwise)
HAGERTY-TOTH BAND - Qalgebra (Three Lobed)
QUTTINIRPAAQ - Dead September (Rural Isolation Project)
SOUNDTRACK (BRIAN MAY) - Turkey Shoot (Dual Planet)
GRANDMASTER GARETH - Magical Sound Shower (Grumpy Fun)
PETS OR FOOD - L Ron Hubbard (Solförmörkelse)
XYZ - XYZ (Radical Elite)
ALESSANDRO BOSETTI & CHRIS ABRAHAMS - A Heart That Responds From Schooling (Unsounds)
ALVIN LUCIER - Trio Nexus (Mode)
WU-TANG CLAN - Protect Ya Neck (Loud / Get On Down)
SHLOHMO - Dark Red (True Panther)
THE WORK - Slow Crimes (Megaphone / Knock Em Dead)
ATOM MOUTH GIMLIES - Ode to Sidewinder (Rock n Roll Bullshit//Jumatsuga)
VARIOUS - Twisted Tales From the Vinyl Wastelands, Vol. 13: Home on Alcatraz (Trailer Park)
MIKE OSBORNE - Dawn (Cuneiform)
DON MURO - As Long As I've Got You (Flannelgraph)
OKKYUNG LEE, CHRIS CORSANO, BILL NACE - Live At Stone (Open Mouth)
MISIACZEK - Avant Derniere Savane (No Label)
OBNOX - Know America (Ever/Never)
HENRY KAISER & RAY RUSSELL - The Celestial Squid (Cuneiform)
PEINE PERDUE - Disparitions (Medical Records)

Light Airplay
SCHANG PFUI UND MATES B. - Kraut Fur Alle! (So Healthy Music)
KATE PIERSON - Guitars and Microphones (Lazy Meadow Music)
DEATH - N.E.W. (Tryangle)
DEAD PEOPLE'S RECORDS - The Everyday (Dead People's Records)
O.D. DAVEY - Catgut Tape (Tomlab)
PAPAL BULL - Argot of Incomprehension (Singing Knives / Discombobulate)
USELESS EATERS - Singles 2011-2014 (Slovenly)
AARON DILLOWAY - The Beauty Bath (Hanson)
WEED - Running Back (Lefse)
FATHER YOD & THE SPIRIT OF '76 - Kohoutek (Drag City)
REGIONAL CURSE - Regional Curse (Format)
ETHAN DANIEL DAVIDSON - Drawnigh (Seedsmen Company)
BUENA VISTA SOCIAL CLUB - Lost and Found (World Circuit)
TAL NATIONAL - Zoy Zoy (Fatcat)
THE THIGH HIGHS - These Are The Thigh Highs (Thightones)
RON SEXSMITH - Carousel One (Compass)
DEAD MOON - Tales From The Grease Trap Vol 1 (Voodoo Doughnut)
MICHAEL YONKERS - The Neverending Light Beam (Mystra)
JOSHUA BURKETT - New (Feather One's Nest)
THIRD MIND MOVEMENT - Cardboard Rebellion (suRRism-Phonoethics)
GOAT WIZARD - Goat Wizard (Self Released)
DOLDRUMS - The Air Conditioned Nightmare (Sub Pop)
DINNER - Three EPs, 2012-2014 (Captured Tracks)
MIRA COOK - Eat The Cake (Self Released)
DEERS - Barn (Mom + Pop)
KHAIRA ARBY - Gossip (Clermont)
VARIOUS - Ten Grand Tonearm (Heard Worse)
DEAD FARMERS - Wasteland (RIP Society)
DARKSPACE - III I (Avantgarde)
SHIT & SHINE - Chakin' (Astral Spirits / Monofonus Press)
UNKNOWN / BROTHER T & FAMILY - Flipout: Powers of Blue / Drillin' of the Rock (Gear Fab)
EPISTASIS - Light Through Dead Glass (Crucial Blast)
TIM FOLJAHN - Fucking Love Songs (Kian)
EXHAUSTION W/KRIS WANDERS - Exhaustion w/Kris Wanders (Aarght)
FORT ROMEAU - Insides (Ghostly International)
LAST SONS OF KRYPTON - Teenage Trash (Certified PR)
DAY CREEPER - Central States (Superdreamer / Heel Turn)
POUR LE PLAISIR - Tin Machine EP (Blue Tapes / X-Ray)
VIALKA & SENYAWA - Kereta Malam (Self Released)
JURASSIC-5 - Quality Control (Get On Down)
STEVE FLATO - Exhaust System (Kendra Steiner Editions)
MELT - Pure Melt (Accretions)
HOUNDSTOOTH - No News From Home (No Quarter)
FEMME - Alors, Elles Acceperent Les Poisons Synthetiques (Tanzprocesz)
THE H - Sewer Club EP (Motor)
GAY KISS - Preservation Measures (Sorry State)
BREN'T LEWIIS ENSEMBLE - Map of Something? (Butte County Free Music Society)
KENDRICK LAMAR - To Pimp A Butterfly (Interscope)
DARK AGES - Vapor (Sorry State)
DETACHED OBJECTS - Detached Objects (Gilgongo)
BENT SPANNER & ARTY BANNER - Bent Spanner & Arty Banner (Rundgang)
SWEARING AT MOTORISTS - Swearing at Motorists (A Recordings)
ARCANE DEVICE - Noise Matrix (Generation Unlimited)
ZEX - Fight For Yourself (Magic Bullet)
CYPRESS HILL - The Phunky Feel One (Get On Down / Ruff House / Columbia)
BROKEN PRAYER - Misanthropocentric AKA Droid's Blood (Sorry State)
SILVER SHADOWS - Silver Shadows (Gilgongo)
PILL - Pill (Dull Tools)

7" Singles List
THE CACTUS BLOSSOMS - You're Dreaming (Self Released)
JONATHAN RICHMAN - O Sun (Blue Arrow)
THIGH MASTER - Thigh Master (Tenth Court)
AAVIKON KONE JA MOOTTORI - Karavaani (Joteskii Groteskii/Vauva)
CHEENA - Dreaming, Cats In Plastic Pags (Sacred Bones)
WOOLEN MEN - Rain Shapes EP (Loglady)
VASAS - Vasas (Space Cassette)
VARIOUS - Sweet Time Vol. 3 (Who Can You Trust)
ATOM MOUTH GIMLIES - Ode To Sidewinder (Rock n Roll Bullshit//Jumatsuga)
PETS OR FOOD - L. Ron Hubbard (Solförmörkelse)

RPM List
J. VELEZ - Territories (Long Island Electrical Systems)
EDITOR B - A Vs. B (No Label)
µ-ZIQ - XTLP (Planet Mu)
VARIOUS - French Disco Boogie Sounds 1975-1984 (Favorite)
PRIMITIVE MOTION - Pulsing Time Fibre (Bedroom Suck)
TERENCE FIXMER - Depth Charged (CLR)
THE DOMINATRIX -Sleeps Tonight (Get On Down/Streetwise)
SCHANG PFUI UND MATES B. - Kraut Fur Alle! (So Healthy Music)
NOZINJA- Lodge (Warp)
VARIOUS - All (Dial)

Jazz List
SOUNDTRACK (KRZYSZTOF KOMEDA) - Knife in the Water (Doxy)
CASSANDRA WILSON - Coming Forth Day By Day (Legacy)
JOHN BUTCHER & ANDY MOOR - Experiments With a Leaf (Unsounds)
MIKE OSBOURNE - Dawn (Cuneiform)
HENRY KAISER & RAY RUSSELL - The Celestial Squid (Cuneiform)
VARIOUS- A New Life: Private, Independent, and Youth Jazz in Great Britain 1966-1990 (Jazzman)
MILES DAVIS - At Newport 1955-1975 (Legacy)
KEITH KELLY- The People Who Left (Edgetone)
UNITED SLAVES - #2-3 (Improvising Beings)
CHRIS PITSIOKOS TRIO - Gordian Twine (New Atlantis)

World List
ANNIE PHILIPPE - Sensationnel! Ye-Ye Bonbons 1965-1986 (Ace)
DRAKKAR - Drakkar (Metal Postcard)
TONI IORDACHE - Sounds From a Bygone Era Vol. 4 (Asphalt Tango)
VARIOUS - French Disco Boogie Sounds 1975-1984 (Favorite)
MAZHAR VE FUAT - Turkuz Turku Cagiriz! (Normal)
BUENA VISTA SOCIAL CLUB - Lost and Found (World Circuit)
TAL NATIONAL - Zoy ZOy (Fatcat)
KHAIRA ARBY - Gossip (Clermont)
RIZAN SAID - King of Keyboard (Annihaya)
EEK - Kahraba (Nashazphone)

Loud List
SCHNELLERTOLLERMEIER - X (Cuneiform)
NEUTRAL - Grå Våg Gamlestaden (OMLOTT)
AARON DILLOWAY - The Beauty Bath (Hanson)
DARKSPACE - III I (Avantgarde)
EPISTASIS - Light Through Dead Glass (Crucial Blast)
EXHAUSTION w/KRIS WANDERS - s/t (Aarght)
ZEX - Fight For Yourself (Magic Bullet)
CHERUBS- 2 Ynfynyty (Brutal Panda)
TAU CROSS - Tau Cross (Relapse)
FOGG - High Testament (Tee Pee)

Hip-Hop List
WU-TANG CLAN - Protect Ya Neck (Loud/Get On Down)
KENDRICK LAMAR - To Pimp a Butterfly (Interscope)
KNWLEDGE - Hud Dreams (Stones Throw)
GANGRENE - You Disgust Me (Mass Appeal)
DF TRAM - Illegal Lingo (Subatomic)
GHOSTFACE KILLAH/ADRIAN YOUNGE - Twelve Reasons To Die II (Linear Labs)
CZARFACE - Every Hero Needs a Villain (Brick)
ALTERED TAPES - Savant Garde (Altered Tapes)
KATE TEMPEST - Everybody Down (Big Dada)
CAPEECH CAPPUCCINO - Galacticstar Hip Hop (Elite Elephants)

Cassette List
SHIT & SHINE - Chakin' (Astral Spirits / Monofonus Press)
FEMME - Alors, Elles Acceperent Les Poisons Synthetique (Tanzprocesz)
PILL - Pill (Dull Tools)
ARCANE DEVICE - Noise Matrix (Generation Unlimited)
SINERGIA ELETTRONICA - s/t (Spam)
WALLY SHOUP SAX TRIO + ONE - Copasthetics (Astral Spirits/Monofonus Press)
IGNEOUS EYES/WRITHING SQUARES - Split Cassette (No Label)
GXNT - Valentine (All Gone)
MACHO BLUSH - Firma (No Label)
TACO BELLS w/PEKKA AIRAKSINEN- s/t (Astral Spirits/Monofonus Press)

WFMU PRESENTS SUMMER THUNDER at UNION POOL,
SATURDAY AUGUST 22nd 3-6pm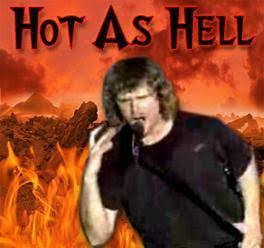 COMPLETE
OCTAGRAPE
HONEY RADAR

COMPLETE: (Ft Worth, TX, first NYC show)
Hoogie Boogie Land: https://www.youtube.com/watch?v=ukjnrXTTvPY
"Often called 'the only band that matters', or simply 'the greatest of all time', this legendary ensemble --- widely considered responsible for the popularity of YouTube --- will be traveling with their long awaited new album, 'Beginning Of A New Era' in tow."
OCTAGRAPE:
San Diego psych/punk combo featuring Glen Galloway of Trumans Water/Soul Junk, their recent 12"
Major Mayyor Maxion
Marble features covers of jams they heard originally on WFMU.
http://octagrape.bandcamp.com/
HONEY RADAR:
Summer Thunder free series at Union Pool
484 Union Avenue, Williamsburg
http://www.union-pool.com/
https://www.facebook.com/unionpoolbooking?fref=nf
https://twitter.com/UnionPool
UPCOMING SPECIALS ON WFMU'S AIRWAVES:
Author Wyndham Wallace
Saturday, August 1st, 11am - 1pm
on Michael Shelley's show
Michael chats with Wyndham Wallace author of "Lee, Myself & I: Inside The Very Special World Of Lee Hazlewood."

Prove It All Night! One-Year-Anniversary Show
Saturday, August 1st, 9pm - Midnight
on Prove It All Night! with Pat Byrne
Pat and the gang celebrate one year of monthly live variety show madness this coming Saturday night with the tenth episode from Monty Hall. Featuring some favorite returning guests from the past year including comedians: Christi Chiello, Nate Fernald, Brett Davis, and Dan Licata. Music from Sunshine & The Rain and surprise guests as always! You can watch live video of the show over at WFMU.org from 9:30 - 11:30. The video will appear on the WFMU phone apps, the WFMU homepage and Pat's playlist page.

Bummers Eve
Sunday, August 2nd, 6am - 9am
on Burn It Down! with Nate K
After a chance encounter in the middle of a mall in Florence, KY, the Cincinnati-based space-punk trio Bummers Eve was born. Playing tough KBD-style rock filtered through a thick cloud of weed smoke and phasers, Bummers Eve is also capable of writing some seriously catchy tunes for a band harboring such a thinly veiled distaste for life. The band dropped by WFMU to play songs off their new single and upcoming LP. Tune in to Burn It Down! with Nate K on Sunday, August 2, to find out what's got these guys so worked up.

Tempers (Julie fills in for Irene)
Tuesday, August 4th, 9pm - Midnight
on Dark Night of the Soul with Julie
New York's Tempers bring their haunting sound to a special early edition of Dark Night. Hypnotic female vocals over spacey fuzz and electronic post punk rhythms will satiate dancing goths as well as swaying shoegazers.

Volahn
Wednesday, August 5th, Midnight - 3am
on Wm. Berger presents My Castle of Quiet
As part of their Volahn / Vorde East Coast tour 2015: Emanations of Elektrik Hate Kaos, Volahn returns to My Castle of Quiet for the *third* time, on the heels of their massive, landmark double LP, AQ'AB'AL (Ajna / Iron Bonehead.) No other band in any genre sounds like Volahn, their voice has been unique and mighty from their very beginnings; a careening horde of Aztec black metal, progressive, complex, ferocious, and a challenge always to those who expect the expected. We're more than chuffed to host them for what has become a ritual visit, their live set to air on MCoQ's August 4-5 program.

Joe Frank - "No Show"
Wednesday, August 5th, 3pm - 6pm
on Irwin Chusid
One-hour dramas by Joe Frank air alternate Wednesdays at 4pm (Eastern) on Irwin's program. The episode entitled "No Show," from Joe's Work in Progress series, airs Weds. August 5th. Joe is distracted by unexpected events, interrupted by demands for his attention, and exhausted from lack of sleep. Consequently, he has no time to produce his next radio program. For 60 minutes he explains to the listeners why there is "no show."

The Mekons
Saturday, August 8th, 3pm - 6pm
on Todd-o-phonic Todd's show
"The Mekons are the most revolutionary group in the history of rock 'n' roll" – wrote rock critic Lester Bangs. This genre-defying collective emerged from the 1977 British punk scene, where The Mekons progressed from socialist art students with no musical skills to the prolific, raucous progeny of Hank Williams. The Mekons will be doing select U.S. dates in July, including The Boot & Saddle in Philly on 7/20 and The Bowery Ballroom on 7/21.

Tall Firs
Tuesday, August 11th, Midnight - 3am
on The Frow Show with Jesse Jarnow
For the past decade, the bleak-folk Brooklyn duo the Tall Firs have remained one of the north side's quietest institutions. With the release of their fourth album, Ghostlight Ensemble (out this summer on All Tomorrow's Parties), Aaron Mullan and Dave Mies enters a new phase of a career that stretches back to an over-the-phone collaboration while the two were still in high school in Baltimore in the early '90s. As Mullan prepares to relocate to the northwest, the pair will play a New York farewell at Union Pool on Wednesday, August 5th (with Spectre Folk and Metal Mountains) and take over the Frow Show in the wee hours of August 11th, playing live, guest DJing, and sharing ribald tales from summers on the Maryland shore and beyond.

Kurt Vile
Tuesday, August 11th, Noon - 3pm
on Liz Berg's show
One of America's best singer-songwriters, Kurt Vile pays WFMU another visit along with his band to tempt us with tunes from the soon-to-be-released "B'lieve I'm Goin Down" (Matador). Vile possesses a unique artistic range, veering between his signature warm twang with folk/blues-influenced guitar-picking and full-blown epic psych-rock jams that have been known to inspire involuntary fits of air guitar. You can catch Kurt Vile on tour later this Fall (Oct 7 at Webster Hall), but you won't want to miss this intimate studio session.

Guest DJ Tom Lax from Siltbreeze Records
Tuesday, August 11th, 3pm - 6pm
on Brian Turner's show
The annual visit from our pal Tom Lax, bringing up yet another assortment of obscuro and extremely special 7" singles wax from Siltbreeze headquarters in Philadelphia. If you've checked out this special in past years you know that you will certainly be hearing a lot of DIY/post-punk and general oddball stuff you will probably not hear anywhere else (and see as well, as we will be posting the sleeve art on the playlist page live). Not to be missed!

Kim Shattuck of The Muffs
Saturday, August 15th, 11am - 1pm
on Michael Shelley's show
Michael chats with Kim Shattuck of The Muffs about the new remastered and expanded re-release of the band's self titled 1993 totally amazing debut album.

The Barreracudas
Saturday, August 15th, 3pm - 6pm
on Todd-o-phonic Todd's show
Todd-O-Phonic Todd welcomes Powerpop and Rock'n'Roll sensations The Barreracudas for a live set to celebrate the release of their dazzling new LP, Can Do Easy (Oops Baby Records). Find out why their most recent single "Promises, Promises" shot to #1 on the WFMU charts! Adrian Barrera and the gang will be performing in Brooklyn on the 14th and 15th and should not be missed!

Joe Frank - "To the Bar Life"
Wednesday, August 19th, 3pm - 6pm
on Irwin Chusid
One-hour dramas by Joe Frank air alternate Wednesdays at 4pm (Eastern) on Irwin's program. The episode entitled "To the Bar Life," from Joe's Work in Progress series, airs Weds. August 19th. Joe raises his glass (repeatedly) to an American named Johnny who was raised in an upper-class family during the Depression, but enlists in World War II hoping to die in combat. Despite a near-death experience, Johnny survives and returns home to his now-troubled family, including a destructive, alcoholic father.

Eleventh Dream Day
Monday, August 24th, Noon - 3pm
on Three Chord Monte with Joe Belock
For going on 30 years now, Chicago's Eleventh Dream Day has been melding an amazing array of influences (Neil Young, Television, blues, garage, probably a bunch of other cool stuff) into their own brand of powerful and expressive rock and roll. Their new LP, Works For Tomorrow, is one of their strongest yet. The only question is will WFMU's Studio B still be standing after today!

Mansion
Tuesday, September 1st, 3pm - 6pm
on Brian Turner's show
New Oakland CA combo fronted by Candace Lazarou, featuring twin guitar/drums and programming attack akin to the early 80's sound of such East Coast gutterdwellers as Live Skull, UT, Confusion-era Sonic Youth. They're hitting NYC for a gig TBA on August 29th, and live on Brian's show September 1st.

Joe Frank - "Nausea"
Wednesday, September 2nd, 3pm - 6pm
on Irwin Chusid
One-hour dramas by Joe Frank air alternate Wednesdays at 4pm (Eastern) on Irwin's program. An episode entitled "Nausea," from Joe's Work in Progress series, airs Weds. September 2nd. Joe encounters a gorgeous female hitchhiker who takes pleasure in humiliating men who offer her a ride. Later, Joe dreams of becoming a world-class race car driver and describes his exploits. Finally, a contemplative man suddenly feels compelled to walk out of a 17-year marriage, even tho he has no place to go.
UPCOMING EVENTS AT WFMU'S MONTY HALL:
43 Montgomery Street, Jersey City
www.wfmu.org/montyhall
Sat 8/1: Pat Byrne's Prove It All Night (9p, $5)
Sat 8/8: Brian Dewan (8p, $10)
Sun 9/13: The Pandoras (8:30p, $15-18)
Sat 9/19: The Feelies (9p, $25, tix on sale Fri 7/10 @Noon)
Fri 9/25: Mr. Finewine Presents Soul Sock Hop Broadcast (8p, $5)
Thu 10/15: Transpacific Sound Paradise Presents Honk in NYC! In NJ! International Brass Band Mayhem (7:30p, $10)
Fri 10/23: The Ex w/Ken Vandermark (8p, $15)
Sat 10/24: People Like Us (8p, $10)