WFMU
PO Box 5101
Hoboken, NJ 07030
broadcasting from Jersey City 91.1 FM/90.1 FM
Audio Feed and Archives: www.wfmu.org
Podcasts: podcast.wfmu.org
Facebook: www.facebook.com/wfmuradio
Twitter: http://twitter.com/#!/wfmu
Brian Turner, Music Director, bt@wfmu.org (201) 521-1416 x223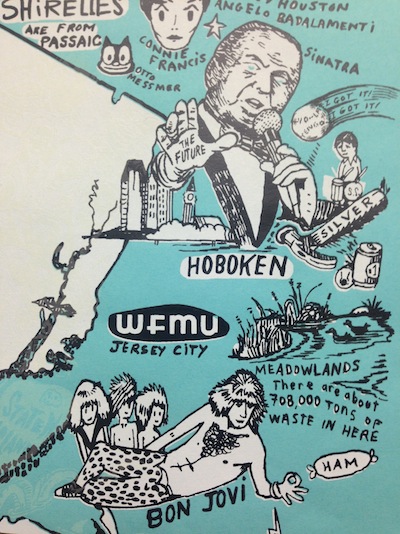 Heavy Airplay, May 5, 2016
VARIOUS - Indian Talking Machine (Sublime Frequencies)
VARIOUS - Wayfaring Strangers: Cosmic American Music (Numero Group)
GATE - Saturday Night Fever (MIE)
VARIOUS - Back To the River: More Southern Soul Stories 1961-1978 (Ace / Kent)
DJ FEMALE CONVICT SCORPION - Space Cadet (No Label)
DAVID BOWIE - Blackstar (Columbia)
VISION FORTUNE - Country Music (ATP)
GIRLS ON GRASS - Girls On Grass (No Label)
VARIOUS - Shapes and Shadows: Chapter One Vaults 1968-1972 (Grapefruit)
VARIOUS - Toujours Chic! (Ace)
BILL HORIST - Mutei: Music For Davida Monk's Dream Pavilion (Important)
VARIOUS - This Record Belongs To ______ (Light In the Attic)
KSICZYC - Rabbit Eclipse (Krolikarnia)
THE SAUCY JACKS - You Make Your Own World (Chocolate Covered)
MILK LINES - Ceramic (In the Red)
VARIOUS - Ae Fond Kiss: A Celebration of the Songs and Poems of Robert Burns (Zelle)
VARIOUS - Outlier: Recordings from Madagascar (Sublime Frequencies)
DJ KATAPILA - Trotro (Awesome Tapes From Africa)
VARIOUS - New Sounds of the Humpback Whale (Important)
BLOW-UP - 7" (Popism)
CHARLIE HILTON - Palana (Captured Tracks)
THEM - The Complete Them 1964-1967 (Legacy/Sony)
THE EX & FENDIKA - Lale Guma (Ex)
VARIOUS - Brown Acid: The First Trip (Riding Easy)
STABAT STABLE - Ultrissima on the Junk's Moon (Cache Cache / Finders Keepers)
IRMIN SCHMIDT - Electro Violet Box (Spoon)
YOUNGHUSBAND - Dissolver (ATP)
YANG FAN - What Happened After 1001 Nights? (Genjing)
RUNNING - Wake Up Applauding (Castle Face)
SPACIN' - Total Freedom (Richie)
BOB DYLAN - Bootleg Series Vol 12: The Cutting Edge (Columbia/Legacy)
NOVOS BAIANOS - Acabou Chorare (Som Livre/Mr. Bongo)
THEE FINE LINES - Splittin' Time (Wee Rock)
TINARIWEN - Live in Paris 2014 (Wedge)
HEAVY TRASH - Noir! (Bronze Rat)
SIX ORGANS OF ADMITTANCE / WILLIAM TYLER - Parallelogram (Three Lobed)
VARIOUS - Ohio Soul (History of Soul)
MILK 'N' COOKIES - Milk 'N' Cookies Box (Captured Tracks)
THE TWO TENS - Volume (Ugly Sugar)
FREAKWATER - Scheherazade (Bloodshot)
KING CRIMSON - The Great Deceiver Live 1973-1974 (DGM Live)
TORTOISE - The Catastrophist (Thrill Jockey)
THE NUDE PARTY - One More Mile (Cocktail Council)
VARIOUS - Golden State Psychedelia (Ace/Big Beat)
VARIOUS - Dave Hamilton's Detroit Soul Volume 2 (Kent Soul)
THELONIOUS MONK - The Complete Albums Collection 1957-61 (Enlightenment)
TAROTPLANE - First (Aguirre)
ARVO PäRT - Musica Selecta (ECM)
VARIOUS - Big Box of Rockabilly Vol. 2 (Retroworld)
VARIOUS - Excavated Shellac: Strings (Dust To Digital)
SOLO ORGAN - Atom Heart and Beyond the Infinite (Golden Slipper)
THE JAPANESE GIRL - Sonic-Shaped Life (Munster)
JOAN JETT - The First Sessions (Blackheart)
ALAN PRICE - Savaloy Dip (Omnivore Recordings)
WILLIE THRASHER - Spirit Child (Future Days Recordings)
UTHER PENDRAGON - San Francisco Earthquake (Guersen)
VARIOUS - Alrealon Musique Presents: From A to U (The Wire / Alrealon)
VIOLENCE CREEPS - On My Turf (Veecee)
THURSTON MOORE / JOHN MOLONEY + ALAN BISHOP / CHRIS CORSANO / BILL ORCUTT - Caught On Tape (Split LP) (Three Lobed)
JAMES HARLOW - James Harlow (Jabladav Studio)
CIAN NUGENT - Night Fiction (Woodsist)
CONSUMER ELECTRONICS - Dollhouse Songs ( Harbinger Sound)
SUNSHINE & THE RAIN - Can't Stop Thinking About You B/W Pale Blue Skies (Ernest Jenning Record Co)
CLEVELAND WRECKING COMPANY - Say There's A Reason (Roaratorio)
HONEY RADAR - Giraffe (Chunklet)

Medium Airplay
VARIOUS - Justice Dub: Rare Dubs from Justice Records 1975-1977 (Jamaican)
CHRIS MCGREGOR & THE CASTLE LAGER BIG BAND - Jazz / The African Sound (Jazzman)
FABIANO DO NASCIMENTO - Danca Dos Tempos (Now-Again)
TALL DWARFS - Weeville (Captured Tracks / Flying Nun)
SOUNDTRACK - Only Lovers Left Alive (ATP)
THE MYSTERY LIGHTS - Too Many Girls (Daptone)
BILL FRISELL - When You Wish Upon a Star (Okeh)
VARIOUS - Sam Phillips: The Man Who Invented Rock N Roll (Yep Roc)
THE BALUSTRADE ENSEMBLE - Renewed Brilliance (Serein)
CHARLES LLOYD AND THE MARVELS - I Long To See You (Blue Note)
THE MIAMIS - We Deliver: The Lost Band of the CBGB Era (1974-1979) (Omnivore Recordings)
WALTEL BRANCO - Assim Na Terra Como No Ceu (Mr. Bongo)
CROSS RECORD - Wabi Sabi (BaDaBing)
SOUNDTRACK - The Knick (Milan)
ENSEMBLE ECONOMIQUE - Blossoms In Red (Denovali)
VARIOUS - South Texas Rhythm & Soul Revue 2: From the Vaults of Crazy Cajun (Ace / Kent)
BLACK PANTIES - Future (Windian)
TUXEDOMOON & CULT WITH NO NAME - Blue Velvet Revisited (Crammed Discs)
SOUNDTRACK (WARREN ELLIS) - Mustang (Milan)
AMI SHAVIT - In Alpha Mood (Finders Keepers)
STEVE WARNER - Steve Warner (Earth)
EDDY DETROIT - Shock-a-lock-a-lickum (Assophon)
DARK BLUE - Vicious Romance / Delco Runts (12XU)
VARIOUS - Young Raw Sounds: Rare Punk Vol. 1 (Zeus)
THE STAPLE SINGERS - Freedom Highway Complete (Epic/Legacy)
VARIOUS - Nourakchott Wedding Songs (Sahel Sounds)
BANCHOP CHAIPRAH / SAMAI ONWONG - Ya Doen Show / Sakura La Kon (EM)
THE SCREAMING ABDABS - City Ram Waddy (Wallaby Beat)
ROBIN WILLIAMSON - Trusting In The Rising Light (ECM)
TINDERSTICKS - The Waiting Room (City Slang)
SHANTEL - Viva Diaspora (Essay)
PETE NOLAN - Easy (Arbitrary Signs)
VARIOUS - Christians Catch Hell: Gospel Roots 1976-79 (Honest Jons)
JOHN CALE - M:Fans (Double Six)
ELEANOR FRIEDBERGER - New View (Frenchkiss)
KARSH KALE - Up (Six Degrees)
VARIOUS - The Sound of Durban (Gqom Oh!)
FOSSIL AEROSOL MINING PROJECT - The Day 1982 Contaminated 1971 (Helen Scarsdale Agency)
JLIN - Freefall (Planet Mu)
ODETTA HARTMAN - 222 (Northern Spy)
MUERAN HUMANOS - Miseress (ATP)
POWERTRIO - Di Lontan (Clean Feed)
TRAXMAN FEAT. DJ FRED - Slash Time - The Album (Duck N' Cover)
BHAAVITAAH BHUUTASTHAH - Remembering In the Cosmic Manifestation I (Editions Le Souffleur)
TEST - Always Coming From the Love Side (Eremite)
EXPERT ALTERATIONS - You Can't Always Be Liked (Kanine)
DON CHERRY - Live in Stockholm (Caprice)
DIE JAVALINS - Javalins Beat (Bear Family)
SOUNDTRACK (ENNIO MORRICONE) - The Hateful Eight (Decca)
DAWN OF HUMANS - Slurping at the Cosmos Spine (Toxic State)
CHRISTIAN WOLFF - Incidental Music & Keyboard Miscellany (Mode)
SOUNDTRACK - Youth (Milan)
ELIAS HULK - Unchained (Sommor)
CLUB SOUND WITCHES - Club Sound Witches (Breakdance the Dawn)
SARAH SHOOK & THE DISARMERS - Sidelong (Disarmers)
LE REX - Wild Man (Cuneiform)
FOURTH WORLD MAGAZINE VOL. II - Pinhead In Fantasia (Pacific City Vision Sounds)
SOUNDTRACK - Entertainment (Numero Group)
WET ONES - Wet Ones (Black Gladiator / Slovenly )
PHAIRIN PHONPHIBUN - Lam Klom Thung: Essential Phairin Phonphibun (EM)
THE KIDS - Naughty Kids (Radiation)
HOOR-PAAR-KRAAT - Hidden from the Profane: The Cement of the Teachers Eye (Goat Eater Arts)
KOO NIMO & VISHAL NAGAR - Koo Nimo & Vishal Nagar (No Label)
FALTER BRAMNK - Vagal (Gazul)
IMMERSION - Analogue Creatures (~Swim)
JOHN LUTHER ADAMS / GLENN KOTCHE - Ilimaq (Cantaloupe Music)
DESGRACIADOS - Humanidad En La Obscuridad (Deranged)
SOUNDTRACK (R. SAKAMOTO / ALVA NOTO) - The Revenant (Milan)
YARN/WIRE - Yarn/Wire Currents 2 (Yarn/Wire)
STICK MEN WITH RAY GUNS - Grave City (End of An Ear)
TALL FIRS - Ghostlight Ensemble (ATP)
MARK WYNN - Singles (Harbinger Sound)
SUNDER - Sunder (Tee Pee)
MX-80 SOUND - So Funny (MX-80 Sound)
BURNT ENVELOPE - Alien Nation: Collected Singles Thus Far (Feeding Tube)
ASTOR - Lina in Nida (Penultimate Press)
ÉTANT DONNéS - Aurore (Touch)
JAVIER ESCOVEDO - Kicked Out of Eden (Saustex)
SOUNDTRACK - Mark of the Devil I & II (One Way Static)
HELTA SKELTA - Helta Skelta (Deranged)
SODA - Without a Head (Dull Tools)
SPEED THE PLOUGH - Now (Coyote)
SHEARWATER - Jet Plane and Oxbow (Sub Pop)
SOUNDTRACK (DEAN WAREHAM & BRITTA PHILLIPS) - Mistress America (Milan)
CRAW - 1993-1997 (Northern-Spy)
ALUK TODOLO - Voix (Ajna)
ALESSANDRA NOVAGA - La Chambre Des Jeux Sonores (Setola Di Maiale)
SABBATICAL - Sundown (Love All Day)
ELKLINK - Farm Stories (Kye)
GURGLES - Gurglefirst? (Saltaire)

Light Airplay
SPANGLISH FLY - New York Boogaloo (Chaco World Music)
BARONESS - Purple (Abraxan Hymns)
JACCO GARDNER - The End Of August (Trouble In Mind)
MV CARBON - The Sun Will Turn On You (Discombobulate)
L. VOAG - Move (7") (Superior Viaduct)
PROYECTO A - A + B (Sommor)
ULRICH KRIEGER - /RAW:ReSpace/ (XI)
FLOWERS OF EVIL - Flowers of Evil (Deranged)
THE HELIOCENTRICS & MELVIN VAN PEEBLES - The Last Transmission (Now Again)
JAY CLARKSON - Spur (Zelle)
NEIL FINN & PAUL KELLY - Goin' Your Way (Omnivore Recordings)
FANZUI XIANGFA - 2006-2014 Discography (Genjing)
THE FRIGHTNRS - I'd Rather Go Blind (Daptone)
RAOUL BJORKENHEIM ECSTASY - Out of the Blue (Cuneiform)
TENTATIVELY, A CONVENIENCE - 1975-2015 (MM Bad)
THE MIRACLES - Way Over There (Tamla / Third Man)
TAK WAH ENG & ENRICO ARCARO - Zen of King Fu (No Label)
JORGE BEN & TOQUINHO / JOãO DONATO - Carolina Carol Bela / A Rã (Mr Bongo)
HAIKAI NO KU - Temporary Infinity (Box)
THE YOURS - Public Eye (Genjing / Imagine)
G-GAS - Generation Gas (General Speech)
VARIOUS - Nice Weather For War (Kye)
VARIOUS - The Schizo Box (Rock Is Hell)
SHADOW BAND / KING DARVES, / QUIT / HUMAN ADULT BAND - Split 7 ( D.I.H.D./ Nostorca / Logcabinrecordings)
PAUL BLEY - Play Blue (ECM)
OS ORIGINAIS DO SAMBA - Lá Vem Salgueiro / Tenha Fé, Pois Amanhã Um Lindo Dia Vai Nascer (Mr Bongo)
EDWARD RICART QUARTET + PAUL DUNMALL - Chameleon (New Atlantis)
DEN MEDITERANDE UTTERN - Nar Jag Dor (No Label)
PYTHON - Serpent Superstition (Unseen Forces)
MOUSE SLUTS - Mouse Sluts (Bruit Direct Disques)
VARIOUS - The Boston Creative Jazz Scene 1970-1983 (Cultures of Soul)
BARRETT STRONG - Let's Rock (Tamla / Third Man)
IVAN THE TOLERABLE - Gentle Blood Blue (Forward fast)
CHOKE CHAINS - Choke Chains (Black Gladiator / Slovenly)
MATT BERRY - Opium (Acid Jazz)
SOUNDTRACK - Downton Abbey: The Ultimate Collection (Universal Classics)
TV FREAKS - Bad Luck Charms (Deranged)
UGLY ANIMALS - Panic Button (Foolproof Projects)
COPPICE - Matches (Category of Manifestation)
DYSNEA BOYS - Find Water (DYS)
BAABA MAAL - The Traveller (Palm Pictures)
DANIEL BARBIERO / CHRISTIANO BOCCI - Nostos (Creative Commons)
RAYMOND DJIKSTRA - Ce Phenome Negatif D'une Maniere Satisfaisante (Editions Le Souffleur)
DARRYL BASER - Raw Selfie (Powertool)
FINAL COP - Castaway Lakota (Dub Ditch Picnic)
SUN RA - Continuation (Saturn Research)
THE JOHN-PAULS - The John-Pauls (Aagoo)
WOLVES IN THE THRONE ROOM - Live at the Bell House 9/12/11 (Saint Roch)
VARIOUS - Charred Remains (Radio Raheem)
ENNIO MORRICONE - Cosa Avete Fatto A Solange? (Dagored)
MARTA REN & THE GROOVELVETS - Stop Look Listen (Record Kicks)
RICHARD BERESIS - China 4 (No Label)
RYAN HUBER - Tacht (Inam)
PSYCHO SIN - Forward To the Caves (Inward Visions)
MIGUEL DE DEUS / BOOGALOO COMBO - Black Soul Brothers / Hot Pants Road (Mr Bongo)
EXPERIENCIA DEL PASO EL AVERNO - Experiencia Del Paso el Averno (No Label)
BUDDY MILLER & FRIENDS - Cayamo Sessions at Sea (New West)
REGLER - Regel #5 (Classical Music) (Nueni)
JON BENJAMIN - Jazz Daredevil (Sub Pop)
PULCINELLA - Fooldgya (No Label)
JOHN DAVID SOUTHER - John David Souther (Omnivore Recordings)
ROBBIE THE WEREWOLF - At the Waleback (Gear Fab)
ULAAN KHOL - Salt (Soft Abuse)
PCPC - Ramsgate (Dull Tools)
THE TELESCOPES / DEADLY CRADLE DEATH - Split 7 (Genjing)
VARIOUS - New York City Underground Lo-Fi Vol. 1 (Dog and Panda)
GODS OF THE HOLOGRAM - Journey to the Dark Matter (Sessions at the PM)
EUGENE MIRMAN - I'm Sorry (You're Welcome) (Sub Pop)
BILGE SEAWEED ORCASTRUA - Salty Sea Shanties (UBUIBI)
CLOAK OF ALTERING - Manifestation (Crucial Blast)
NO BALLS - Crutches (8MM)
ADAM LANE'S FULL THROTTLE ORCHESTRA - Live in Ljubljana (Clean Feed)
VAVENGE - Vavenge (Breakdance the Dawn)
JON COLLIN - The Great Stink (Eiderdown)
COMFORT LINK - The Celestial Music of Comfort Link (Spleen Coffin)
ALEX KELLER - Black Out (Mimeomeme)
HAMISH KILGOUR - All of It And Nothing (BaDaBing!)
KING MISSILE IV - This Fuckin' Guy (Powertool)
PINKISH BLACK - Bottom of the Morning (Relapse)
WILLIAM PARKER / RAINING ON THE MOON - Great Spirit (AUM Fidelity)
JAYFISH - Covers (Loki)
MONKEY POWER TRIO - Left Behind (Pocahontas Swamp Machine)
CHRIST PUNCHER - Christ Puncher (Saint Roch)
PANTS EXPLODER - Pants Exploder (No Label)
VARIOUS - Top BBC TV Themes (Pye)
SPRAY PAINT - Greetings From Goddamned (Episode)
RICKEY LEE - Raw Demos 2015 (Savage Damage)
RODDY PIPER - Hot Rod: Piper on the Stick 1983-1989 (American Dream Tapes)

7" Singles List
BLOW UP - 7" (Popism)
THE EX + FENDIKA - Lale Guma (Ex)
THE NUDE PARTY - One More Mile (Cocktail Council)
VIOLENCE CREEPS - On My Turf (Veecee)
CLEVELAND WRECKING COMPANY - Say There's a Reason (Roaratorio)
HONEY RADAR - Giraffe (Chunklet)
THE MYSTERY LIGHTS - Too Many Girls (Daptone)
BLACK PANTIES - Future (Windian)
DARK BLUE - Vicious Romance (12XU)
BANCHOP CHAIPRAH / SAMAI ONWONG - Ya Doen Show (EM)

RPM List
DJ FEMALE CONVICT SCORPION - Space Cadet (No Label)
DJ KATAPILA - Trotro (Awesome Tapes From Africa)
VARIOUS - The Sound of Durban (Gqom Oh!)
JLIN - Freefall (Planet Mu)
TRAXMAN FEAT. DJ FRED - Slash Time - The Album (Duck N' Cover)
CLUB SOUND WITCHES - s/t (Breakdance the Dawn)
FATIMA AL QADIRI - Brute (Hyperdub)
VARIOUS - DJ Kicks: Moodyman (K7)
ANDY STOTT - Too Many Voices (Modern Love)
LUMENLAB - They Are Killing Us (Aagoo)

Jazz List
THELONIOUS MONK - The Complete Albums 1957-61 (Enlightenment)
CHRIS McGREGOR & THE CASTLE LAGER BIG BAND - Jazz/The African Sound (Jazzman)
POWER TRIO - Di Lontan (Clean Feed)
TEST - Always Coming From the Love Side (Eremite)
DON CHERRY - Live in Stockholm (Caprice)
LE REX - Wild Man (Cuneiform)
RAOUL BJORKENHEIM ECSTACY - Out of the Blue (Cuneiform)
PAUL BLEY - Play Blue (ECM)
EDWARD RICART QUARTET + PAUL DUNMALL - Chameleon (New Atlantis)
VARIOUS - The Boston Creative Jazz Scene 1970-1983 (Cultures of Soul)

Loud List
VARIOUS - Brown Acid: The First Trip (Riding Easy)
VIOLENCE CREEPS - On My Turf (Veecee)
CONSUMER ELECTRONICS - Dollhouse Songs (Harbinger Sound)
BLACK PANTIES - Future (Windian)
DAWN OF HUMANS - Slupring at the Cosmos Spine (Toxic State)
ELIAS HULK - Unchained (Sommor)
DESGRACIADOS - Humanidad En la Obscuridad (Deranged)
STICK MEN WITH RAY GUNS - Grave City (End of An Ear)
ALUK TODOLO - Voix (Ajna)
HAIKAI NO KU - Temporary Infinity (Box)

World List
VARIOUS - Indian Talking Machine (Sublime Frequencies)
VARIOUS - Outlier: Music From Madagascar (Sublime Frequencies)
DJ KATAPILA - Trotro (Awesome Tapes From Africa)
YANG FAN - What Happened After 1001 Nights? (Genjing)
NOVOS BAIANOS - Acabou Chorare (Som Livre/Mr. Bongo)
TINARIWEN - Live in Paris 2014 (Wedge)
VARIOUS - Excavated Shellac: Strings (Dust To Digital)
VARIOUS - Justice Dub: Rare Dubs From Justice Records 1975-1977 (Jamaican)
FABIANO DO NASCIMENTO - Danca Dos Tempos (Now-Again)
SPANGLISH FLY - New York Boogaloo (Chaco)

Hip-Hop List
KENDRICK LAMAR - Untitled Unmastered (Aftermath/Interscope)
SEVEN DAVIS JR. - Universes (Ninja Tune)
SAUL WILLIAMS - Martyr Loser King (Fader)
ANDERSON .PAAK - Malibu (Obe)
ED BALLOON - No Smoking (Deathbomb Arc)
VARIOUS - Rubble Kings: The Album (Mass Appeal)
MYKKI BLANCO - Gay Dog Food (Ormolycka)
NXWORRIES - Link Up & Suede (Stones Throw)
MR. LIF - Don't Look Down (Mello Music Group)
QUESTOSAHN feat. DJ QUEST - Queztocoatl (Questosahn Music)

Cassette List
ULANN KHOL - Salt (Soft Abuse)
HAMISH KILGOUR - All of It and Nothing (BaDaBing!)
SPRAY PAINT - Greetings From the Goddamned (Episode)
RODDY PIPER - Hot Rod: Roddy on the Stick 1983-1989 (American Dream Tapes)
JON COLLIN - The Great Stink (Eiderdown)
COMFORT LINK - The Celestial Music of Comfort Link (Spleen Coffin)
JAYFISH - Covers (Loki)
NO BALLS - Crutches (8MM)
PAINT THINNER - Paint Thinner (No Label)
ROSEMARY KRUST - Last Tape (Washy Tapes)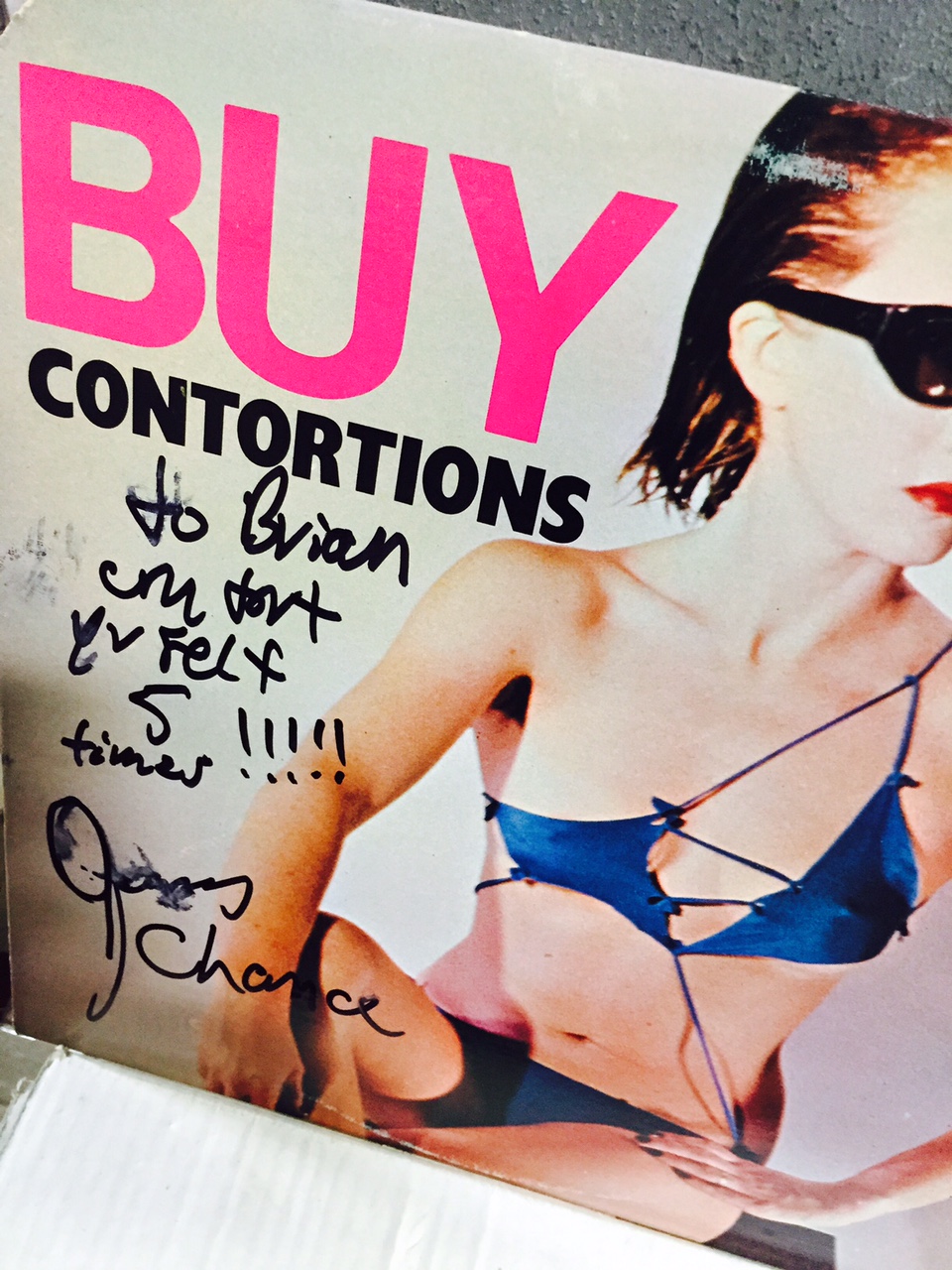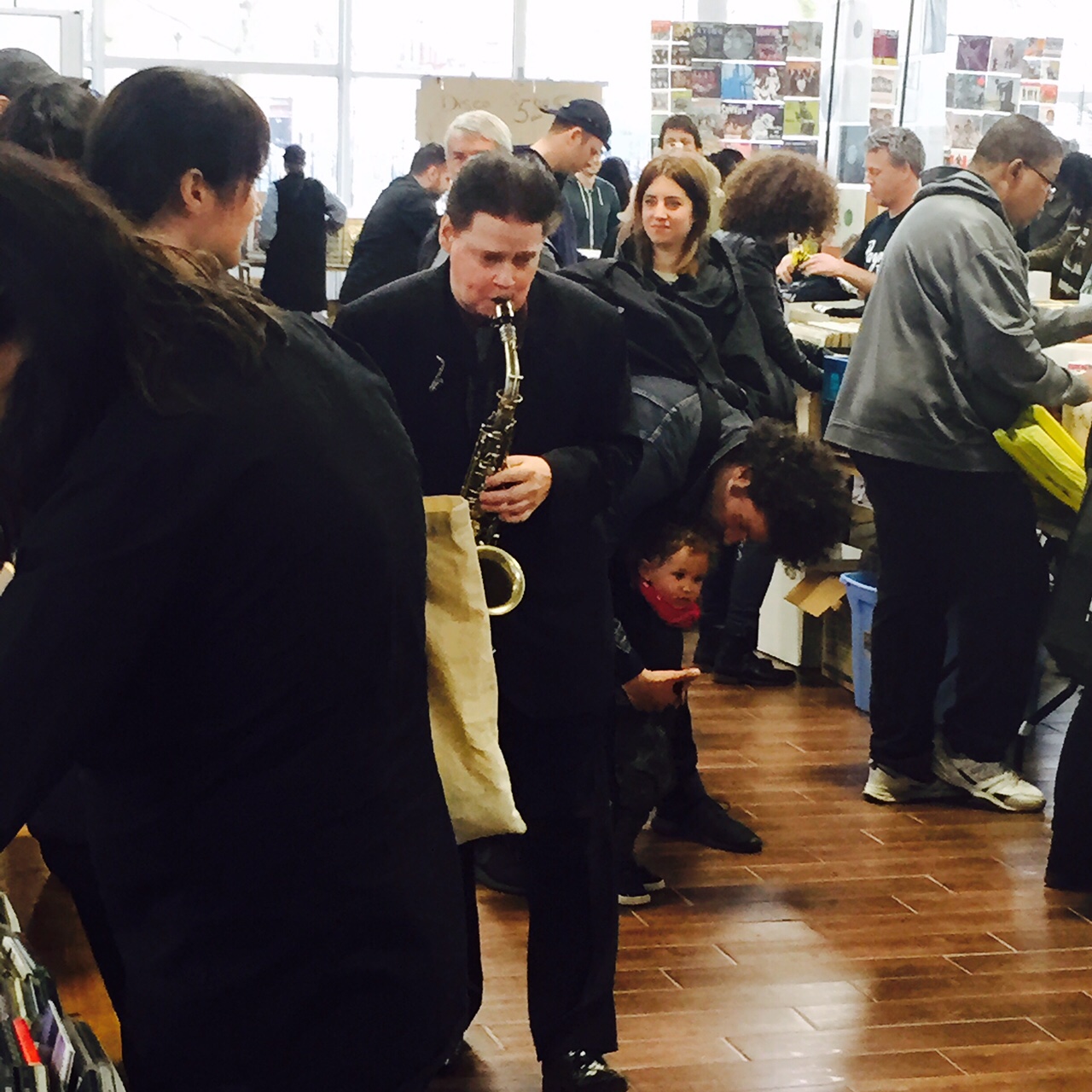 THANKS TO EVERYONE WHO ATTENDED THE WFMU RECORD FAIR!
It was a smashing success at the Brooklyn Expo Center this past weekend, with tons of dealers, attendees, and live sets from The Moles, Colleen Green, RL Boyce, Fat White Family and James Chance! See you next year April 28-30 at the same place!

UPCOMING SPECIALS ON WFMU:
Beverly
Friday, May 6th, 3pm - 6pm
on Sophisticated Boom Boom with Sheila B.
On Friday May 6th, Brooklyn-based duo Beverly will be the first band ever to play live on Sophisticated Boom Boom! Fronted by vocalist and guitarist, Drew Citron, the two-piece have been hammering out single after single of melody-drenched, hooked-filled dream-rock that makes 'em impossible to resist. They will be celebrating the release of their sophomore album "The Blue Swell" on Kanine Records with a live set and Q&A.

Peter Wolf
Saturday, May 7th, 3pm - 6pm
on Todd-o-phonic Todd's show
The original Woofa Goofa himself...none other than Peter Wolf joins Todd-O-Phonic Todd to talk about his amazing career. Hear stories about his days as a fast-talking loudmouth DJ as part of WBCN's "American Revolution", his first band The Hallucinations backing John Lee Hooker, the details behind the J. Geils Band "Morning After" cover and his new Concord album "A Cure For Loneliness". Be sure and catch Peter at The Bowery Ballroom on Friday May 6th and at The Egg in Albany on Friday May 13th.

Osei Korankye's Ghana Seperewa Highlife
Saturday, May 7th, 6pm - 9pm
on Transpacific Sound Paradise with Rob Weisberg
Osei Korankye is the captivating flag bearer of Ghana's seperewa tradition. The seperewa is an ancient harp-lute, played by the Akan people of Ghana. It's a bit like a smaller version of the better known Mande kora. Osei's spreading the gospel of the seperewa with a great new album on the Awkaaba label. But it's extremely rare to hear this music live in the US, so we're thrilled that Osei Korankye and friends will join us live in the studio right before his NYC concert debut at Rockwood Music Hall later the same evening (Saturday May 7th)!

Jesse Jarnow, host of The Frow Show and author of "Heads: A Biography of Psychedelic America"
Sunday, May 8th, 6am - 9am
on Burn It Down! with Nate K.
Nate the K. doesn't take his trips on LSD, isn't inclined toward the hippie lifestyle, and really doesn't like the Grateful Dead. Jesse Jarnow wrote an excellent new book called Heads: A Biography of Psychedelic America about those three topics and much, much more. Nate loved the book and couldn't put it down. Jesse dropped by Burn It Down! to talk about Heads, play some acid rock records, and maybe, just maybe, convince Nate that the Dead aren't so bad. Topics will include the Deadhead/NYC-graffiti connection, tripping to Unsane and "Death Valley 69," and whether it helps to be high for that whole "Space" thing.

Anthony Pasquarosa
Monday, May 9th, 3am - 6am
on The Avant Ghetto with Jeff Conklin
On this week's edition of The Avant Ghetto, Jeff Conklin hosts an exclusive studio session with Western Massachusetts' Anthony Pasquarosa on 6 & 12-string guitar and banjo. A leading light in the fertile modern American Primitive scene, Pasquarosa has released records via Feeding Tube Records and VDSQ. Pasquarosa's exclusive live set for WFMU features unreleased music, including a piece from the artist's upcoming soundtrack to an imaginary spaghetti western.

Youth Code
Monday, May 9th, 8pm - 9pm
on Infinite Distortion
The two (married) members of Los Angeles's Youth Code, Ryan George and Sara Taylor, showed up to the WFMU studios wearing Youth Of Today and Deathpile t-shirts respectively. Their sound reflects this blend of personal politics, heavy electronics, and anthemic songwriting. It's all set to the relentless drum machine beat of YC's take on the pop-inflected industrial sound of acts like Nine Inch Nails and Skinny Puppy. They blew the roof off studio B, so don't be a dweeb and miss them live and in conversation on Infinite Distortion.

Kreng (Cooties / Camino OSTs)
Tuesday, May 10th, 7pm - 8pm
on Morricone Island with Devon E. Levins
Belgian composer and actor Kreng (aka Pepijn Caudron) joins Morricone Island to discuss his second feature length film score for "Camino" directed by Josh C. Waller, his follow up to horror comedy "Cooties" starring Elijah Wood and Rain Wilson and released digitally by Milan and on vinyl by Death Waltz. Before recently turning to film, Kreng was primarily a sample-based composer scoring over 60 theater productions, many for Belgian surrealist horror theater company Abattoir Fermé with numerous releases on Norway's Miasmah Records (now based in Berlin). The "Camino" soundtrack is available digitally by Lakeshore and on vinyl by Invada.

Peter Sando of Gandalf
Tuesday, May 10th, 9pm - Midnight
on Irene Trudel's show
At the end of the Psychedelic Sixties, the band Gandalf recorded an album for Capitol Records, which was released after they broke up and became a rare collectable LP. Peter Sando wrote their song "Can You Travel in the Dark Alone," which became a favorite of WNEW-FM's Alison Steele, "The Nightbird." Flash forward to current times, and Sando is still writing dreamy songs as a solo artist. Peter's third album "Let There Be Love" was released at the end of 2015. Peter Sando visits Irene's show to play live and chat about his musical past.

Chris Farlowe
Thursday, May 12th, Noon - 3pm
on Diane's Kamikaze Fun Machine
Diane's guest this week at 1pm is vocalist Chris Farlowe - who had hits as a solo artist and also sang for Atomic Rooster and Colosseum. Probably most famous for his version of the Rolling Stones' "Out Of Time" - which was produced by Mick Jagger and reached #1 on the UK Singles Charts in 1966, he's known for his powerful yet smooth voice, and is in the US doing some dates with Van Morrison. Chris will be on the phone live and listeners can ask questions on the playlist!

Richard Carlin, author of "Godfather of the Music Business: Morris Levy"
Thursday, May 12th, 9pm - Midnight
on Music To Spazz By with Dave the Spazz
Richard Carlin drops by to discuss his new book, "Godfather of the Music Business: Morris Levy," an incredible tale of one of the most notorious figures in the history of pop music. From Birdland to Sugar Hill, "Moishe" blazed his way to the top one hit at a time! Plus, excerpts from Spazz's 1996 WFMU interview with chart-buster Lou Christie!

Peach Kelli Pop
Saturday, May 14th, 3pm - 6pm
on Todd-o-phonic Todd's show
The Todd-O-Phonic Todd cavalcade of stars continues with the illustrious Peach Kelli Pop! Formerly the drummer of ace combo The White Wires, Peach Kelli Pop is known for her catchy and tongue-in-cheek songs inspired by video games, Chinese food and conspiracy theorists, illustrating not only her playfulness but also her wit and her angst. Be sure and catch Peach and her ace combo on tour throughout the month of May including a stop at Palisades in Brooklyn on Friday May 13th.

David Lee Myers
Friday, May 20th, 6am - 9am
on Micah's show
David Lee Myers is a sound and visual artist living in New York City. He has produced music based on feedback principles since 1987, using his unique "feedback machines". As Arcane Device, and more recently under his own name, Myers has had twenty recordings released by Generator, ReR, Silent, RRRecords, Staalplaat, and many other labels. He has collaborated with musicians such as Asmus Tietchens, Tod Dockstader, Marco Oppedisano, and Kim Cascone. Tune in on May 20 6-9 am as David graces the webwaves with a live performance and recorded music.

Author Jon Savage
Saturday, May 21st, 3pm - 6pm
on Todd-o-phonic Todd's show
Todd-O-Phonic Todd welcomes noted author Jon Savage to his program. Jon's new book is the fantastic "1966: The Year The Decade Exploded" (Faber & Faber). Todd and Jon will discuss that incredible year and play a lot of records from it as well. Jon is also the author of the ultimate book on British punk, "England's Dreaming."

Footings
Tuesday, May 24th, 9pm - Midnight
on Irene Trudel's show
Peterborough, New Hampshire's Eric Gagne is a longtime fixture of the town's music scene, having been a member of Redwing Blackbird and Death to Tyrants. Footings is Gagne's latest band effort, a simple setting of guitar, viola, drums and vocals, filled with narratives and reflections on everyday life. Eric is also a founder of "The Thing in the Spring," an arts festival held annually throughout the town of Peterborough which focuses on indie, punk, folk, ambient, and other musical genres. Footings played live for Irene on a recent trip to NYC.

Laura Gibson
Tuesday, May 31st, 9pm - Midnight
on Irene Trudel's show
After a four-year gap, singer/songwriter Laura Gibson has released "Empire Builder," an album inspired by two major life events. Her main inspiration was the Amtrak train route she took while moving from Oregon to New York. Then after moving to NYC, Gibson lost all her possessions in the East Village building explosion in March of 2015. Laura's music has a simplicity that is emotionally dark and uplifting at the same time. As she describes the resulting album, "The title (Empire Builder) seemed appropriate because it captures a moment right in the middle of a big personal change." Laura Gibson drops by WFMU to play live.

Moondog Centennial Celebration
Wednesday, June 1st, 3pm - 6pm
on Irwin Chusid
Moondog was blind, dressed in ancient Viking regalia, slept on 6th Avenue in New York during the 1950s, and was a musical genius. He was born Louis Thomas Hardin, in Marysville, Kansas, 100 years ago May 26. His biographer, Robert Scotto, visits Irwin's program to celebrate the Moondog centennial for three hours on June 1. The show will feature recordings from the 1950s to the 1990s, reflecting the strange sounds and exotic beauty of one of the most underappreciated American composers of the 20th century. Moondog recorded with animals, self-made instruments, and tugboat horns; composed percussion pieces, chamber music, and works for 25 saxophones. Scotto is the author of The Viking of Sixth Avenue, the only full-length chronicle of Moondog. This is his fifth visit to Irwin's program.

---
LIVE AT WFMU'S MONTY HALL
43 Montgomery Street, Jersey City NJ
Tickets at:
http://montyhall.ticketfly.com/
Thu 5/5 Sheer Mag / Nude Beach / Lame Drivers (9pm, $10-12)
Fri 5/6 Born Ruffians / On An On (9pm, $13-15)
Sun 5/8 Mirah / Jherek Bischoff (8:30pm, $12)
Sat 5/21 The Figgs / Upper Crust (9pm, $10-12)
Mon 5/23 The Chills / Soft Science (9pm, $20-25)
Thu 5/26 Heron Oblivion / Endless Boogie / Chris Forsyth & the Solar Motel Band (presented by Brian Turner's program, 9pm, $12)
Thu 6/9 Optimized! An Evening of Expanded Radio (8:30pm, $5)
Fri 6/24 The So So Glos / Big Ups / Honduras (8:30pm, $10-12)
Sun 6/26 Quasi (8:30pm $15-17)
Search the WFMU website (Google)