WFMU
PO Box 5101
Hoboken, NJ 07030
broadcasting from Jersey City 91.1 FM/90.1 FM
Audio Feed and Archives: www.wfmu.org
Podcasts: podcast.wfmu.org
Facebook: www.facebook.com/wfmuradio
Twitter: http://twitter.com/#!/wfmu
Brian Turner, Music Director, bt@wfmu.org (201) 521-1416 x223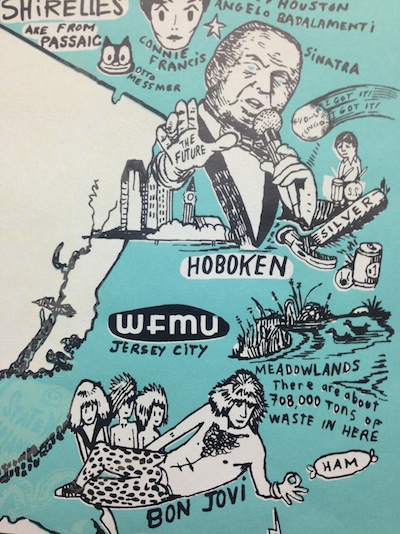 Heavy Airplay, October 20, 2016
VARIOUS - Sharon Signs To Cherry Red: Independent Women 1979-1985 (RPM)
S TO S - S To S (Sommor)
TERRY - HQ (Upset the Rhythm)
CLAIRE M. SINGER - Solas (Touch)
VARIOUS - Tendres Tenebres (Crudites Tapes)
EXPLODED VIEW - s/t (Sacred Bones)
MARY LATTIMORE & MAXWELL AUGUST CROY - Terelan Canyon (Constellation Tatsu)
THE LAVENDER FLU - Heavy Air (Holy Mountain)
MINAMI DEUTSCH - s/t (Captcha)
VARIOUS - Basket Full of Dragons (Obsolete)
THE MOVE - Move (Esoteric)
VARIOUS - Wake Up You! The Rise and Fall of Nigerian Rock (Now-Again)
RENALDO AND THE LOAF - Behind Closed Curtains (Klang Galerie)
VARIOUS - Another Splash of Colour: New Psychedelia In Britain 1980-85 (RPM)
NURSE WITH WOUND - Dark Fat (United Jnana)
BETTY DAVIS - The Columbia Years: 1968-69 (Columbia/Light in the Attic)
PEACE - Black Power (Now-Again)
SWANS - The Glowing Man (Young God)
DAVID FIRST/ THE WORLD CASIO QUARTET - The Complete Gramavision Session (1989) (Pogus Productions)
SLAVIC SOUL PARTY! - Plays Duke Ellington's Far East Suite (Ropeadope)
MIA DOI TODD - Songbook (City Zen)
MATTHEW BOURNE - Moogmemory (Leaf)
SLEEPING BEAUTIES - s/t (In the Red)
CHEENA - Spend the Night With (Sacred Bones)
APHEX TWIN - Cheetah (Warp)
RHYTON - Redshift (Thrill Jockey)
RADIOLAND - Radio-Activity Revisited (Leaf)
GRYKë PYJE - Fragments Of High Sensitivity (Ikuisuus)
PIERO UMIIANI - Genti E Paesi Del Mondo (Black Sweat)
THE STYRENES - Cle 76-79 Unreleased (My Mind's Eye)
KEITH TIPPET OCTET - The Nine Dances of Patrick O'Gonogon (Discus)
MARISA ANDERSON - Into the Light (Mississippi)
TR - Manifesto Rumoratorio (Siltbreeze)
PAUL PANHUYSEN - Pendulum Change Ringing (Editions Telemark)
TELEBOSSA - Garagem Aurora (Staubgold)

Medium Airplay
VARIOUS - The Arock / Serock / Sylvia Soul Story Continued (Kent Soul)
PRAM - Helium (Medical Records)
JERRY ROSS - Some Kinda Magic (Ace)
AVARUS - Metsassa (Ikuisuus)
PATERNOSTER - s/t (Now-Again)
HEDVIG MOLLESTAD TRIO - Black Stabat Mater (Rune Gramofon)
ELEKTRO HAFIZ - Elektro Hafiz (Pharaway Sounds)
GURU GURU - UFO (Play Loud)
DJ SHADOW - The Mountain Will Fall (Mass Appeal)
DANIELA CASA - Arte Moderna (Cacophonic)
DAVID BOWIE - Live Santa Monica '72 (EMI)
ID M THEFT ABLE - If I'm Too Fat for You, Why Don't You (Kraag / Mang)
FLOATING DI MOREL - Said My Say (Play Loud!)
DECIMUS - 7 (Further)
VARIOUS - Loma: A Soul Music Love Affair - Vol. 4: Sweeter Than Sweet Things (Future Days)
RAMAYANA SOUL - Sabdatanmantra (Guruguru Brain)
DINOSAUR JR - Give A Glimpse of What Yer Not (Jagjaguwar)
MICK HARVEY - Delirium Tremens (Mute)
SMALL WORLD EXPERIENCE - Shelf-Life (Siltbreeze)
CCR HEADCLEANER - Tear Down the Wall (In the Red)
PLAID - The Digging Remedy (Warp)
RAFI BOOKSTABER - Late Summer (Woodsist)
LOGAN 5 - s/t (Secret Eye)
BITORI - Legend of Funana: The Forbidden Music of the Cape Verde Islands (Analog Africa)
HANK BALLARD & THE MIDNIGHTERS - Unwind Yourself: The King Recordings (Kent Soul)
THE CAKE KITCHEN - World Of Sand (Dais)
G0GGS - s/t (In the Red)
FULL BLAST - Risc (Trost)
GILLES PETERSON / SONZEIRA - Tam..Tam.. Tam..! Reimagined (Brownswood)
THE MOLES - Tonight's Music (Fire)
FLUTE & VOICE - Imaginations of Life/Hallo Rabbit (Wah Wah)
SCOTT & CHARLENE'S WEDDING - Mid Thirties Single Scene (Fire)
MORDECAI - Want to Be (Richie)
ALFRED 23 HARTH - Kelper 452b Edition (Kendra Steiner Editions)
ANNE-JAMES CHATON, ANDY MOOR, THURSTON MOORE - Heretics (Unsounds)
ARASHI (SAKATA / BERTHLING / NILSSON-LOVE) - Semikujira (Trost)
LIMPE FUCHS - Gestrupp (Play Loud!)
LOS PEPES - Por Favor (Munster)
THE DOUBLE - Dawn of the Double (In the Red)
BOSS HOG - Brood Star (In the Red)
KING KHAN - Never Hold On (Khannibalism‎)
BIG BUSINESS - Command Your Weather (Gold Metal / Joyful Noise)
SAM COOMES - Bugger Me (No Quarter)
GUERILLA TOSS - Live In Nashville (DFA / Feeding Tube)
STRAIGHT CRIMES - Windows Have Feelings (Fine Concepts)
FIRE! ORCHESTRA - Ritual (Rune Gramofon)
STRATEGY - Information Pollution (Further)
HELM & DECIMUS - We Will Meet At Other Human Parties (Opal Tapes)
TURQUOISE FEELING - s/t (Heel Turn)
THE JULIE RUIN - Hit Reset (Hardly Art)
THE DEVILS - Sin, You Sinners (Voodoo Rhythm)
THE OH SEES - Live in San Francisco (Castle Face)
BIG CHARLEY & THE DOMANS - Can't Even Enjoy My Home (Hilltop)
BLACK RANDY & THE METRO SQUAD - I Slept in An Arcade (Munster)
COLDER - Goodbye (Bataille / Not Available)
PAUL KELLY - Seven Sonnets & A Song (Cooking Vinyl)
DETTO MARIANO - Amore Tossico (Penny)
NAKED HEROES - 99 Diamond (Drug Front)
LIE - Truth or Consequences (Monofonus Press)

Light Airplay
ZAIMPH - Two Aspects Divided (YEW)
CHRIS WEISMAN - Play Sharp To Me (Feeding Tube)
WATERY LOVE - Ned's Dreamcatcher/Meg's (Richie)
BODY SCULPTURES - A Body Turns To Eden (Posh Isolation)
SHINICHI ATOBE - World (DDS)
DIP APPLE - Made in Japan (Apartment)
LYN COLLINS - We Want to Parrty, Parrty, Parrty (People)
THE FUNS - Dragon Sis/Libra Sis (Manic Static)
CHRIS WELCOME - Other Realms (Chris Welcome)
TENTATIVELY, A CONVENIENCE - Significantly Different From the Other (Tentatively A Convenience)
MULAN SERRICO - Discret (Crudites Tapes)
CAR SEAT HEADREST - Teens of Denial (Matador)
SICK THOUGHTS - 18 and Free (Total Punk)
LUCIERNAGA - Sleeping Green Eyed Girl (Fabrica / Insect Fields)
RIN ERIC - Soundtrack To the Movie In Your Mind (Branco Label)
FRANCISCO LOPEZ - 1980-82 (Nowhere Worldwide)
THE WALKING FACES - The Invisible Planet (Future Primitive Sound)
MERZBOW/KEIJI HAINO/BALAZS PANDI - An Untroublesome Defencelessness (Rarenoisepublishing)
LEDA - City/Clear (I Dischi Del Barone)
POISON RITES - Poison Rites (Splattered)
SUN BATHER - Waiting/For Mig Er Det (Hjernespind)
BLOOD PRESSURE - Need to Control (Beach Impediment)
IANCU DUMITRESCU / ANA-MARIA AVRAM - Live in Berlin (Edition Modern)
VAASKA - Todos Contra Todos (Beach Impediment)
MOSQUITO EGO - Glomb (Treibender Teppich)
MATTHEW SCHICKELE - The Extraordinary Ordinary Lives of Atheists (No Label)
CONCEALED BLADE - Demo 2015 (Beach Impediment)
BOSSA IV - Votive (Old Lane Sign)
TOLD SLANT - Going By (DDW)
HUMAN HEADS - Trigger (Tanzprocesz)
LE VILLEJUIF UNDERGROUND - s/t (SDZ)
BEAT INCORPORATED - Beat Incorporated (Swe Disc)
WYMOND MILES - Call By Night (Sacred Bones)
PURPLE PILGRIMS - Eternal Delight (Not Not Fun)
SOCKEYE - Unruly King and I (My Mind's Eye)
LOST WAX - Gongzhufen Breath (Psychick Dancehall)
THOLLEM/KAUFMAN - Always Put On Your Sincere Face (Personal Archives)
BOOM EDAN - Juu Han Huss Aarmi (Psychick Dancehall)
ANDY PYNE - Eight Forms of Defense (Foolproof Projects)
KAYO DOT - Plastic House on Base Of Sky (The Flenser)
ABSOLUT/PARANOID - Jawbreaking Mangel Devastation (Beach Impediment)
UTON - Ummet Ja Lammet (Ikuisuus)
DINO FELIPE - Projekt! (Other Electricities)
MERCY KILLINGS - Snuffed Out EP (Beach Impediment)
WYE OAK - Tween (Merge)

7" Singles List
KING KHAN - Never Hold On (Khannibalism)
LOS PEPES - Por Favor (Munster)
MORDECAI - Want To Be (Richie)
BLACK RANDY & THE METROSQUAD - I Slept In An Arcade (Munster)
THE FUNS - Dragon Sis (Manic Static)
WATERY LOVE - Ned's Dreamcatcher (Richie)
VAASKA - Todos Contra Todos (Beach Impediment)
LEDA - City/Clear (I Dischi Del Barone)
SICK THOUGHTS - 18 and Free (Total Punk)
LUCIERNAGA - Sleeping Green Eyed Girl (Fabrica/Insect Fields)

RPM List
APHEX TWIN - Cheetah (Warp)
RADIOLAND - Radioactivity Revisited (Leaf)
GILLES PETERSON / SONZEIRA - Tam..Tam...Tam.! Reimagined (Brownswood)
PLAID - The Digging Remedy (Warp)
STRATEGY - Information Pollution (Further)
THE AVALANCHES - Wildflowe (Modular/Astralwerks)
VARIOUS - Permanent Vacation 4 (Permanent Vacation)
6.9 HZ - Broken State (Daddy Tank)
AUTOMATISME - Momentform Accumulations (Constellation)
ADRIAN YOUNGE - The Electronic Void: Black Noise (Linear Labs)

Jazz List
KEITH TIPPET OCTET - The Nine Dances of Patrick I'Gonogon (Discus)
HEDVIG MOLLESTAD TRIO - Black Stabat Mater (Rune Grammofon)
FULL BLAST - Risc (Trost)
ALFRED 23 HARTH - Kelper 452b Edition (Kendra Steiner Editions)
ARASHI - Semikujira (Trost)
FIRE! ORCHESTRA - Ritual (Rune Grammofon)
BOBBY KAPP/MATTHEW SHIPP - Cactus (Northern Spy)
BROTHER AH & THE SOUNDS OF AWARENESS - Key To Nowhere (Manufactured)
COSMISTS - Ontological Printing (No Label)
CARATE UNO ORCHESTRA - Ljubljana (Trem Azul)
Loud List
S TO S - S To S (Sommor)
NAKED HEROES - 99 Diamond (Drug Front)
SICK THOUGHTS - 18 and Free (Total Punk)
MERZBOW/KEIJI HAINO/BALAZS PANDI - An Untroublesome Defencelessness (Rarenoisepublishing)
POISON RITES - s/t (Splattered)
BLOOD PRESSURE - Need To Control (Beach Impediment)
VAASKA - Todos Contra Todos (Beach Impediment)
VANITY - Don't Be Shy (Katorga Works)
KLEISTWAHR - Over Your Heads Forever (Fourth Dimension)
MOMMY - Songs About Children (Toxic State)

World List
VARIOUS - Wake Up You! The Rise and Fall of Nigerian Rock (Now-Again)
PEACE - Black Power (Now-Again)
SLAVIC SOUL PARTY! - Plays Duke Ellington's Far East Suite (Ropeadope)
BITORI - Legend of Funana: The Forbidden Music of the Cape Verde Islands (Analog Africa)
ANGKANANG KUNCHAI - Never Forget Me (EM)SENYAWA & ARRINGTON DE DIONYSO - s/t (No Label)
YISHAK BANJAW - Love Songs Vol. 2 (Teranga Beat)
PAT THOMAS - Coming Home (Strut)
ASIQ NARGILE - Yurt Yeri (Otoroku)
VARIOUS - Soul Sega Sa! Indian Ocean Segas from the '70's (FolkWelt/Bongo Joe)
Hip-Hop List
DJ SHADOW - The Mountain Will Fall (Mass Appeal)
MR LIF & ORANGE - The Life & Death Of Scenery (Adult Swim/Mello Music)
WHEELCHAIR SPORTS CAMP - No Big Deal (Strange Famous)
ALIEN ARMY - Quattro Turbo (Alien Army)
WAX TAILOR - By Any Beats Necessary (LAB)
REKS - The Greatest X (Brick)
INVISIBL SKTRATCH PIKLZ - The 13th Floor (ISP)
DE LA SOUL - and the Anonymous Nobody (Kobalt)
MNDSGN - Body Wash (Stones Throw)
SOUNDTRACK - Broad City (Milan)

Cassette List
CHRIS WELCOME - Other Realms (Chris Welcome)
FRANCISCO LOPEZ - 1980-82 (Nowhere Worldwide)
DINO FELIPE - Projekt! (Other Electricities)
UTON - Ummet Ja Lammet (Ikuisuss)
ANDY PYNE - 8 Forms of Defense (Foolproof Projects)
SAPPHOGEIST - Sapphogeist (No Rent)
AKE PHALLUS DUO - An Insatiable Demand For Tea (Devastation Wreaked By) (Tanzprocesz)
MEAT THUMP - Mustard Gas (Loki)
SUBMISSIONS - Submissions (Skrot Up)
DAKIM - Ddust Regos (Leaving)


WFMU'S SILENT OCTOBER FUNDRAISER IS UNDERWAY!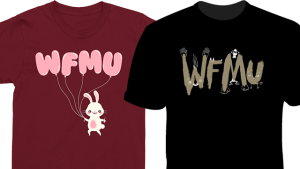 WFMU faces a terrifying challenge and we need your support! Nachum Segal and JM in the AM are moving on: we'll lose their supporters, but we'll gain back the most prime slot on the radio. Help us make our goal by midnight on Halloween night! Make a pledge of any amount to WFMU and enter your pet into our mascot contest (check out last year's contestants here)! Be sure to tell us your pet's name in the pledge comments, and upload a photo of your pet here. Don't miss out on the new swag, including our Typographic Critters T-shirt and Malevolent Bunny T-shirt (DJ Premiums and Prize Warehouse items up for grabs as well)!

UPCOMING SPECIALS ON WFMU

Kadhja Bonet
Friday, October 21st, 3pm - 6pm
on Sophisticated Boom Boom with Sheila B.
Los Angeles-based soulstress Kadhja Bonet may be one of the most frequently played artists on Sophisticated Boom Boom, and Sheila B. is ridiculously excited to be hosting her first WFMU live session. Bonet couches her intimate, close-to-the-mic vocal in gentle orchestral arrangements that just ooze elegance. The live session coincides with the release of her debut LP, the Visitor, written, arranged, and produced by Bonet and released on Fat Possum Records. She is without a doubt one of the most promising new artists of this decade.

Attic Ted
Saturday, October 22nd, 3am - 6am
on Dance With Me, Stanley with Stashu
Grady Roper of the Texas-based Attic Ted chat with Stashu about the most recent album on Pecan Crazy Records, mask-making, kid fans, and the music scene. With a dude this cool and multi-talented you wouldn't want to miss your opportunity to hear this fun interview.

Guest DJ set by Trumpeter Steve Bernstein
Saturday, October 22nd, 9am - 11am
on Bob Brainen's show
While best known for The Millennial Territory Orchestra and Sex Mob, Steve has covered a lot of ground in concerts and studios around the world, worked on film scores and various other projects with a long list of collaborators. Today he'll be guest D.J. and we'll mix works by his favorite artists with some of his own recordings including some rarities. Join Us!

The Rubinoos
Saturday, October 22nd, 3pm - 6pm
on Todd-o-phonic Todd's show
Powerpop legends The Rubinoos perform live on Todd-O-Phonic Todd's show. The buoyant Bay Area quartet were part of the original Beserkly Records stable. Hear them play such classics as "I Wanna Be Your Boyfriend" and "Gorilla." Catch The Rubinoos with The Bongos on their New Jersey Tour! Thursday 10/20 at The Wonder Bar in Asbury Park, Friday 10/21 at Mexicali Live in Teaneck and Saturday 10/22 at The Tabernalce in Mt. Tabor.

Captain Sensible of the Damned (Diane fills in for Joel)
Sunday, October 23rd, Midnight - 3am
on Diane's Kamikaze Fun Machine
On this special fill-in edition of Diane's Kamikaze Fun Machine, Diane will speak with the Damned's Captain Sensible! It will be 40 years to the day of the release of their NEW ROSE single, and they'll speak about that, as well as their upcoming 40th anniversary tour, with dates in New York and LA later in the month. Interview will air at 12:30 -- with some Damned music to precede and follow! Tune In!

Terry Allen
Sunday, October 23rd, 6am - 9am
on Burn It Down! with Nate K.
Along with his fellow Lubbock, Texas, natives Jimmie Dale Gilmore, Butch Hancock, and Joe Ely, Terry Allen is one of the original Texas country-music eccentrics. Allen, however, is also an acclaimed visual artist and augments his songs with paintings, drawings, photography, installations, or whatever else his muses offer at a given moment. "Juarez," released in 1975, is perhaps his most fully realized stand-alone concept album and it, along with the 1979 song-cycle "Lubbock (On Everything)," was recently given the deluxe reissue treatment by the Paradise of Bachelors label. Allen called in to WFMU to talk about those reissues, as well as the blurred lines between music and visual art, seeing the Velvet Underground in late-'60s Los Angeles, how learning "St. Louis Blues" helped get him the hell out of Lubbock, and so much more. A genuine raconteur, Allen delivered a conversation not to be missed.

Kaminsky Kamoutsky with Jesse
Sunday, October 23rd, 2pm - 8pm (on Give the Drummer Radio stream)
At 2pm on Sunday, October 23rd, Jesse Kaminsky will perform a public reading of the book Tanstaafl! in collaboration with Gang Clan Mafia at the Mobius Artists Group gallery in Cambridge, MA. The event will be broadcast live on WFMU's Give the Drummer Radio from 2pm until it is finished. (It will surely last six hours, but maybe eight or even longer.) The book Tanstaafl! was created by John Osorio Buck and is comprised of 5,300 anagrams for the phrase "Art and Money."

The Crazy Squeeze
Monday, October 24th, Noon - 3pm
on Three Chord Monte with Joe Belock
Let's go crazy to the power-pop-glam-garage-punk stylings of these Los Angeles scene veterans (featuring members of the Stitches, Superbees, Teenage Frames and Richmond Sluts), making a rare East Coast appearance!

Four hours of b-sides (Kurt Gottschalk fills in for Doug Schulkind)
Tuesday, October 25th, 3pm - 7pm
on Miniature Minotaurs with Kurt Gottschalk (on Give the Drummer Radio stream)
Miniature Minotaurs celebrates Singles Going Steady week with four hours of b-sides: non-lp tracks, tributary covers, filler and detritus culled from a big stack of punk, new wave, rock and r'n'b 45s. With a special "Today in 45s" segment by Mini-Mino musical historian The Zingerr.

Dave Vanian of The Damned
Tuesday, October 25th, 7pm - 8pm
on Morricone Island with Devon E. Levins
The Damned vocalist Dave Vanian talks film, television and soundtracks on this special Halloween edition of Morricone Island. In addition to taking inspiration from film noir, horror, crime and sci-fi films, The Damned, as well as Vanian and guitarist Captain Sensible individually, have written music for numerous film, tv and video game productions over the years (e.g., "The Return of the Living Dead," "The Young Ones"). A pre-soundtrack composer-era Hans Zimmer produced 1980's The Black Album while splinter band Naz Nomad & The Nightmares' 1984 Give Daddy The Knife Cindy was packaged as a soundtrack re-issue to an imaginary 1967 B-horror film. The legendary band plays NYC's Gramercy Theatre on October 29th and 30th for two of only three U.S. shows in support of their "40th Anniversary Tour" commemorating Stiff Records' release of the first U.K. punk single for New Rose/Help on October 22, 1976.

Andy Ortmann / HOGG
Wednesday, October 26th, Midnight - 3am
on Wm. Berger presents My Castle of Quiet
Andy Ortmann's sound is a grand marriage of what the kids call "noise," and some more-informed, more studied, musique-concrete-era, classical-avant-garde electronics, but whatever you call it it's catchy. Yeah I said it, catchy noise. Buoyant listening, though sometimes more than a shred creepy. Andy also hosts WFMU's The Eternal Now monthly podcast, itself a blend of the classic and rough contemporary. We're super-psyched to host a live electronics set from Andy, along with a set from his touring companions HOGG. HOGG, labelmates on the great Nihilist Records label, are a heady blur of LAFMS vibes and post-punk ferocity, with vicious attacks along the lines of Sword Heaven. Sort of… there's a lot to listen for in their three-person assault. My Castle of Quiet will be wrapping some singles going steady around these Chicago noiselords on our 10/26 show.

Singles Going Seventies!
Wednesday, October 26th, 9pm - Midnight
on The Evan "Funk" Davies Show
It's Singles Going Steady week on WFMU, and once again Evan "Funk" Davies revisits the forgotten hits, remembered hits, should-have-been-hits, never-came-close-to-hits, and other seven-inch platters released from 1970 through 1979 (inclusive)! Rock, disco, punk, glam, and more will all be a part of the best three hours of Top 40 radio that never was. Tune in Wednesday night, October 26, at 9pm on WFMU!

Halloween 4: The Return
Thursday, October 27th, Noon - 3pm
on Imaginary Radio with Chris M.
A haunted afternoon of scary music, occult references and eldritch horrors. Sit alone in the dark and eat candy, slowly going mad! Or just enjoy listening to it, whatever. #demogorgon

Halloween Spazztacular!
Thursday, October 27th, 9pm - Midnight
on Music To Spazz By with Dave the Spazz
Count Spazzula and Bingo the Gorilla bid you welcome for another dark house ride on the spooky side of the street.

John Doe
Saturday, October 29th, 11am - 1pm
on Michael Shelley's show
Michael chats with John Doe about his recent book "Under the Big Black Sun: A Personal History of L.A. Punk", his new album "The Westerner" and his current tour which brings him to Montclair's Outpost In The Burbs in Montclair, NJ November 5th!

Stephen McCarthy of the Long Ryders
Monday, October 31st, Noon - 3pm
on Three Chord Monte with Joe Belock
The Long Ryders' lead guitarist checks in to fill us in on the band's upcoming reunion tour, which inlcude their first NYC area dates in 29 years! (including WFMU's own Monty Hall on Nov. 9).

Wally De Backer and the Ondioline Orchestra
Wednesday, November 2nd, 3pm - 6pm
on Irwin Chusid
Musical polymath Wally De Backer visits Irwin's program on Wednesday November 2, at 5pm. De Backer, better known as Grammy Winning pop artist Gotye, has formed the Ondioline Orchestra, dedicated to preserving and extending the legacy of French inventor Georges Jenny's remarkable electronic keyboard, the Ondioline. The Orchestra's debut performance, a tribute to electronic music pioneer Jean-Jacques Perrey, will take place in Brooklyn at National Sawdust on Tuesday, November 22. The ensemble will showcase multiple restored Ondiolines alongside other early electronic musical instruments, including theremins and Moog synthesizers. During his WFMU visit, De Backer will feature historic Ondioline recordings by Perrey and others, and he'll discuss his work helping to safeguard Perrey's archives.

John Strausbaugh: City of Sedition
Wednesday, November 9th, 3pm - 6pm
on Irwin Chusid
Journalist/historian John Strausbaugh returns to Irwin's program on Wednesday November 9 to discuss his new book, "City of Sedition: The History of New York City During the Civil War" (published by Twelve Books). The work chronicles the localized conflicts between New York constituent groups and how their respective actions helped or hampered President Lincoln's war effort. No city raised more men, money, and materiel for the war, and no city raised more hell against it. New York was a city of patriots, war heroes, and abolitionists, but also a city of antiwar protest, draft resistance, and sedition. Strausbaugh is a foremost authority on the history of New York City. He is a former editor of New York Press, and has written for the New York Times, the Washington Post, and many other publications. His previous books include "The Village: 400 Years of Beats and Bohemians, Radicals and Rogues," "E: Reflections on the Birth of the Elvis Faith," "Black Like You," and "Sissy Nation."

Amy Rigby
Saturday, November 12th, 11am - 1pm
on Michael Shelley's show
Amy Rigby drops by to play a few songs & to celebrate the 20th anniversary of the release of her debut masterpiece "Diary Of A Mod Housewife" and it's recent vinyl debut. She's on tour now, with a stops at NYC's HiFi Bar November 16 & 17th.

Straight Arrows
Saturday, November 12th, 3pm - 6pm
on Todd-o-phonic Todd's show
Sydney quartet Straight Arrows kick out the jams on The Todd-O-Phonic Todd show. Maybe the best Aussie combo since The Missing Links! Don't miss them on tour with Thee Oh Sees.

Quin Galavis
Monday, November 14th, Noon - 3pm
on Three Chord Monte with Joe Belock
This Austin, Texas, scene veteran has played in the Dead Space, Nazi Gold, False Idol among other projects, and recently released his solo masterpiece, 'My Life In Steel and Concrete' which was recorded with Thor Harris of Swans and Shearwater.

The Stompin' Riff Raffs
Saturday, November 19th, 3pm - 6pm
on Todd-o-phonic Todd's show
One of Japan's greatest exports, The Stompin' Riff Raffs perform live on the Todd-O-Phonic Todd show. These masters of mayhem are known for their crazed performances and boundless energy. Nao sings and Rie, Mikou and Saori scream! Be sure and catch The Stompin' Riff Raffs at The Bowery Ballroom with The King Khan & BBQ Show on 11/22.
---
Want to see all the past events? Go here.

UPCOMING AT WFMU'S MONTY HALL
43 Montgomery Street, Jersey City
http://montyhall.ticketfly.com/
Thu 10/27 Dan Adriano in the Emergency Room (8:00pm, $13-15)
Sat 10/29 Pat Byrne's Prove It All Night (9:00pm, $5)
Tue 11/1 Survive (8:30pm, $12-14)
Wed 11/2 Quintron and Miss Pussycat (9:00pm, $10)
Sat 11/5 Silver Apples / American Watercolor Movement / Bernardino Feminielli (9:00pm, $15-17)
Wed 11/9 The Long Ryders / The Above (9:00pm, $20-25)
Fri 11/11 Natural Child (9:00pm, $10)
Mon 11/14 Honus Honus / Will Wood and the Tapeworms (8:30pm, $12)
Thu 11/17 Jonathan Richman feat. Tommy Larkins (9:00pm, $20) SOLD OUT
Sat 11/19 SAD13 / Vagabon / Sam Evian (8:30pm, $10)
Fri 12/9 The Blind Shake / Battery Electric / Cicada Radio (8:30pm, $8-10)
Fri 12/16 Jon Langford & Walter Salas-Humara's Bumper Holiday Sing-Song (8:30pm $15)
Search the WFMU website (Google)