WFMU
PO Box 5101
Hoboken, NJ 07030
broadcasting from Jersey City 91.1 FM/90.1 FM
Audio Feed and Archives: www.wfmu.org
Podcasts: podcast.wfmu.org
Facebook: www.facebook.com/wfmuradio
Twitter: http://twitter.com/#!/wfmu
Joel St. Germain, Music Director, musicdept@wfmu.org (201) 521-1416 x223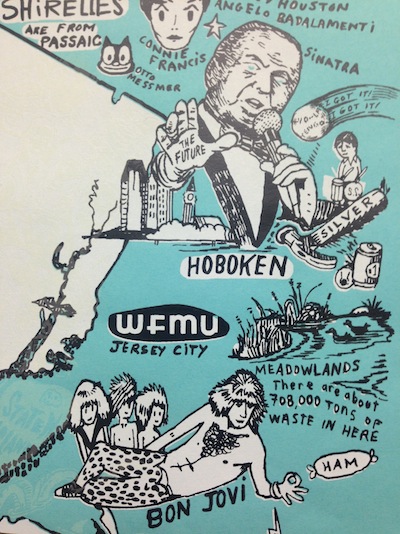 Heavy Airplay, May 5, 2018
SOLID SPACE - Space Museum (Dark Entries)
PAUL MESSIS - Songs Of Our Times (13 O'Clock)
SALAD BOYS - This Is Glue (Trouble In Mind)
LONG NECK - Will This Do? (Tiny Engines)
EGISTO MACCHI - Bioritmi (The Roundtable)
TREVOR BABB - Warmth (Innova)
ORGONE - Undercover Mixtape (Colemine)
OLLI AARNI/NUSLUX - untitled (Lal Lal Lal)
MARISA ANDERSON - Traditional and Public Domain Songs (Mississippi)
LOW DOSES - Weekend Warrior (Hidden Volume)
HOLY - All These Words Are Yours (PNKSLM)
LYNN CASTLE - Rose Colored Corner (Light In the Attic)
DIE ANGEL - Entropien I (Cosmo Rhyhtmatic)
I MARC 4 - Nelson Psychout (Vampisoul)
HANY MEHANNA - Agaeb El Rakasat El Sabaa - The Miracles Of The 7 Dances (Radio Martiko)
DRUNKEN FOREIGNER BAND - White Guy Disease (Electric Cowbell)
LASRY BASCHET - Les Nouvelles Structures (Cacophonic )
THE DOOZIER - Figurines (Feeding Tube)

Medium Airplay
BIPOLAR EXPLORER - Sometimes In Dreams (Sluggy)
ANDREA BELFI - Alveare (Iikki)
THE SAKAII ISHINAGE ODORI PRES SOCIETY - Sakai Ishinage Odori (EM)
BEN EDGE & THE ELECTRIC PENCILS - s/t (Almost Ready)
ANNA BURCH - Quit The Curse (Polyvinyl)
BROWN SPIRITS - s/t (Clostridium/Off the Hip)
PEDER MANNERFELT - The 3D Printed Songbook (Peder Mannerfelt Produktion)
LEA BERTUCCI - Metal Aether (NNA Tapes)
MAALEM MAHOUD GANIA - Colours Of The Night (Hive Mind)
NARWAL - Nirvana (Ongehoord)
PARRISH SMITH - Esplendor (Long Island Electrical Systems)
VARIOUS - The B-Music of Jean Rollin 1968-1973 (Finders Keepers)
MIDNIGHT - Sweet Death And Ecstasy (Hells Headbangers)
MISSISSIPPI FRED MCDOWELL - Shake 'em Down (Fat Possum)
KEITH SECOLA - Circle (Don Giovanni)
PULSE EMITTER - Meditative Music 1-5 (Immune Recordings)
VARIOUS - Horrendous New Wave (Fish )
MINT FIELD - Pasar De Las Luces (Innovative Leisure)
PANDA BEAR - A Day With The Homies (Domino)
PETER STAMPFEL AND THE ATOMIC META PAGANS - The Cambrian Explosion (Don Giovanni)
VARIOUS (SOUNDTRACK) - I, Tonya OST (Milan)
SUFIS - After Hours (Burger)
CRISTOBAL TAPIA DE VEER - Black Mirror: Black Museum OST (Lakeshore)
JENNY Q. CHAI - New York Love Songs (Arpa Viva)
SPANGLISH FLY - Ay Que Boogaloo! (Chaco)
PEOPLE LIKE US - Citation City OST (No Label)
MIKA TAANILA - Presents (Ruton Music)
Light Airplay
THE LIVING EYES - Modern Living (Neck Chop / Anti-Fade)
BEECHWOOD - Songs From The Land Of Nod (Alive Records)
HOT SNAKES - The Incomplete (Sub Pop)
NICK KLEIN - Lowered Flaming Coffin (Alter)
VARIOUS - Landscapes Of Fear (Gruenrekorder)
LAU NAU - Poseidon (Beacon Sound)
KOHLI CALHOUN - Take Me Away (Kohli Calhoun Music)
THE NORMALS - Demented Breakdown (Last Affair)
BLUSH - s/t (Arrowhawk)
STRAIGHT ARROWS - Out & Down/Francise (Spacecase)
ONION ENGINE - Glume (No Label)
BLUEBLACK DREAM - MAPS (OVRG)
ANTHONY PATERAS/ERKKI VEITHEIM - Entertainment=Control (Immediata)
WEIRDEST DREAM - White Worms (Dopeness Galore)
SONAE & DANIELLE DE PICCIOTTO - Leise Faden (No Label)
THE TOMB WEAVERS - Wall Of Eyes/Mystic Seer (Burger)
MIMICKING BIRDS - Layers of Us (Glacial Pace)
SHAME - Songs of Praise (Dead Oceans)
SCOTT MOORE - Slow Motion Pictures (Jacktone)
KICKING GIANT - This Being The Ballad of (Drawing Room)
SHITKID - This Is It (Pnk Slm)
RIK & THE PIGS - Blue Jean Queen (Feel It)
DRUNK IN HELL - s/t (Burning World)
PATRICK CAMPBELL-LYONS - Out On The Road (Mighty Mouth Music)
MELANGE - Viento Bravo (Beyond Beyond Is Beyond)
LYDIA LOVELESS - Boy Crazy and Single(s) (Bloodshoot)
NIMA ASHE - Give Me Fire For Your Love (Pope)
MERKABAH - Million Miles (Instant Classic)
HAIR & THE IOTAS - Swing Of A Mind/Stardust Special (Cougouyou Music)
SPELLS - Big Boring Meeting (Snappy Little Numbers)
KAZ MIRBLOUK - Sidestep/Paint Stains (Six Tonnes Des Chair)
THE DTS - Just A Little Taste/I'm Fed Up (Hidden Volume)
Jazz List
EGISTO MACCHI - Bioritmi (The Roundtable)
I MARC 4 - Nelson Psychout (Vampisoul)
THE EVAN FRANCIS GROUP - Imaginary Hero (Orenda)
MERKABAH - Million Miles (Instant Classic)
HAROLD LAND - A New Shade of Blue (Mainstream)
ANTHONY PATERAS/ERKKI VEITHEIM - Entertainment=Control (Immediata)
ARMANDO SCIASCIA - Impressions In Rhythm & Sound (Roundtable/OMNI)
DEREK BAILEY/GREG GOODMAN - Extracting Fish-Bones From The Back of the Despoiler (The Beak Doctor)
Loud List
DRUNK IN HELL - s/t (Burning World)
MIDNIGHT - Sweet Death And Ecstasy (Hells Headbangers)
STRESOVICKA KRAMLE - After The Wedding (No Label)
MELKINGS - Outen O'D's A Sound Event In 5 Movements (The Gift Of Music)
MACHINEFABRIEK - Becoming (No Label)
MAMMOTH GRINDER - Cosmic Crypt (Relapse)
SUJO - A Deeper Curse (Inam)
RIK & THE PIGS - Blue Jean Queen (Feel It)
BETA BOYS - Brick Walls (Total Punk)
PULSE EMITTER - Meditative Music 1-5 (Immune Recordings)
World List
HANY MEHANNA - Agaeb El Rakasat El Sabaa - The Miracles Of The 7 Dances (Radio Martiko)
DRUNKEN FOREIGNER BAND - White Guy Disease (Electric Cowbell)
THE SAKAII ISHINAGE ODORI PRES SOCIETY - Sakai Ishinage Odori (EM)
MAALEM MAHOUD GANIA - Colours Of The Night (Hive Mind)
MASHKOOR ALI KHAN - Transcendence Darbari (Nimbus Alliance)
CARLOS CASAS - Pyramid Of Skulls (Discrepant)
CUNEYT SEPETCI - Bulgar Gaydas (LM Dupli-Cation)
RPM List
SOLID SPACE - Space Museum (Dark Entries)
DIE ANGEL - Entropien I (Cosmo Rhyhtmatic)
ANDREA BELFI - Alveare (Iikki)
PEDER MANNERFELT - The 3D Printed Songbook (Peder Mannerfelt Produktion)
PARRISH SMITH - Esplendor (Long Island Electrical Systems)
SCOTT MOORE - Slow Motion Pictures (Jacktone)
NARWAL - Nirvana (Ongehoord)
FUNKADELIC - Reworked By Detroiters (Westbound)
NOVO LINE - Dyad (Ecstatic)
NICK KLEIN - Lowered Flaming Coffin (Alter)

UPCOMING SPECIALS ON WFMU
Colin Moulding and Terry Chambers
Monday, May 7th, 3am - 6am
on
Circle Time with Mark R.
Last month, independent journalist Susan Anello journeyed to Colin Moulding's home in Swindon, about 70 miles west of London, to interview Colin and Terry Chambers, who have just released their EP as TC & I, "Great Aspirations." Susan spoke to Colin (mostly) and Terry (a little) for over an hour about their new project, any plans to tour, and of course, inevitably, XTC. We heard Part 1 last week, and we'll hear Part 2 this week.
Matt Warwick Guest Hosts for Wake and Bake
Monday, May 7th, 6am - 9am
on
Wake with Clay Pigeon
Joe Belock Guest Hosts for Wake and Bake
Tuesday, May 8th, 6am - 9am
on
Wake with Clay Pigeon
Elk City
Tuesday, May 8th, 9pm - Midnight
on Irene Trudel's show
Elk City's music is described as "soundscapes (that) encompass galaxies while retaining intimate and introspective thoughts and feelings, like epic adventures under the skin. "Everybody's Insecure" is Elk City's fifth album, released in March 2018 on BarNone, and is filled with lyrical conversations with a late-night feel to them. At the core of this Montclair, NJ-based ensemble are lead vocalist Renée LoBue and drummer/producer Ray Ketchem, aided ably by guitarist Sean Eden (Luna) and extraordinary keyboardist Carl Baggaley.
Sandy Ewen, Paul Feitzinger, Michele Yom
Wednesday, May 9th, 3am - 6am
on What Was Music? with Marcel M
Sandy Ewen, Paul Feitzinger, and Michele Yom specialize in a restrained and contemplative free improvisational approach that at times has more to do with the silence between notes rather than the actual sounds themselves. While obviously indebted to free jazz, the group pushes past any sort of pigeonholing and are working within a pure form of expression, uniquely their own.
Interdisciplinary artist Nina Katchadourian
Thursday, May 10th, 9am - Noon
on
This Is The Modern World with Trouble
This is the Modern World welcomes interdisciplinary artist Nina Katchadourian. Nina will join Trouble to talk about art, music, birds, on-hold music and the merits of thinking on your feet. And what's up with music made for children? We will figure that out too...
Bill Ward Appreciation Day - Happy 70th Birthday!
Thursday, May 10th, Noon - 3pm
on
Diane's Kamikaze Fun Machine
Mr. Bill Ward doesn't get enough love! Joel Gausten, Author of "From Satan to Sabbath: The Metal Interviews 2000-2009" said this last time he was on Diane's show. In honor of the Heavy Metal icon's 70th birthday on May 5th, Joel and Diane will honor the legend by focusing on his life, solo work, outtakes, rare recordings and more! This segment will start at 12:30!
Zzzzzzero Hour is filling in for Play Vertigo on the Drummer Stream!
Saturday, May 12th, Noon - 2pm
on
Zzzzzzero Hour with Bill Mac
(on
Give the Drummer Radio stream
)
Battle Of The Canadian Bands!
Saturday, May 12th, 3pm - 6pm
on
Todd-o-phonic Todd's show
The Canadian pop masters
Sloan
have just released their twelfth album..called coincidentally enough, 12 (Yep Roc). As Shindig magazine states of the band's music: "Pop songs, the old way, with soaring harmonies and very loud guitars. Love it." Don't miss Sloan live on the Todd-O-Phonic Todd show on May 12th and be sure and catch Sloan at The Bowery Ballroom on Thursday May 10th.
Dany Laj and The Looks
are the heirs to Sloan's pop mastery. They were part of the amazing live 2017 Three Chord Monte birthday broadcast with Baby Shakes and The Rubinoos. Dany's heartfelt songs seamlessly meld together elements of rock, folk and punk without straying to far from the power-pop roots that give the tunes joy.
Susanna
Tuesday, May 15th, 9pm - Midnight
on Irene Trudel's show
Norwegian songstress Susanna has been creating ethereal interpretations of rock and folk tunes, in addition to her own stunningly operatic tunes, since 2004 but is not well-known in the US. Susanna gained notice for her cover of an "Love Will Tear Us Apart" used in the TV show, "Grey's Anatomy." On "Go Dig My Grave," Susanna's 12th album, renditions of traditional and treasured old songs combined with one of her own are delivered in a semi-Baroque style. Susanna and some of her musical collaborators visited WFMU to record a session for Irene's show following a US tour.
Stephin Merritt
Wednesday, May 16th, 3pm - 6pm
on
Irwin Chusid
Stephin Merritt
drops in on Irwin's program on Weds. afternoon May 16 for an extended non-performance visit. Merritt, the musical mastermind of
Magnetic Fields,
the Gothic Archies, and Future Bible Heroes, will talk about his recent Magnetic Fields grand opus
50 SONG MEMOIR,
for which he composed a tune about each year of his life. The entire song cycle will be performed across two nights at the
Apollo Theater
in New York on Friday June 15 & Saturday June 16. On this visit to WFMU Merritt will also feature material from his other projects, and he'll play DJ, offering tracks from some of his favorite recording artists.
Kalbells
Friday, May 18th, 3pm - 6pm
on Sophisticated Boom Boom with Sheila B.
For over ten years, Annakalmia Travers has fronted and played saxophone in the super-festive Brooklyn indie-dance band, Rubblebucket. Then in 2013, she was diagnosed with ovarian cancer, and had to undergo surgery and chemotherapy in the midst of Rubblebucket's tour and recording sessions. After being declared cancer-free, Annakalmia returned to her home state of Vermont for a two-month retreat, where she wrote the demos that would eventually make up her debut solo album, Ten Flowers. The sweet n' whimsical single "Why?!steria?" is a testament to Annakalmia's knack for writing the most tender melodies that are often sprinkled with whistles and coyote howls, and layered in harmonies. Kalbells has since evolved into a four-piece band, and they completely blew away Sheila B. at their recent performance at Union Pool. Sheila B. is counting down the days til Kalbells bring their joyful, high-spirited pop to Sophisticated Boom Boom and insists you tune in!
Del McCoury
Saturday, May 19th, 11am - 1pm
on Michael Shelley's show
Michael chats with Bluegrass legend Del McCoury about his 50+ year career, his new album "Del McCoury Still Sings Bluegrass," and The Del McCoury Band's upcoming June 7th show in New York's Symphony Space.
Serena Jost
Tuesday, May 22nd, 9pm - Midnight
on Irene Trudel's show
Classically-trained singer/songwriter/cellist Serena Jost added her angelic singing and playing to the original line up of Rasputina before deciding to set out as a solo artist. Splitting her formative years between The Midwest, Switzerland and points in between, Serena says, "she found her cello wrapped in a brown blanket in a basement in northern Michigan," and has been writing gently eccentric songs with it ever since.. "Up To The Sky" is Jost's newest collection of songs for voice and cello, captured live in the historic St. Peter's Church in Chelsea, NYC. Serena Jost visits WFMU to play some of them live.
Michael Rault
Saturday, June 2nd, 3pm - 6pm
on
Todd-o-phonic Todd's show
Todd-O-Phonic Todd welcomes as his live musical guest the debonair
Michael Rault.
Discover for yourself why Noisey claims "Michael has made a career out of his uncanny ability to weave through decades of rock'n'roll history, melding dirty psychedelic riffs with bubblegum power-pop hooks." Michael's latest opus, "It's A New Day Tonight", is out on Wick Records on May 18th and he will be performing at Our Wicked Lady in Bushwick on May 31st.
---
Want to see all the past events? Go here.
UPCOMING AT WFMU'S MONTY HALL
43 Montgomery Street, Jersey City NJ
www.montyhall.ticketfly.com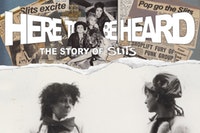 WFMU MOVIE NIGHT
SUN 5.6
Doors: 7:00 pm / Show: 8:00 pm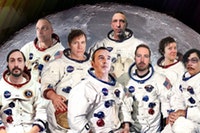 FRI 5.11
Doors: 7:30 pm / Show: 8:00 pm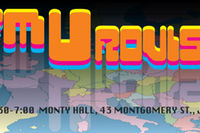 THE GREATEST LISTENER MEET-UP EVER
SAT 5.12
Doors: 2:30 pm / Show: 3:00 pm
FREE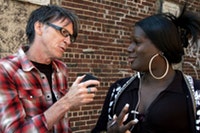 WFMU MOVIE NIGHT WITH CLAY PIGEON
FRI 5.18
Doors: 7:00 pm / Show: 8:00 pm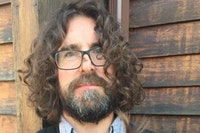 SAT 5.19
Doors: 8:00 pm / Show: 9:00 pm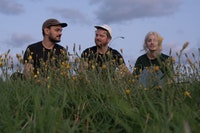 FRI 6.8
Doors: 8:00 pm / Show: 9:00 pm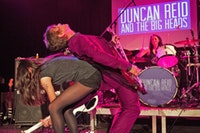 THU 6.14
Doors: 7:30 pm / Show: 8:30 pm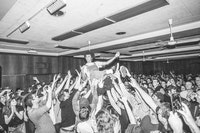 SAT 6.16
Doors: 8:00 pm / Show: 9:00 pm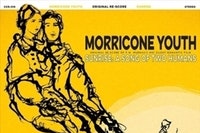 WFMU MOVIE NIGHT
SAT 6.23
Doors: 7:00 pm / Show: 8:00 pm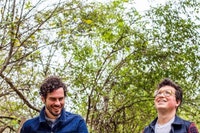 TUE 6.26
Doors: 7:30 pm / Show: 8:30 pm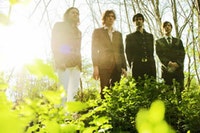 FRI 6.29
Doors: 8:00 pm / Show: 9:00 pm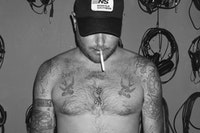 SAT 6.30
Doors: 7:00 pm / Show: 8:00 pm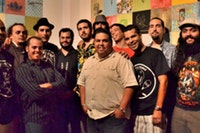 WED 7.11
Doors: 7:30 pm / Show: 8:30 pm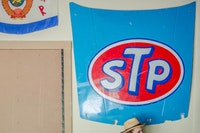 TUE 7.17
Doors: 7:00 pm / Show: 8:00 pm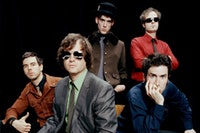 WED 7.18
Doors: 8:00 pm / Show: 9:00 pm
SUN 8.5
Doors: 7:00 pm / Show: 8:00 pm
Subscribe to our Monty Hall e-mail list to get the latest show announcements and updates.
Search the WFMU website (Google)