AZALIA SNAIL - Neon Resistance (Silber)
DROOGS - Young Gun (Plug n Socket)
YONATON GAT - Universalists (Joyful Noise)
VARIOUS - Brown Acid: The Sixth Trip (Riding Easy)
TOM ZE - Sem Voce Nao A (Circus)
LES SANS CULOTTES - She Is Tossed By The Waves But Doesn't Sink (Disque Escargo-Go)
VARIOUS - Planet Mod: Brit Soul, R&B and Freakbeat from the Shel Talmy Vaults (Big Beat)
DAVE EVANS - The Words In Between (Earth Vinyl)
BOMBINO - Deran (Partisan )
BEACH HOUSE - 7 (Sub Pop)
DAVE GRUSIN - The Friends of Eddie Coyle OST (We Want Sounds)
PRO ET CONTRA - s/t (Pataphysique)
BIG BLOOD - Operate Spaceship Earth Properly (Feeding Tube)
ZUIDER ZEE - Zeenith (Light In the Attic)
YE NUNS - I Don't Want To Do This Again/Don't Worry (State)
TUOMAS PALONEN - s/t (Palatsi)
TOBIAS MEIER/DALIA DONADIO/BERNI DOESSEGGER - A Linear Thought (Wide Ear )
BEACH DAY/THE SAUCY JACKS - split 7" (Chocolate Covered)
TRACYANNE & DANNY - s/t (Merge)
MEL HENKE - Sunset Strip-per (Modern Harmonic)
NEGRO - Clase Media (La Castanya)
DAVE CLARKSON - A Blue Guide to Shore Ghosts and Sea Mystery (Linear Obsessional Recordings)
KADHJA BONET - Childqueen (Fat Possum)
PAUL PANHUYSEN - Long String Installations (Editions Telemark)
GEOFF & MARIA MULDAUR - Pottery Pie (Omnivore Recordings)
RY COODER - The Prodigal Son (Fantasy)
GROUPER - Grid of Points (Kranky)
DUCK BAKER - Les Blues Du Richmond- Demos & Outtakes 73-79 (Tompkins Square)
ANNE-JAMES CHATON & ANDY MOOR - Tout Ce Que Je Sais (Unsounds)
CORNIGLIA - s/t (No Label)
GIUDA - Rock'n'Roll Music (Rise Above)
SAMARA LUBELSKI - Flickers At The Station (Drawing Room)
CLOTHESLINE REVIVAL - Holy Cow (Paleo Music)
VARIOUS - African Scream Contest 2 (Analog Africa)
ANDERS LAUGE MELDGAARD - At Synge Verden Ind I En Ny Og Mangefoldet Tid (År Og Dag)
DUCK BAKER - Plays Monk (Triple Point)
THE PINK NOISE - House of Cards (Sounds Escaping)
SKATING POLLY - The Make It All Show (El Camino)
MOUVEMENTS - s/t (Mental Experience)
USTAD ZIA MOHIUDDIN DAGAS - Ragas Abhogi & Vardhani (Editions Mego)
FAZ WALTZ - Double Decker (Contra/Spaghetti Town/God's Candy)
DJ FEMALE CONVICT SCORPION - Ishmagrad (Calar Music)BARRENCE WHITFIELD & THE SAVAGES - Big Everything! (Ace)
BLACKWATER HOLYLIGHT - s/t (Riding Easy)
REALISTIC MONK - 5.3.17 (Otoroku)
AIR WAVES - Warrior (Western Vinyl)
VARIOUS - Dance For Your Life - Rare Finnish Disco & Funk 1976-1986 (Svart)
GOLDMUND - Occasus (Western Vinyl)
DON GIBSON - The Best Of The Hickory Records Years (Omnivore)
JAKE MEGINSKY - Basslines (Second Sleep)
BLAIRE ALISE & THE BOMBSHELLS - Rolleiflex/Honey Dew (Carlin Nashville)
SERENA JOST - Up To The Sky (Second Kiss)
ALI FARKA TOURE - The Source (World Circuit)
ALEXANDER MOCKL - Tagesschimer/Auslaut (Randstock)
VON HAYES - You Vape? (No Label)
EDDIE HARRIS - Listen Here: The Very Best (Varese Sarabande)
JENNIFER CASTLE - Angels of Death (Paradise of Bachelors)
HATCHIE - Sugar & Spice (Double Double Whammy)
HOUSE OF COSY CUSHIONS - Underground Bliss (Outcast Cats)
OTIS REDDING - Dock Of The Bay Sessions (Volt)
MCFADDEN'S PARACHUTE - Fuzzy Organs (Peterfonda)
TURNING JEWELS INTO WATER - Which Way Is Home? (FPE)
GEN POP - II (Feel It)
TC & I - Great Aspirations (TC&I)
E - Negative Work (Thrill Jockey)
FELIX BLUME - Death In Haiti: Funeral Brass Bands & Sounds From Port Au Prince (Discrepant)
TASOS STAMOU - Musique Con Crete (Discrepant)
SUPER WINGS - My Love Is For You (Good Find)
SENSATION - s/t (Folk Evaluation)
THE VACANT LOT - The Ark (Damn You)
TOMMY JAY & THE GENERAL - Florida Songs (Feeding Tube)
OKKERVIL RIVER - In The Rainbow Rain (ATO)
JUNKYARD GENIUS - Dr. Funghoul's Magic Medicine Cabinet (Unauthorized Medicine)
DEATH AND THE MAIDEN - Wisteria (Fishrider)
THE MYSTERY OF BULGARIAN VOICES - BooCheeMish (Prophecy)
INFINITE MUSIC - A Tribute to La Monte Young (Fire)
XALPH - s/t (Monster Melodies)
THOMAS POLI - Candor Chasma (Impersonal Freedom)
MAURIZIO ABATE - Standing Waters (Boring Machines)
ICEAGE - Beyondless (Matador)
JESS WILLIAMSON - Cosmic Wink (Mexican Summer)
ROBERTO OPALIO - Once You'll Touch The Sky You Will Never Return To Dust (Opax/Elliptical Noise)
DUNCAN REID AND THE BIG HEADS - Bombs Away (Little Big Head)
MATTEO VALLICELLI - Primo (Captured Tracks)
HERE LIES MAN - You Will Know Nothing (Easy Rider)
NATALIA BEYLIS - Schh...phh (Chocloate Monk)
INNERCITY - Fading World Romance (0rre)
GEN FUN KEN - Don't Worry (Artisthrowingmoneyoutthewindow)
THE JIM MITCHELLS - Love Hypnotic (Off the Hip)
THE SOUND EXPLOSION - The Explosive Sounds Of (Lost in Tyme)
FATOUMATA DIAWARA - Fenfo (Shanachie)
DELANEY & BONNIE AND FRIENDS - Motel Shot (Acto/Run Out Groove)
Light Airplay
DAVID ROTHENBERG - Songs of the Humpback Whale (Important)
PULCINELLA - Mind Is Marsh (Intrakozmic)
KINSKI - Old Gold/Loved By You (These Are Not Records)
EDWARD KA-SPEL & STEVEN STAPLETON / COLIN POTTER & QUENTIN ROLLET - The Man Who Floated Away/The Closer You Are.. (Bisou)
ALLEN RAVENSTINE + ALBERT DENNIS - Terminal Drive (Smog Viel)
ANA EGGE - White Tiger (StorySound)
Z.Z. HILL - That's It! The Complete Kent Recordings 1964-1968 (Kent Soul)
BLACK MOTH SUPER RAINBOW - Panic Blooms (Rad Cult)
MARIANNE NOWOTTNY AND HER ALL AMERICAN BAND - Studio Recordings 2008-2018 (Abaton Book Co.)
SPEEDY ORTIZ - Twerp Verse (Carpark)
TWINK - Sugar Trip (Twink Toes)
KATIE VON SCHLEICHER - Glad To Be Here (Full Time Hobby)
GABRIELLA COHEN - Pink Is The Colour of Unconditional Love (Captured Tracks)
RANKY TANKY - s/t (Resilience Music Alliance)
O0O00 & ISLAMIQ GRRRLS - Faminine Mystique (Nihjgt Feelings)
BIZ & BUZ - Tribal Blues (No Label)
GHOST ENSEMBLE - We Who Walk Again (Indexical)
FAUSTINA MASIGAT - s/t (Mama Bird)
BRABRABRA - Lagoona (Kitchen Leg)
V/A - Med Oron Kansliga For Brus (With Ears Sensitive to Noise) (DGS 24.5)
SIMON JOYNER - A Rag of Colts: Disgraced Songs 1987-2012 (Gertrude Tapes)
DAN MELCHIOR - The Folksinger (Swashbuckling Hobo)
TURBONEGRO - Rocknroll Machine (Burger)
ASHLEY PAUL - Lost In Shadows (Slip)
HORSE FEATHERS - Appreciation (Kill Rock Stars)
HOPITAL DE LA CONCEPTION - In The Electric Rockin' Chair (Opaque Dynamo)
VELVETEEN RABBIT - Mind Numbing Entertainment (HoZac)
NAG/LIP - split (Space Taker Sounds)
KAGAMI - s/t (Root Strata)
CASUAL HEX - Zig Zag Lady Illusion (Water Wing)
R. STEVIE MOORE WITH ALAN JENKINS - The Embodiment of Progressive Ideals (Cordelia)
HOUSE OF BLONDES - Time Trip (Alrealon)
JEMH CIRCS - (untitled) Kingdom (Cellule 75)
VIRGINIA WING - Ecstatic Arrow (Fire)
NLTM – NICK LITTLEMORE, THIERRY MüLLER - Days In Vermilion Sands (Ilitichmusic)
THEREFORE - Imperfect Listening (No Label)
SMALLERTIDE - All Along The Northern Evening (Poor L'Amour)
FRANKE AND THE WITCH FINGERS - Brain Telephone (Permanent Records)
WEX DABBLER - Myopic Escalators of Banality (No Label)
TYLER HIGGINS - Blue Mood (Trem Azul)
DEAD CAT IN A BAG - Sad Dolls and Furious Flowers (Gusstaff )
MAPS & ATLASES - Lightlessness Is Nothing New (Barsuk)
BBQT - Let's Go (No Front Teeth )
SHAWN PERSINGER (IS PRESTER JOHN) - Halloween Baptizm (Quixotic)
BEECHWOOD - Inside The Flesh Hotel (Alive)
AARON TROYER - Lone Offender (No Label)
MOIRA SCAR - Wound World Part 1 (Near Dark)
ALTAAT - Maa on taysi (Musik Atlach)
THE LAST FOUR DIGITS - Don't Move (Time Change)
HUMAN ADULT BAND - Sonic Enlightenment (Third Uncle)
MARC EDWARDS/MICK BARR DUO - The Bowels of Jupiter (Sleeping Giant Glossolalia)
THE ROVES - The First LP (One Man Movement)
EOINS - Rites (Sek Sound)
DANIEL BLUMBERG - Minus (Mute)
DANCING MICE - Modern Tempers (Squeak Audio)
BENEATH OBLIVION - The Wayward and the Lost (Weird Truth)
OMNI - Sunset Preacher/Confessional (Chunklet Industries)
STROBE TALBOT - Funland (Moone)
ART FEYNMAN - Blast Off Through The Wicker (Western Vinyl)
BROWN SUGAR - Long Strange Drip (Loki )
THE BRIDGE SESSIONS - A Pride of Lions (The Bridge Sessions)
FOURTH WANDERERS - s/t (Sub Pop)
TOWANDA - Freak of Nurture (Girlsville)
ED PASTORINI - Strange Lures (Ojet)
THE BUTTERTONES - Midnight In A Moonless Dream (Innovative Leisure)
BRENT COBB - Providence Canyon (Elektra)
KAREN MANSFIELD - Thistle & Boon (Willow Bella Music)
LA MISANEGRA - Me Voy Pa'Porce/Pistola (Discos Mas )
STESO SONGS - 34 (Lyckan)
HOLY GOOF - FabricLive 97 (Fabric)
RODRIGO AMADO/JOE MCPHEE/KENT KESSLER/CHRIS CORSANO - A History of Nothing (Trost)
RICHARD HOWELL AND SUDDEN CHANGES - Coming of Age Mangaku (Iyouwe)
NAGUAL/TONGUE DEPRESSOR - split (Pidgeon)
WAVELESS - As One More Folded Paper Crane (Moniker)
I AM JUST A PUPIL - The White Album (Crash Symbols)
MEDIA JEWELER - 1 800 SUCCEED (Fire Talk)
TONY BANKS - 5 (BMG)
DR. OCTAGON - Moosebumps (Bulk Recordings)
STRETCH MARKS - The Stretch M-Arkhives (Hot Air)
SILVER DICK - s/t (Feeding Tube)
SOWNDHAUZ - Vivalaviva/Tone (World of Hum)
C. MCALISTER - I've Got It Good So Listen To My Sissy Music (Unread)
Jazz & Improvized List
STEVE TIBBETTS - Life of (ECM)
FABIO FABOR AND ARMANDO SCIASCIA - Infini (Roundtable/The Omni Recording Co.)
DHARMA TRIO - Snoopy's Time (Souffle Continu)
JOSHUA ABRAMS - Excavations 1 (Feeding Tube)
ESCALANTE/MOTTEL - Chop Party (Sploosh)
THE NELS CLINE 4 - Currents, Constellations (Blue Note)
HUNGRY MARCH BAND - Running Through With The Sadness (Imaginator)
WORKSHOP DE LYON - La Chasse De Shirah Sharibad (Souffle Continu)
AEOLIPILE - Observational Error (Foolproof Projects)
WILLIAM HOOKER - Pillars... at the Portal (WilliamHookerMusic)
Loud List
LOS LICHIS & PAKITO BOLINO - Savage Lichis Religion: Ul Ultimo Grito (Feeding Tube)
BAD TIMES - s/t (Goner)
STEPHEN O'MALLEY & ANTHONY PATERAS - Reve Noir (Immediata)
C_C - Brumas, Nieblas, Neblinas (ZamZamRec)
HARI HARDMAN - A Rhinoceros Gazes At The Moon (HH Productions)
THE BODY - I Have Fought Against it, But I Can't Any Longer (Thrill Jockey)
HAUNTING - Sealed Shut (Boris)
MERZBOW - Wildwood II (Dirter)
NEGATIVE ELEMENT - Shouts of Rebellion 1982-83 (Alona's Dream)
REG BLOOR - Sensory Irritation Chamber (Systems Neutralizers)
Electronic List
JOHANNA ELINK SULKUNEN - Koan (Ilk Music)
SUGAI KEN - Tele-N-Tech-Da (Discrepant)
VARIOUS - Krush Groove OST (Warner Bros)
LARAAJI - Sun Transformations (All Saints)
CHRISTIAN ROLLET - Calamity Roll In The Dark (Arfi/Circuit Court)
KUMO - Day/Night (The Tapeworm)
MICHAEL PISARO/MATTHEW SULLIVAN - split (Banh Mi Verlag)
S. ENGLISH - untitled (LIES101) (Long Island Electrical Systems)
SEF III - Selling SEF III (Ehse)
E-SAGGILA - Tools Of My Purpose (Bank)
UPCOMING SPECIALS ON WFMU
Uni
Sunday, August 26th, 8pm - 10pm
on
Gaylord Fields's show
Grandiose and flamboyant in sound and style, the band
Uni
(pronounced
OO-nee
, as in the Japanese delicacy consisting of the gonads of some poor unfortunate sea urchin) grace WFMU's studios for the first time. Judging by the glam-art-psych-pop-grunge-rock splendor of the group's discography of four singles so far, expect them in this live performance to rip it up like they just don't care and then superglue it all back together, like the good-bad but not evil boys and girls they ultimately are.
Think Tank
Wednesday, August 29th, Midnight - 3am
on What Was Music? with Marcel M
Think Tank are dropping by, "What Was Music?" for their WFMU debut. The Brooklyn/Baltimore based quartet is equally at home in noisy free rambles as well as melodic and introspective passages. Think Tank are an exciting group that conjure up a unique and individual sound each time they play.
Michael Hurley
Wednesday, August 29th, 7pm - 8pm
on Irene Trudel's show
Noted for his charmingly simple, story songs sung with a twinkle in his eye, Michael Hurley has to his credit so many solo albums that they're a little had to keep track of. A former member of the Holy Modal Rounders, Hurley is also a fine artist who occasionally adds his homebrew Snock Comix to his website, Snocko News. Lately, a younger generation has been discovering Michael's charms. In honor of his live show coming up at Union Pool in September, Irene is re-airing a live set Michael Hurley recorded for John Allen and herself, which they ran on their overlapping shows back in 2004.
The 10th Annual Evan "Funk" Davies Show Disco/Dance Party!
Wednesday, August 29th, 9pm - Midnight
on
The Evan "Funk" Davies Show
Is there a better way to close out the month of August than getting down with three hours of classic dance and/or disco jams from the '70s and early '80s? No, there is not. You can count on EFD to just be good to you, and he's been stockpiling newly acquired 12-inches in addition to the classics you wait for every year. Hook up the disco ball, pull the rug back, and tell the downstairs neighbors to go out to the movies (or just invite them up!). It all happens Wednesday night the 29th at 9pm on WFMU!
Rinde Eckert
Friday, August 31st, Noon - 3pm
on
Miniature Minotaurs with Kurt Gottschalk
Writer, composer, performer and intense presence Rinde Eckert will play live on Miniature Minotaurs on August 31. Over the last four decades, Eckert has worked with such luminaries as Paul Dresher, Steve Mackey, Paola Prestini and the Kronos Quartet, while mounting numerous award-winning theatrical productions of his own. The Natural World is Eckert's first completely solo album. Writing, singing and playing more than a dozen instruments, the powerful performer has delivered a surprisingly personal and melancholy record. He'll perform songs from the new album and talk about the creative process and his New Jersey roots.
Come to the Sunshine marathon
Monday, September 3rd, Noon - 8pm
on Come to the Sunshine with Andrew Sandoval
Tune in to WFMU's Rock 'n' Soul Ichiban webstream all day on Labor Day for a Come To The Sunshine marathon!! Starting at noon, we'll play 3 episodes of summer sounds, followed by a countdown of all the most played songs and artists starting at 6 PM.
Conduit
Wednesday, September 5th, Midnight - 3am
on What Was Music? with Marcel M
Brooklyn based noise-somethings Conduit return to, "What Was Music?" to premiere their new LP, Drowning World, and hang out for an interview. Tune in to hear the album in its entirety and drink some beers with us. Conduit is easily one of the best bands in NYC right now. Not to be missed!
Mike Pace
Sunday, September 9th, 3pm - 5pm
on Burn It Down! with Nate K.
During the mid-aughts, as the guitarist and singer for the late, great Oxford Collapse, Mike Pace helped bring a wry, yet nonetheless anthemic and heartfelt, take on first-wave American indie to a New York City scene that, at the time, seemed unable to imagine such a thing could exist. With his excellent solo project, featuring an on-again/off-again backing band called the Child Actors, Pace takes his songwriting to a new level, moving away from the punk underpinnings of his old band in favor of a more elaborate, classically sparkling pop sensibility and recalling the likes of ELO, Warren Zevon, and Todd Rundgren, among others, in equal measure. Mike drops by Burn It Down! on September 9 for a solo set of songs from his new album Smooth Sailing.
---
Want to see all the past events? Go here.
UPCOMING AT WFMU'S MONTY HALL
43 Montgomery Street, Jersey City NJ
www.montyhall.ticketfly.com
Don't miss these upcoming shows at Monty Hall: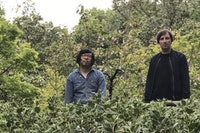 SAT 9.8
Doors: 7:30 pm / Show: 8:00 pm
$10.00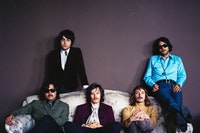 FRI 9.14
Doors: 8:00 pm / Show: 8:30 pm
$15.00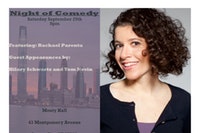 SAT 9.29
Doors: 7:30 pm / Show: 8:00 pm
$12.00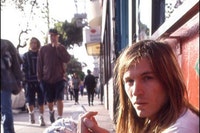 MON 10.1
Doors: 7:30 pm / Show: 8:30 pm
$20.00 - $25.00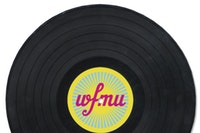 WFMU PRESENTS
SAT 10.6
11:00 am (event ends at 6:00 pm)
TICKETS AT THE DOOR
$3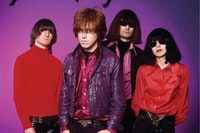 FRI 10.12
Doors: 7:30 pm / Show: 8:30 pm
$25.00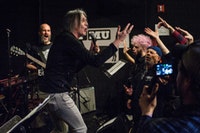 SAT 10.13
Doors: 7:00 pm / Show: 8:00 pm
TICKETS AT THE DOOR
$5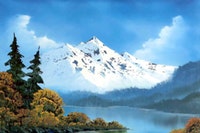 SAT 10.20
Doors: 5:00 pm / Show: 8:00 pm
TICKETS AT THE DOOR
$12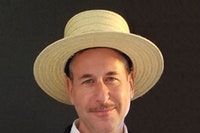 WED 10.24
Doors: 7:30 pm / Show: 8:00 pm
$10.00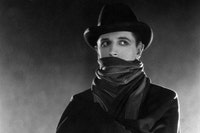 WFMU MOVIE NIGHT
FRI 10.26
Doors: 7:00 pm / Show: 8:00 pm
$12.00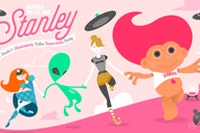 A BENEFIT FOR MONTGOMERY HALL
SUN 10.28
Doors: 7:00 pm / Show: 8:00 pm
$12.00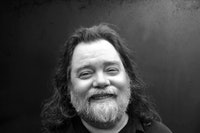 A BENEFIT FOR MONTGOMERY HALL
TUE 10.30
Doors: 8:00 pm / Show: 9:00 pm
$25.00 - $30.00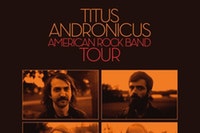 FRI 11.2
Doors: 7:30 pm / Show: 8:30 pm
$20.00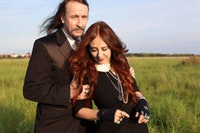 WED 12.5
Doors: 7:00 pm / Show: 8:00 pm
$15.00 - $20.00
Subscribe to our Monty Hall e-mail list to get the latest show announcements and updates.
Search the WFMU website (Google)