SABASABA - s/t (Maple Death)
PALE LIGHTS - The Stars Seemed Brighter (Calico Cat)
JUN ARASAKI AND NINE SHEEP/VISIBLE CLOAKS - Kajya Dhi Fu Bushi (EM Records)
VARIOUS - Listen All Around (Dust To Digital)
NRBQ - s/t (Omnivore)
THE ESCAVELS - You Should Know/Lost At Sea (Alona's Dream)
ALANIS OBOMSAWIN - Bush Lady (Constellation)
TIGER! TIGER! - Backing The Wrong Horse (Chicken Ranch)
RYO MURAKAMI - Spectrum ep (Meakusma)
SUDAN ARCHIVES - Sink (Stones Throw)
CURHA - I (Chant)
ONEOHTRIX POINT NEVER - Age Of (Warp)
DIMITRIS KAMAROTOS - Electromagnetic Landscapes (Intersonic Recordings)
TOUGH CUSTOMER - Darlene (Sweet Rot)
TEKE::TEKE - Jikaku (Ray-On)
NEST EGG - Nothingness Is Not A Curse (Fuzz Club)
THE MYRRORS - Borderlands (Beyond Beyond Is Beyond)
SNAIL MAIL - Lush (Matador)
MARK VAN HOEN - Invisible Threads (Touch)
GURO MOE + LASSE MARHAUG - La Region Salvaje OST (Sploosh)
CHRISTIAN ZANESI - Grand Bruit/Stop ! l'horizon (Recollection GRM)
TAPES AND TOPOGRAPHIES - Opiates (Simulacra)
THE ESSEX GREEN - Hardly Electronic (Merge)
RAGNAR JOHNSON - Crying Bamboos: Ceremonial Flute Music From New Guinea Madang (Ideologic Organ/Editions Mego)
DOG PARTY - Hit & Run (Brat)
ERIC - s/t (Soft Estate)
JAMES FERRARO - Four Pieces For Mirai (self released)
SEABUCKTHORN - A House With Too Much Fire (Bookmaker)
CHARLES LLOYD & THE MARVELS + LUCINDA WILLIAMS - Vanished Gardens (Blue Note)
IAN WILLIAM CRAIG - A Turn Of Breath (Recital)
ETRAN DE L'AIR - No. 1 (Sahel Sounds)
JAMES TENNEY - Harmonium (New World)
THE ASTEROID NO. 4 - Collide (13 O'Clock)
BATTERY OPERATED ORCHESTRA - Snare (Boo)
HILARY WOODS - Colt (Sacred Bones)
WEASEL WALTER - Skhiizm (UgExplode)
LIEVEN MARTENS MOANA - Idylls (Pacific City Sound Visions)
Light Airplay
GREAT PLAINS - Born in a Barn (Rerun)
MATTIEL - s/t (Burger)
"BLIND" RAGE AND VIOLENCE - No Police! (Pig Baby)
JOHN GODBERT - The Sealed Container (Chocolate Monk)
JAKE LA BOTZ - Sunnyside (Hi Style)
BERNICE - Puff: In The Air Without A Shape (A)
CHICKN - WOWSERS! (Inner Ear)
LES MUTANTS MAHA - Bakuhatsu (La Face Cachee)
THE DAMNATION OF ADAM BLESSING - s/t (Exit/Capitol)
LANE STEINBERG & HIS MAGICAL PONY - s/t (No Label)
JEAN-FRANCOIS PAUVROS & GABY BIZIEN - Pays Noir (Souffle Continu)
EMANTON - Post Tenebras Lux (Medical/Transfusions)
THOLLEM/CLOUSER/CHASE - Dub Narcotic Session Vol II (Personal Archives)
THE DREEBS - Forest of a Crew (Ramp Local)
V.V. LIGHTBODY - Bathing Peach (Midwest Action)
THE LYMAN FAMILY WITH LISA KINDRED - American Avatar: Love Come Rolling Down (Omnivore)
STIFF LOVE - Trouble (Neck Chop)
BEEBE GALLINI - East Side Story/The River Flows (Ramo)
ANDY ORTMANN - Pataphysical Electronics (Nihilist)
UON - untitled (West Mineral Ltd)
BENT KNEE - Say So (Cuneiform)
STRAFE F.R. - The Bird Was Stolen (Touch)
RUSS WATERHOUSE - Amaro (Gertrude Tapes)
RASMUS JUNCKER - Ophold (Kingdoms)
UNI - s/t (Chimera)
JOHN PARISH - Bird Dog Dante (Thrill Jockey)
SHEPPARTON AIRPLANE - Almurta (Wing Sing)
SCARCITY OF TANKS - Hinge (Total Life Society)
ARCHIE AND THE BUNKERS - Play The Damned (In The Red)
ILTA HAMARA - Velloa (Meeuw Muzak)
GREAT TIME - Great Album (Great Time)
ERIK NERVOUS - Assorted Anxieties (Neck Chop)
JOHNNY MARR - Call The Comet (Sire)
IVAN THE TOLERABLE - Morning Tea Migraine (Cruel Nature)
THE EZRA COLLECTIVE - Juan Pablo The Philospher (Ezra Collective/Abbey Road)
GABOR LAZAR - Unfold (The Death of Rave)
COUER DE PIRATE - En Cas De Tempete, Ce Jardin Sera Ferme (Dare to Care)
WIZARDS OF OI - Pop Oil View (Chocolate Monk)
SVVAMP - 2 (Riding Easy)
POD BLOTZ - Light Mass Body (Difficult Interactions)
DONOVAN'S BRAIN - Convolutions Of The Brain (Career)
SERPENTWITHFEET - Soil (Secretly Canadian)
ANTON BARBEAU - Natural Causes (Beehive)
GLADIATORS - Symbol of Reality (Omnivore)
AGE WISE - Between the Chaos (self released)
FUNERAL HORSE - Psalms For The Mourning (Artifical Head)
JEREMY ENIGK - Return of the Frog Queen (Sub Pop)
OBUXUM - H.E.R. ep (Urbnet)
RAZORLEGS - Diamond Dust ep (No Label)
STEVE YOUNG - To Satisfy You (Ace)
ALMIGHTY OPP - Frightened By Heredity (self released)
IN SONITUS LUX - Of Zen and Texas (Stickfigure)
PHYSIQUE - Punk Life Is Shit (Iron Lung)
SONGS FOR SNAKES - Crystal Vapour Figure (Timid Crusher)
MAZOZMA - Stark Joy (Feeding Tube)
THE WONDER BOYS - DFV2 (Lystring)
INTENSIVE CARE - Everything Has Its Price (Iron Lung)
THE DOLL - Hiss (Big Sleep)
PETAL - Magic Gone (Run For Cover)
CRANK STURGEON - Marsh Annoys (Loveearthmusic)
THINGS TO SOUNDS - 3 (Wide Ear)
CRIMINAL CODE - Twenty-Five, Thirty-Four (Deranged)
WILLIAM PARKER - Voices Fall From The Sky (Centering)
KONEKO - The Swamp Children (self released)
THE LEFTHANDS - s/t (Owl Head Man Music)
Jazz & Improvized List
JOHN GODBERT - The Sealed Container (Chocolate Monk)
CHARLES LLOYD & THE MARVELS + LUCINDA WILLIAMS - Vanished Gardens (Blue Note)
THE EZRA COLLECTIVE - Juan Pablo The Philospher (Ezra Collective/Abbey Road)
WILLIAM PARKER - Voices Fall From The Sky (Centering)
JEAN-FRANCOIS PAUVROS & GABY BIZIEN - Pays Noir (Souffle Continu)
WIZARDS OF OI - Pop Oil View (Chocolate Monk)
THINGS TO SOUNDS - 3 (Wide Ear)
MATT ENDHAL'S DOOMSDAY PHILHARMONIC - Jacob's Ladder (Sound Mansion)
Loud List
ONOTO - Dead Ghost (Taiyo)
WEASEL WALTER - Skhiizm (UgExplode)
ANDY ORTMANN - Pataphysical Electronics (Nihilist)
SCARCITY OF TANKS - Hinge (Total Life Society)
ILTA HAMARA - Velloa (Meeuw Muzak)
FUNERAL HORSE - Psalms For The Mourning (Artifical Head)
RAZORLEGS - Diamond Dust ep (No Label)
PHYSIQUE - Punk Life Is Shit (Iron Lung)
CRIMINAL CODE - Twenty-Five, Thirty-Four (Deranged)
CASUAL APPROACH - Acid Rock Noise Cowboys... (Psychedelic Farm)
Electronic List
TURNING JEWELS INTO WATER - Which Way Is Home? (FPE)
DRIFTMACHINE - Shunter (Umor Rex)
ATM - Inglewood Tapes vol 1 (Radical Documents)
RYO MURAKAMI - Spectrum ep (Meakusma)
JOHNY JEWEL - Themes For Television (Italians Do It Better)
CURHA - I (Chant)
ONEOHTRIX POINT NEVER - Age Of (Warp)
DIMITRIS KAMAROTOS - Electromagnetic Landscapes (Intersonic Recordings)
UON - untitled (West Mineral Ltd)
MARK VAN HOEN - Invisible Threads (Touch)
UPCOMING SPECIALS ON WFMU
Deaf Wish
Tuesday, September 18th, 3pm - 6pm
on
Spin Age Blasters with Creamo Coyl
Spin Age Blasters is proud to present the third WFMU visit in seven years by Aussie powerhouse Deaf Wish. Following the release of their fifth LP (and second for Sub Pop),
Lithium Zion
, Deaf Wish once again burn down the studio with their lightning-strike twin-guitar attack anchored by an unwavering rhythm section. All four members contribute vocals, emphasizing their collective approach to catharsis. The band even played some as-yet-unreleased material that they are currently hammering out on a full US tour. Check your local listings to see if Deaf Wish is coming to your area; but until that day comes, we've got this session (expertly captured by engineer Mario Santana) to whet your whistle and maintain your equilibrium. Tune in next Tuesday to SPIN AGE BLASTERS with Creamo Coyl to catch some lightning in your bottle.
Ray Cooper
Tuesday, September 18th, 4pm - 7pm
on Continental Subway with David Dichelle
(on
Give the Drummer Radio stream
)
Acoustic singer-songwriter and multi-instrumentalist, Ray Cooper, formerly of Oysterband, will join the Subway for a few songs and an interview. Currently residing in Sweden, Ray is currently on tour in Central Europe, showcasing his new solo album, Between the Golden Age & The Promised Land. One of his recent releases, Palace of Tears, reflects his time as a musician in East Germany, something we will have to get to the bottom of!
The Music of Burt Reynolds Films and TV shows
Tuesday, September 18th, 7pm - 8pm
on
Morricone Island with Devon E. Levins
Love him or hate him, much of the music spawned from the best films and TV shows featuring Burt Reynolds is undeniable. The actor, director, producer and stuntman died on September 6th at the age of 82 in Jupiter, Florida. With nearly 200 film and tv credits to his name, one can expect a jam-packed hour of some of Devon's favorite soundtracks of all time.
Aya Katz
Wednesday, September 19th, 7pm - 8pm
on
In Real Life with Kimzilla and Emily
The girls on fire welcome Aya Katz, an ape language researcher with a PhD in linguistics, and the author of several books for adults and children. Aya adopted Bow, a chimpanzee, into her family and began teaching him literacy over a decade ago, and he has since learned to communicate effectively using English and Hebrew. Join Emily and Kimzilla as they talk with Aya about learning, linguistics, and life with an ape!
People Like Us screening and interview with live videostream!
Friday, September 21st, Noon - 3pm
on
Bryce's show
(on
WFMU stream & FM radio & Video
)
Yes, it's possible to do such a thing on WFMU! Vicki Bennett (People Like Us) will join Bryce for a chat, and the new People Like Us movie The Mirror will screen in full in theatrical form on the front page of the WFMU.org website with simultaneous radio broadcast on Bryce's Show on Friday 21 September 2018 at 2pm.
Oh Boland
Monday, September 24th, Noon - 3pm
on Three Chord Monte with Joe Belock
Oh Boland returns to WFMU to deliver another helping of boredom-fueled pop melodies driven by a love of girl group, country music and '70s power pop, enshrouded in the drunken slop of the Irish barroom rock n roll band and the unbridled motion of punk.
Mogwai
Tuesday, September 25th, 7pm - 8pm
on
Morricone Island with Devon E. Levins
Stuart Braithwaite of
Mogwai
discusses the band's latest soundtrack for directors Jonathan and Josh Baker's 2018 sci-fi film "Kin." Formed in Glasgow in 1995, the band has been scoring for feature length films, tv and documentaries since 2006 collaborating with Clint Mansell and Kronos Quartet on "The Fountain" and on their own for "Zidane: A 21st Century Portrait." Others include Duncan Roy's 2007 "The Picture of Dorian Gray," French TV series "Les Revenants," and documentaries "Atomic: Living In Dread And Promise" and "Before The Flood" (co-written with Trent Reznor, Atticus Ross and Gustavo Santoalalla). The "Kin" soundtrack is available on limited vinyl and CD in the U.S. via
Temporary Residence.
En Attendant Ana
Tuesday, September 25th, 9pm - Midnight
on Burn It Down! with Nate K.
French sensations En Attendant Ana have been on the Burn It Down! radar for a couple years now, and we are delighted to welcome the Parisian quintet to the show for a live set. Recalling Unrest at its most infectious, the band also brings to mind the furious strum of the Wedding Present, the gleefully skewed sensibilities of the Clean, and the avant-garde cool of fellow Gauls Stereolab (also, dig that trumpet!). A perfect melding of pure pop precision and old-fashion racket-making, the band is on tour in the States now and will play Alphaville, in Brooklyn, on September 20. Catch them live on Burn It Down! on Tuesday, September 25. And look for them as they take over Gonerfest, in Memphis, Tennessee, September 27-30.
Jessica Bruder
Wednesday, September 26th, 7pm - 8pm
on
In Real Life with Kimzilla and Emily
Jessica Bruder is a journalist who reports on subcultures and economic justice. In her recent book Nomadland: Surviving America in the Twenty-First Century, she spent months living in a camper van affectionately named "Van Halen", documenting itinerant Americans who gave up traditional housing and hit the road full time, enabling them to travel from job to job and carve out a place for themselves in our precarious economy. The project spanned three years and more than 15,000 miles of driving—from coast to coast and from Mexico to the Canadian border. Jess Bruder will join Kimzilla and Emily in studio live to talk about her book and her own experiences being on the road.
Quietus
Tuesday, October 2nd, 9pm - Midnight
on Burn It Down! with Nate K.
Like the house band at the last bar at the end of the universe, Quietus lingers, contemplates, broods, while subtly building to a sublime cacophonous pinnacle before pulling the rug out from listeners and sending them crashing to the ground. Like a post-rock take on late-night-tale tellers such as Nick Cave, Leonard Cohen, and the Tindersticks, and with a touch of the world-weary melancholy of Townes Van Zandt, Quietus offers the perfect soundtrack to our most current existential crisis. The band is celebrating the release of its new album, Volume Four, at Wonders of Nature in Brooklyn on Thursday, September 13 and will be live on Burn It Down! on October 2. Have your whiskey and cigarettes at the ready.
It's the Song Not the Singer
Thursday, October 4th, 9pm - Midnight
on
Music To Spazz By with Dave the Spazz
There are no words to describe this special Shut Up! version of Music To Spazz By: three hours of mind bending instrumentals that will leave you speechless.
Jacques Le Coque
Saturday, October 6th, 3pm - 6pm
on
Todd-o-phonic Todd's show
Hailing from Stamford, Connecticut,
Jacques Le Coque
play Replacements-style garage pop with a lot more youth and a very Velvet-y Underground warmth on the master mix. Their return engagement on the Todd-O-Phonic Todd show celebrates the release of their brand new album "Positively Jacques Le Coque". Catch them performing the great songs from this album that evening at Our Wicked Lady in Bushwick.
Spazz Comes Alive
Thursday, October 11th, 9pm - Midnight
on
Music To Spazz By with Dave the Spazz
The Greatest Live Show in the Universe from all of your favorite Music To Spazz By favorites!
The Scientists and Mark Sultan and The Mystery Lights
Saturday, October 13th, 3pm - 6pm
on
Todd-o-phonic Todd's show
Australia's legendary
Scientists
have reunited their classic 1982 line-up of Kim Salmon, Tony Thewlis, Boris Sujdovic and Brett Rixon and are doing their first ever US tour. They will also be recording their first album since 1987's, The Human Jukebox. Their legend has deservedly grown over time and will be on full display Friday October 12th at Monty Hall.
Mark Sultan
has played in such legendary Canadian garage combos as Les Sexareenos and performed in duos with the likes of King Khan (as King Khan and BBQ) and Bloodshot Bill (as The Ding Dongs). For his new album on Modern Sky, Mark has teamed up with one of New York's top combos,
Mystery Lights.
The glorious results of this union can be heard live on the Todd-O-Phonic Todd show.
All B-Sides All Night Long
Thursday, October 18th, 9pm - Midnight
on
Music To Spazz By with Dave the Spazz
Once again, Dave the Spazz celebrates Singles Going Steady Week by plugging the wrong side of the record. Usually crazier, typically more rockin', these forgotten B-sides will flip you out!
The Crack Pipes
Saturday, October 20th, 3pm - 6pm
on
Todd-o-phonic Todd's show
Led by singer Ray Colgan,
Crack Pipes
have been an Austin, Texas tradition since 1995. They bill themselves as "super blues soul garage" and they aren't lying! Their forthcoming album "Fake Eyelashes" (to be released 10/19 on Super Secret Records) captures this great combo in the studio as they have never been before, displaying both the excitement of their live sound and the diversity of their influences. Be sure and see The Crack Pipes Friday Oct. 19th at Home Sweet Home on Chrystie St. in lower Manhattan.
Halloween Spazztacular!
Thursday, October 25th, 9pm - Midnight
on
Music To Spazz By with Dave the Spazz
Count Spazzula and Bingo the Gorilla bid you welcome for another dark house ride on the spooky side of the street.
Protex, Gold Star and Music City
Saturday, October 27th, 3pm - 6pm
on
Todd-o-phonic Todd's show
Protex
formed in 1978 in Dublin and were among the first wave of Irish punk bands along with Good Vibrations label-mates Rudi and The Undertones. The original incarnation of the band lasted until 1981. In 2010 the New York based Sing Sing label issued an album of unreleased recordings originally intended for Polydor, under the title "Strange Obsessions". The great reception it received encouraged the band to reform and they've been going strong since. See Protex along with Baby Shakes and Music City at Diveria Drive in Brooklyn on Tuesday October 23rd.
Marlon Rabenreither is a throwback to the days when songwriting was entrenched as a celebrated art form. The music he crafts under the moniker
Gold Star
is, in a word – timeless. His first two albums,
Dark Days
and
Big Blue
, captured the energy and spirit of the late '60s and '70s when rock 'n roll and folk-rock were at their peak. Today, many of those artists and bands are legends. With his third album
Uppers & Downers,
Gold Star scales his own summit to deliver a memorable record that is still etched in the classics, but its stories are told through the prism of the present- The Revue. Gold Star makes a rare New York appearance at Baby's All Right on October 24th.
Conor Lumsden has been playing in bands since he was 12, having made two LPs as part of Irish group The Number Ones and having played in backing groups for Cian Nugent, Jack Cooper (Ultimate Painting) and A. Savage (Parquet Courts.) He's now set out on his own with new project Music City that picks up where
The Number Ones
left off, making classic, crunchy '70s style power-pop- Brooklyn Vegan Music City's new 45 on Static Shock Records, "Pretty Feelings" is an instant pop classic! See them perform it live at Diviera Drive on Tuesday Oct. 23rd with Baby Shakes and Protex!
Roky Erickson
Saturday, November 3rd, 3pm - 6pm
on
Todd-o-phonic Todd's show
Roky Erickson
is the legendary vocalist of Austin's seminal psychedelic combo, The 13th Floor Elevators, as well as being one of the main songwriters. After numerous mental health issues (documented in the 2005 film "You're Gonna Miss Me") Roky began making solo albums in 1980, often delving into his fandom of horror movies for subject matter. In 2007 he performed for the first time in New York and has triumphantly returned numerous times since. He currently performs Elevators classics as well as such beloved songs from his solo career as "Starry Eyes" and "I Walked With A Zombie". Roky's Oct. 30th show at Monty Hall is sold out, but you can see him on Halloween at The Knockdown Center and Bushwick and hear him live on the Todd-O-Phonic Todd show.
---
Want to see all the past events? Go here.
UPCOMING AT WFMU'S MONTY HALL
43 Montgomery Street, Jersey City NJ
www.montyhall.ticketfly.com
Don't miss these upcoming shows at Monty Hall: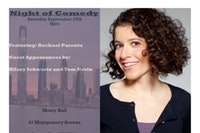 SAT 9.29
Doors: 7:30 pm / Show: 8:00 pm
$12.00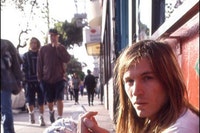 MON 10.1
Doors: 7:30 pm / Show: 8:30 pm
$20.00 - $25.00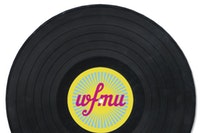 WFMU PRESENTS
SAT 10.6
11:00 am (event ends at 6:00 pm)
TICKETS AT THE DOOR
$3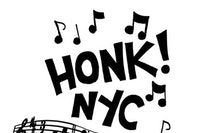 THU 10.11
Doors: 7:00 pm / Show: 7:30 pm
This event is all ages
$10.00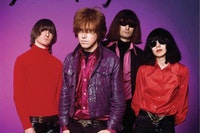 A BENEFIT FOR MONTGOMERY HALL
FRI 10.12
Doors: 7:30 pm / Show: 8:30 pm
$25.00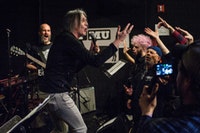 SAT 10.13
Doors: 7:00 pm / Show: 8:00 pm
TICKETS AT THE DOOR
$5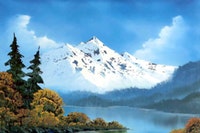 SAT 10.20
Doors: 5:00 pm / Show: 8:00 pm
TICKETS AT THE DOOR
$10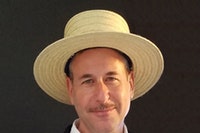 WED 10.24
Doors: 7:30 pm / Show: 8:00 pm
$10.00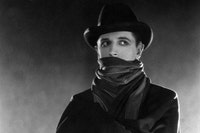 WFMU MOVIE NIGHT
FRI 10.26
Doors: 7:00 pm / Show: 8:00 pm
$12.00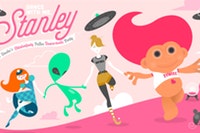 A BENEFIT FOR MONTGOMERY HALL
SUN 10.28
Doors: 7:00 pm / Show: 8:00 pm
$12.00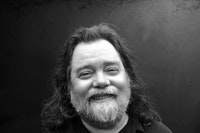 A BENEFIT FOR MONTGOMERY HALL
TUE 10.30
Doors: 8:00 pm / Show: 9:00 pm
SOLD OUT
$25.00 - $30.00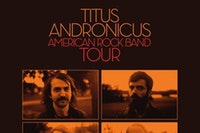 A BENEFIT FOR MONTGOMERY HALL
FRI 11.2
Doors: 7:30 pm / Show: 8:30 pm
$20.00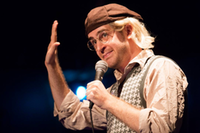 SAT 12.1
Doors: 7:00 pm / Show: 8:00 pm
$12.00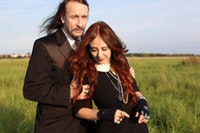 WED 12.5
Doors: 7:00 pm / Show: 8:00 pm
$15.00 - $20.00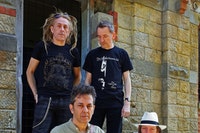 A BENEFIT FOR MONTGOMERY HALL
SAT 3.2
Doors: 8:00 pm / Show: 9:00 pm
$20.00 - $25.00
Subscribe to our Monty Hall e-mail list to get the latest show announcements and updates.
Search the WFMU website (Google)