MDOU MOCTAR - Afrique Victime (Matador)
EL MICHELS AFFAIR - Yeti Season (Big Crown)
CHAI - Wink (Sub Pop)
ANNETTE PEACOCK - The Perfect Release (Sundazed)
COLLEEN - The Tunnel and The Clearing (Thrill Jockey)
ROSALI - No Medium (Spinster)
LARRY WISH - Stardust & Hurt (Bumpy)
MADLIB - Sounds Ancestors (Madlib Invazion)
TEENAGE FANCLUB - Endless Arcade (Merge)
VARIOUS - What Goes On: The Songs of Lou Reed (Ace)
KEIYAA - Forever, Ya Girl (Self Released)
VIRGINIA WING - Private Life (Fire Records)
VARIOUS - Anthology Of Experimental Music From China (Unexplained Sounds Group)
MOLLY NILSSON - Europa (Night School)
NATALIE BERGMAN - Mercy (Third Man)
DAWN RICHARD - Second Line: An Electro Revival (Merge)
MARINERO - Hella Love (Hardly Art)
ARMAND HAMMER - Haram (BackwoodzStudioz)
HENRI SALVADOR - Homme Studio -1970​/​1975 (Born Bad)
BRIJEAN - Feelings (Ghostly International)
BACHELOR - Doomin' Sun (Polyvinyl)
FUN TIME OBJECTS - C20​/​20 Go​-​go! (Good Times Rock n Roll Club)
BADLANDS - Djinn (Self Released)
SQUID - Bright Green Field (Warp)
DIMA PANTYUSHIN & SASHA LIPSKY - Peshekhod (Beats In Space)
ROB NOYES & JOSEPH ALLRED - Avoidance Language (Feeding Tube)
SAUVEUR MALLIA - Space Oddities 1979​/​1984 (Born Bad)
WASTE MAN - One Day It'll All Be You (Feel It)
STEVEN R. SMITH - In The Spires (Worstward Recordings)
COS - Cosmix (Finders Keepers Records)
BRANDON SEABROOK - Exultations (Astral Spirits)
FATIMA AL QADIRI - Medieval Femme (Hyperdub)
AGOSTINO NIRODH FORTINI - Suoni Immaginari (Black Sweat)
SONS OF KEMET - Black to the Future (Impulse!)
BUFFET LUNCH - The Power of Rocks (Upset! The Rhythm)
ALAN VEGA - Mutator (Sacred Bones)
KASS RICHARDS - The Language Shadow (Good Cry / Feeding Tube)
DOBET GNAHORÉ - Couleur (Cumbancha)
MUSKEG MUDSUCK - E Pluribus Unum (Self Released)
BOUBACAR BADIAN DIABATE - Mande Guitar (Lion Songs)
DUCKS LTD - Get Bleak (Carpark)
GLUME - The Internet (Italians Do It Better)
LILY KONIGSBERG - The Best of Lily Konisberg Right Now (Wharf Cat)
MOGWAI - As The Love Continues (Temporary Residence)
REIGNING SOUND - A Little More time with Reigning Sound (Merge)
SNAPPED ANKLES - Forest of Your Problems (Leaf)
THE CHILLS - Scatterbrain (Fire Records)
NAPPY NINA & JWORDS - Double Down (Self Released)
TRISTAN KASTEN-KRAUSE - Potential Landscapes (Whatever's Clever)
CUCINA POVERA - Lumme (Primordial Void)
MAASSAI - With The Shifts (Self Released)
AMOR - Amor/lemur (Night School)
SUNROOF - Electronic Music improvisations Vol. 1 (The Parallel Series)
AQUARIAN BLOOD - Bending The Golden Hour (Goner)
KOHOUTEK - Jurad (Feeding Tube / Cardinal Fuzz)
ROOTLESS - Docile Cobras (Flower Room)
L'ORANGE AND NAMIR BLADE - Imaginary Everything (Mello Music Group)
LAMBCHOP - Showtunes (Merge)
THE ROUTES - Mesmerized (Bickerton Records)
TRISTEN - Aquatic Flowers (Mama Bird)
VARIOUS - Africa Airways Six (Africa Seven)
DINOSAUR JR - Sweep It Into Space (Jagjaguwar)
LISA LERKENFELDT - Collagen (Shelter Press)
APRIL MARCH & OLIVIA JEAN - Palladium EP (Third Man)
KAPUTT - Movement Now b/w Another War Talk (Upset the Rhythm)
NEGRO CAT - Forced Intimacy (No Label)
ANNETTE PEACOCK - X-Dreams (Sundazed Music / Modern Harmonic)
FRANK AND THE HURRICANES - Love Ya Love Ya (Feeding Tube / Sophomore Lounge)
LIAM BAILEY - Ekundayo (Big Crown)
NEGATIVE SPACE - Hard, Heavy, Mean & Evil (Subdazed)
SÉBASTIEN ROBERT - Emerging Threshold (Meakusma)
STEPHEN VITIELLO & TAYLOR DEUPREE - Fridman Variations (Fridman Gallery)
THE MIRRORS - The Lost 3rd Album (Feeding Tube / Cardinal Fuzz)
TIN FOIL - Two (Almost Ready)
GARCON DE PLAGE - Amour Aveugle (RPUT)
JULIANA HATFIELD - Blood (American Laundromat)
MAGNETO - Requiem Pour Santana (Gustaff Records)
RAZMOTCHIKI KATUSHEK - Knots (Zaplatka)
VARIOUS - You Gave Me Reason To Live (Kent Soul)
PG SIX - Live at the Tavern (Feeding Tube)
JAPANESE BREAKFAST - Jubilee (Dead Oceans)
NIÑA DIOZ - Amor, Locura y Otros Vicios (Nacional)
THE GORLS - Fall In Love 1992-93 (HoZac)
VARIOUS - Sowas Von Egal 2: German Synth Wave Underground 1981-1984 (Bureau B)
JOHN DUNCAN & STEFANO PILIA - Try Again (Maple Death)
SITKA SUN - All The Way West (The Long Road Society)
DORIO - Dorio's Robot Friends (Self Released)
EXTREMA RATIO - A Dangerous Method (Alma de Nieto)
LUGGAGE - Happiness (Husky Pants)
CHRIS FORSYTH & THE SOLAR MOTEL BAND - Rare Dreams Solar Live 2.27.18 (Algorithm Free)
COIL - Musick To Play In The Dark (Dais)
SAHIB SHIHAB + GILSON UNIT - La Marche Dans Le Désert (Souffle Continu)
SANTOMIMAGAE - Hanazono (RVNG Intl.)
SKAMMENS VOGN - Kunst og rock (Tambourhinoceros)
SPIKE IN VAIN - Death Drives A Cadillac (Scat)
JOHN LUTHER ADAMS - Arctic Dreams (Cold Blue Music)
LOU BARLOW - Reason to Live (Joyful Noise)
SKINSHAPE - Arrogance is the Death of Men (Lewis Recordings)
SLY & THE VISCAYNES - Yellow Moon (Ace)
SPUD CANNON - Good Kids Make Bad Apples (Good Eye)
T. GRIFFIN - The Proposal (original soundtrack) (Constellation)
FASHION - Product Perfect (Modern Harmonic)
SURPRISE BARBUE - Kabukichō (Zamzamrec)
STUART CHALMERS - Suikinkutsu (Fractal Meat Cuts)
AKAI SOLO & NAVY BLUE - True Sky (Self Released)
THE UNCIVIL SOCIETY - Spectacle Inc (Self Released)
DIALECT - Under ~ Between (RVNG Intl.)
EVENING BOTANY - s/t (Self Released)
JOSEPH ALLRED - The True Light (Worried Songs)
THABA - Eyes Rest Their Feet (Soundway)
MAXIMUM ERNST - Perfect Mixer​/​Matchless Pair (Ever/Never)
MANUELA IWANSSON - Strangers on a Train b/w Blank Surfaces (Night School Records)
DAVID DUNN - Verdant (Neuma Records)
VARIOUS - Strain, Crack & Break - Vol 2 (Finders Keepers Records)
THE STAPLES - Family Tree (Omnivore)
ROSCOE MITCHELL & MIKE REED - the Ritual and the Dance (Astral Spirits)
OMA - Under The World (fortissimo)
IVO PERELMAN TRIO - Garden of Jewels (Tao Forms)
JAAP BLONK, BART VAN DER PUTTEN, PIETER MEURS, DAMON SMITH - Hugo Ball's Six Sound Poems, 1916 (Kontrans)
NADJA - Luminous Rot (Southern Lord)
KOMPOZYT - Spells (Gustaff Records)
VARIOUS - Modernity (Kent Soul)
LOUIS LAURAIN - Pulses, Pipes, Patterns (Carton Records/Insub Records)
SMOKEY HOGG - The Texas Blues of Smokey Hogg (Ace)
VARIOUS - Africa Airways Five (Africa Seven)
MND / SCHLANGENFEUER - Freedom Suite (Edition Telemark)
OMEED & THE NATURAL SCENE - Pickled Dawn (Feeding Tube)
ROBERTO LANERI - Anadyomene (Black Sweat Records)
PORTOSOL - Engramme (Gertrude Tapes)
DA POSCHL & THE GHOSTS / PCN - Split LP (Echokammer)
THE HOT 8 BRASS BAND - Working Together EP (Tru Thoughts)
EVOLFO - Site Out of Mind (Royal Potato Family)
GINTAS K - The Ways (Self Released)
BLANK HELLSCAPE / WOLF EYES - Wolf Eyes Split (12xu)
EVAN HAUSE - Jade (Self Released)
OTHER HOUSES - Twins Who Fence (Aagoo)
JOÃO DONATO, ADRIAN YOUNGE, ALI SHAHEED MUHAMMAD - Jid 007 (Jazz Is Dead)
RIFO - Betel (Carton Records/Insub Records)
TIM WALTERS - Stricture (Vauxflores Industrial)
VARIOUS - Oumuamua (Alrealon Musique)
CARNIVOROUS PLANTS - Potions!!! (Chocolate Monk)
DON'T DJ X NWAQ - Fashion (Meakusma)
3 SOUTH & BANANA - The Fool The World (Some Other Planet)
STUART CHALMERS - Suikinkutsu (Fractal Meat Cuts)
MAXIMUM ERNST - Perfect Mixer​/​Matchless Pair (Ever/Never)
PORTOSOL - Engramme (Gertrude Tapes)
ANNIE HART - Everything Pale Blue (Orindal Tapes)
VARIOUS - Oumuamua (Alrealon Musique)
CHARLES LAREAU - Fluxion (Gertrude Tapes)
HUMAN HEADS - In The Afternoon (Fractal Meat Cuts)
SPEAKER MUSIC - a bitter but beautiful struggle (PTP)
LAKE MARY & OXHERDING - With The Windows Open (Distant Bloom)
DIE WELTTRAUMFORSCHER - A Young Person's Guide To The Early Welttraumforscher (A Colourful Storm)
APRIL MARCH & OLIVIA JEAN - Palladium EP (Third Man)
KAPUTT - Movement Now b/w Another War Talk (Upset the Rhythm)
MANUELA IWANSSON - Strangers on a Train b/w Blank Surfaces (Night School Records)
OTHER HOUSES - Twins Who Fence (Aagoo)
CDG - Unconditional (Domestic Departure)
MORTON & THE UPTIGHTS - Taurus / Montego (Radio Martiko)
XPOEMSX - Hermione The Seagull (Easy Subcult)
VARIOUS - 7 & 7 Vol 1 & 2 (Spleen Coffin)
SOPHIE COOPER - A Chance / Struck (Self-Released)
SURF QUEBECOIS -L'Interplanetaire / Guitare Jet (Radio Martiko)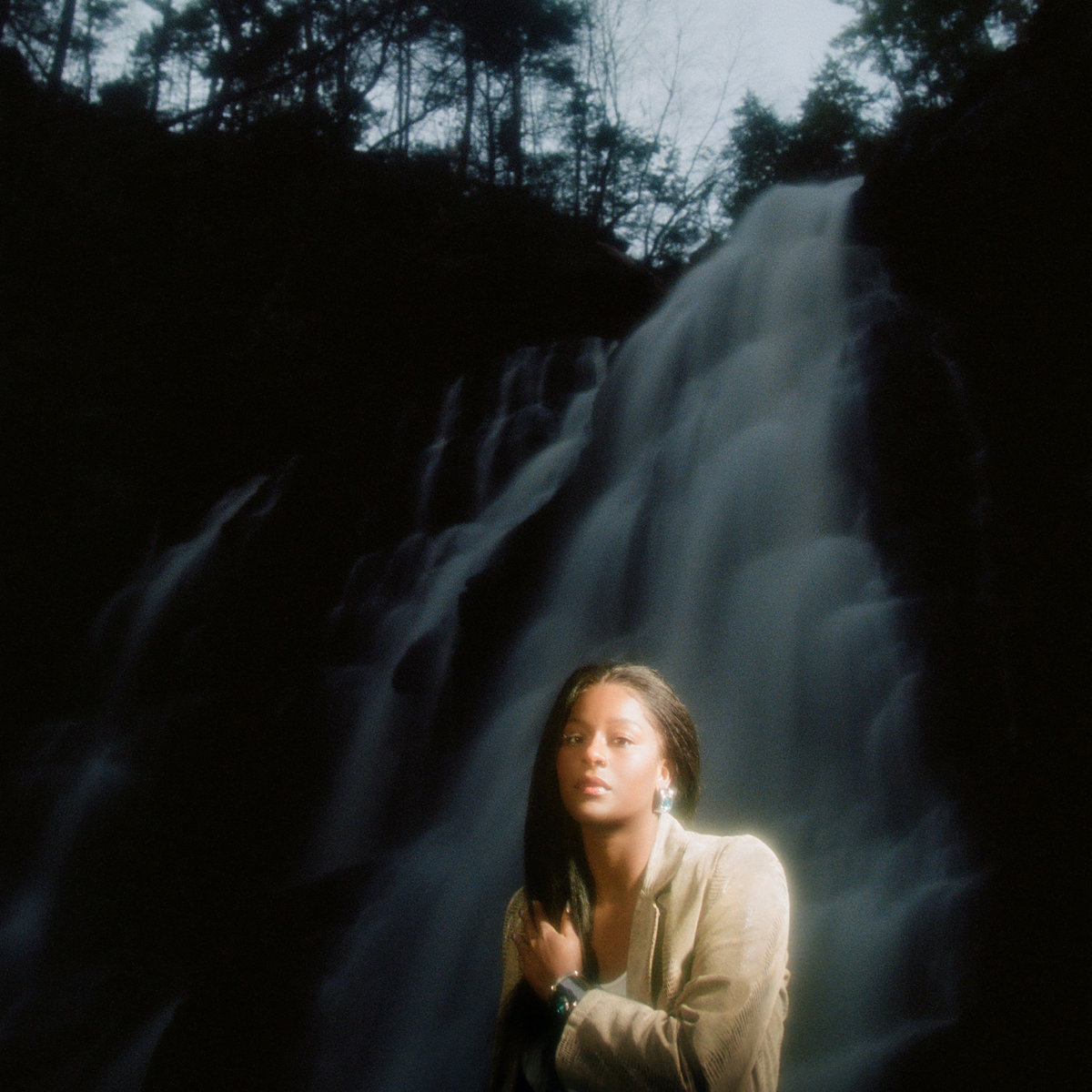 On June 25, L'Rain will talk with Sheila B. on Sophisticated Boom Boom
about her new album 'Fatigue' on the day of its release.
Scott Homan, director of Witness Underground and Ryan Sutter, founder of Nuclear Gopher Productions
Tuesday, June 22nd, 6pm - 7pm
on Music Of Mind Control with Micah
Witness Underground is an upcoming documentary about Nuclear Gopher, a Minnesota based indy record label that released rock music made by artists in Jehovah's Witnesses. Ryan Sutter, the main proprietor of Nuclear Gopher will be joined by filmmaker Scott Homan in a discussion about this astonishing project.

Chris Brokaw Band
Wednesday, June 23rd, Midnight - 3am
on DotDash Radio with TomDash
Chris Brokaw has been in bands for over 30 years, including Codeine, Come, and Charnel Ground. He has also recorded with loads of other artists, such as Thurston Moore, Tara Jane O'Neil, Steve Wynn, and GG Allin(!). He will be performing a set with his current band from his most recent stellar release "Puritan" (12XU Records) -- thrilled to be hosting this first live set in over a year!

L'Rain
Friday, June 25th, 3pm - 6pm
on Sophisticated Boom Boom with Sheila B.
One of the most eagerly awaited new albums of the summer is Fatigue, the second album by Brooklynite Taja Cheek, who records under the name L'Rain. Pulling from jazz, experimental, pop, and funk styles, L'Rain has concocted a unique and beautiful sound full of unexpected twists and turns. Tune in next Friday, June 25th as L'Rain drops by SBB to talk about the new album on the day of its release.

Interview with Creed Bratton of The Grassroots!
Friday, June 25th, 9pm - Midnight
on The Perfumed Garden with Zoe Lynn! (on Rock'n'Soul Radio stream)

SPACE WORM SPECIAL!
Saturday, June 26th, 9am - 11am
on Double-Dip Recess with Roger
Double Dip Recess welcomes the space worms back to planet earth with songs about SPACE and WORMS! Earlier this year, tiny worms were sent to the International Space Station to help scientists determine the cause of muscle weakening that astronauts can experience in microgravity. Those worms are on their way back to earth!

Paul Rutner of The Mumps
Saturday, June 26th, 11am - 1pm
on Michael Shelley's show
Michael welcomes The Mumps' drummer Paul Rutner to discuss the band's interesting history. Fronted by the original reality TV star Lance Loud whose family was featured in PBS' 1973 docuseries, An American Family, the band was a mainstay on the 70s CBGB scene and attracted fans like Andy Warhol. A new compilation of their recordings is titled "Rock & Roll This, Rock & Roll That: Best Case Scenario, You've Got Mumps

Special Guest: Chad Taylor
Saturday, June 26th, 2pm - 5pm
on Music For a Free World with Dave Sewelson (on Give the Drummer Radio stream)
Chad Taylor is a composer, educator, percussionist and scholar who is a co-founder of the Chicago Underground ensembles. Originally from Tempe, AZ, Chad grew up in Chicago where he started performing professionally at the age of 15.

Suzy Hotrod interviews Lunachicks
Sunday, June 27th, 3pm - 5pm
on Rock and Roller Derby with Suzy Hotrod
Suzy Hotrod will be joined by Lunachicks members Theo Kogan and Gina Volpe to discuss snacks, blacking out your teeth when someone wants to see a "hot chick band" and of course their new biography Fallopian Rhapsody: The Story of the Lunachicks, co-written by Jeanne Fury. Get ready to punch the stereotypes of beauty in the face and celebrate female friendship and music.

Paul D. Millar guest hosts
Sunday, June 27th, 5pm - 6pm
on Radio Row
Late 20th-c. zonk rock, above-ground basement recordings, synth baroque, and tape music/sound effects.

Exploring the music and cultural history of the Pinelands of New Jersey.
Monday, June 28th, 3am - 6am
on Six Degrees with Alan
Exploring the music and cultural history of the beautiful Pinelands of central and southern New Jersey. An interview with Elaine Everett, the President of the Pinelands Cultural Society and Albert Music Hall; a field recording of Jackson Pines in the northern reach of the Pine Barrens; rare folk music by old time Pine Barrens musicians; and an on site interview with homesteaders and Pinelands influenced artists and musicians Jenny Mustachio and Daimon Alexandrius of Bone & Marrow.

Cannibal Heels! Cha Cha Heels Teams with Cannibal Stew for a special 2 hour joint show.
Monday, June 28th, 3pm - 5pm
on Cannibal Stew with ARB (on Sheena's Jungle Room Stream)
Cannibal Heels returns, this time with Badtime Stories: 2 hours of nasty nursery rhymes and filthed up fairy tales. Presented by ARB, Solo Mon & special guests!

Albion: An Invocation, a four hour show filling in for BC Sterrett too.
Friday, July 2nd, 2pm - 6pm
on The Flange & Frigate with DJ GeorgyGirl (on Sheena's Jungle Room Stream)
The mist swirls and the sun slowly rises on the hedgerow. At first glance, you see the rolling hills of this green and pleasant land, but look closer ... a flutter of a witch's cape, the glint of a fae's wing, the smell of damp peat burning on a ritual bonfire, the sound of a low horn and chanting in the distance. From chalk horses on hillsides to stone circles in fields - this is mystic, magic Albion.

Midnight Matinee: Alexhamill Zanderton
Saturday, July 3rd, Midnight - 3am
on Inflatable Squirrel Carcass with Rich Hazelton
The Inflatable Squirrel Carcass is, as always, excited to welcome John Schnall back to the WFMU airwaves. Join John as he kicks off Independence Day weekend with a story that describes description. Follow Founding Flounder Alexhamill from humble beginnings through scandal to finally achieving obscurity. We're not shotting away our throw. On your radio or internet.

The Music of Brian Jones on Bob Brainen's show with co-host Pete Tomlinson
Saturday, July 3rd, 11am - 2pm
on Bob Brainen's show (on Give the Drummer Radio stream)
On the 52nd anniversary of his passing, a tribute to the founder of the Rolling Stones, a true visionary. Rock's first great multi-instrumentalist who played over two dozen instruments and added new sounds, colors and textures as well as hooks. He was also an iconic figure and a pioneer of World Music.

Suzanne Kraft guest hosts
Sunday, July 4th, 5pm - 6pm
on Radio Row
Celebrate (or forget) the holiday with an hour of electro and house music.

Abigail Haness of 60s girl group, the Pussycats and 70s rock band, Jo Mama
Friday, July 9th, 3pm - 6pm
on Sophisticated Boom Boom with Sheila B.
Much detective work went into tracking down Abigail Haness, who fronted 60s girl garage group the Pussycats and recorded for Bert Berns' label, Bang Records as Gayle Haness. In the 70s, she played Janet Weiss in the original LA and Broadway production of the Rocky Horror Picture Show and formed rock band Jo Mama, who backed Carole King and James Taylor. She'll be joining Sophisticated Boom Boom to share songs and stories from her life as a rock n' roll singer.

Howard Grimes
Saturday, July 10th, 11am - 1pm
on Michael Shelley's show
Michael chats with legendary drummer Howard Grimes whose revealing new biography "Timekeeper" recounts his Memphis upbringing, his first gig at age 12, and countless sessions for STAX and Hi Records backing acts like Al Green, Ann Peebles, Eddie Floyd and Sam & Dave.

Justin Adams on the New Canzoniere Grecanico Salentino Album and His Many Musical Adventures
Saturday, July 10th, 6pm - 9pm
on Transpacific Sound Paradise with Rob Weisberg
If you're a fan of music from around the globe, you've probably heard guitarist and producer Justin Adams' stellar work: With Tinariwen, Lo'Jo, Rachid Taha, Juldeh Camara; not to mention Robert Plant, Sinead O'Connor and Jah Wobble. Now his magic touch has helped take Meridiana, the new album by Italy's Canzoniere Grecanico Salentino (CGS), to the top of the Transglobal chart. We'll meet Justin and hear his work with CGS and much more!

Madeleine Campbell guest hosts
Sunday, July 11th, 5pm - 6pm
on Radio Row
Loose examples of psychoacoustics, field recordings and other ambient improvisations.

YiuYiu guest hosts
Sunday, July 18th, 5pm - 6pm
on Radio Row
Pulling from family collections inherited from longtime Chinatown members and her own family, YiuYiu travels back in time to 1950s-80s Hong Kong, Taiwan, and China, and also to the homes that these records once rang through. This project is a community effort rooted in fostering intergenerational relationships and dancefloors through music and memory.
Since the pandemic hit, we have been supplementing our income by offering (mostly) music-related movies online for a low rental fee, 50% of which benefits WFMU. We are adding films to rent online here.

Available for rent: