Barbara & Ernie - "For You"


Barbara Massey was a backup singer who worked with Cat Stevens, Quincy Jones, Looking Glass, and many others. Ernie Calabria played guitar with Harry Belafonte, Nina Simone, Miriam Makeba, &c. "Prelude to..." is the only album they made together, as artists (Cotillion Records, 1971; recently reissued by Rhino/Cotillion). Its smooth blend of folk, funk, jazz, soul, and rock was way ahead of its time. Orchestrated by Eumir Deodato, and featuring some great jazz and studio musicians, the album has a welcomingly warm and deep groove, and the songs, mostly written by the duo, are simultaneously folky and funky both lyrically and musically. "For You" has also got to be one of the funkiest songs ever to feature an autoharp (played by Barbara).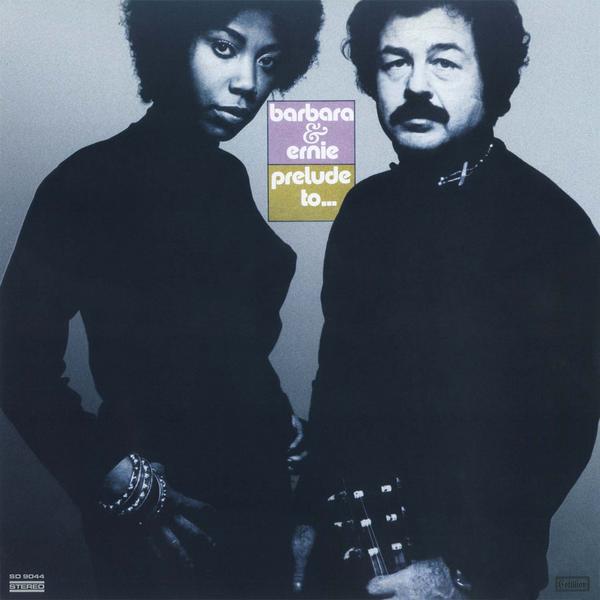 An interesting sidebar to Barbara & Ernie's career is that they wrote and performed songs for a promotional film made by AT&T, "Hello I Need to Tell You Something" (also from 1971).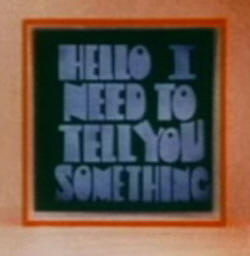 This description of the film, from the AT&T Archives (written by former WFMU DJ and program director, Robin Edgerton), sums it up pretty accurately:
One of the strangest films yet encountered in the AT&T Archives, this piece exemplifies the hippie era through themes of miscommunication and the generation gap.... A film in the spirit of Free to be You and Me (though pre-dating it by a year, and for everyone, not just children). The goal of the film might have been to improve communications within/around the company, or, PSA-style, to improve communications for everyone. The film has a number of skits/pieces/stories about communication. It's a serious, well-produced, sophisticated period piece, but its purpose is still a bit mysterious. And, viewed through the lens of time, it can seem downright amusing as much as it is perplexing.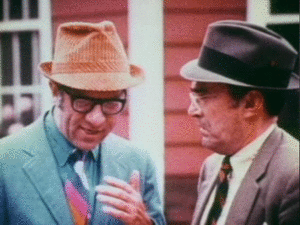 (Joe Silver & Bob Dryden, from the film's opening sketch)

The truly bizarre thing is that a film called "Hello, I Need to Tell You Something" should be so confused and muddled about what it wants to communicate! Still, it is fascinating to watch. Here's one of my favorite chunks of audio from near the end of the film, featuring some mystifying narration and a lovely song by Barbara & Ernie.

You can watch the whole film here:

And, while you're at it, here are a couple of other neat-o films from the AT&T Archive:

The Hello Machine, and
It's All in a Day's Work.



Do Your Own Thing main page
Busy Doing Nothing with Charlie playlist index
WFMU home page